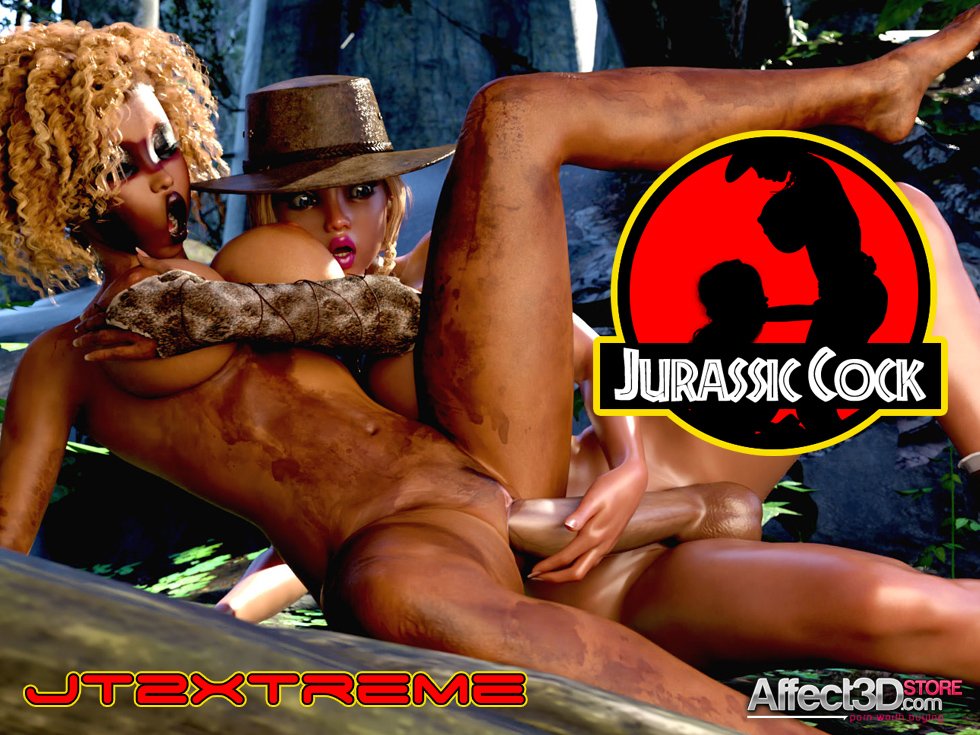 I love Saturdays like these. You know why? There's a new release from JT2Extreme! Yup, the newest chapter in his FutaErotica series FutaErotica – Jurassic Cock is here! It's available now in the Affect3D Store!
I love how ridiculous this series is. I mean from the relentless fucking to JT2Extreme's bimbo/barbie doll style, it's all there. Add that to the fact that this artist unashamedly avoids any real attempt at a scenario and you get the masterpiece that is Futa Erotica. And I mean that. It's not cheesy or cringy. It's just hot.
In this episode, we meet up with a couple of explorers and their native friends deep in the jungle. This leads to some serious dickgirl on girl action as all four characters take turns fucking each other. Indeed, from doggy style to deepthroating and everything in between, the jungle floor becomes the theatre for some serious jungle boogie!
FutaErotica – Jurassic Cock is a fun and steamy hot new installment in. JT2Extreme's epic series. It'll take you away to the moist jungles of south America! And all for a mere $13.95! For that steamy price, you not only get the 25-minute animation but an accompanying PDF file with it's own set of HD renders and poses!