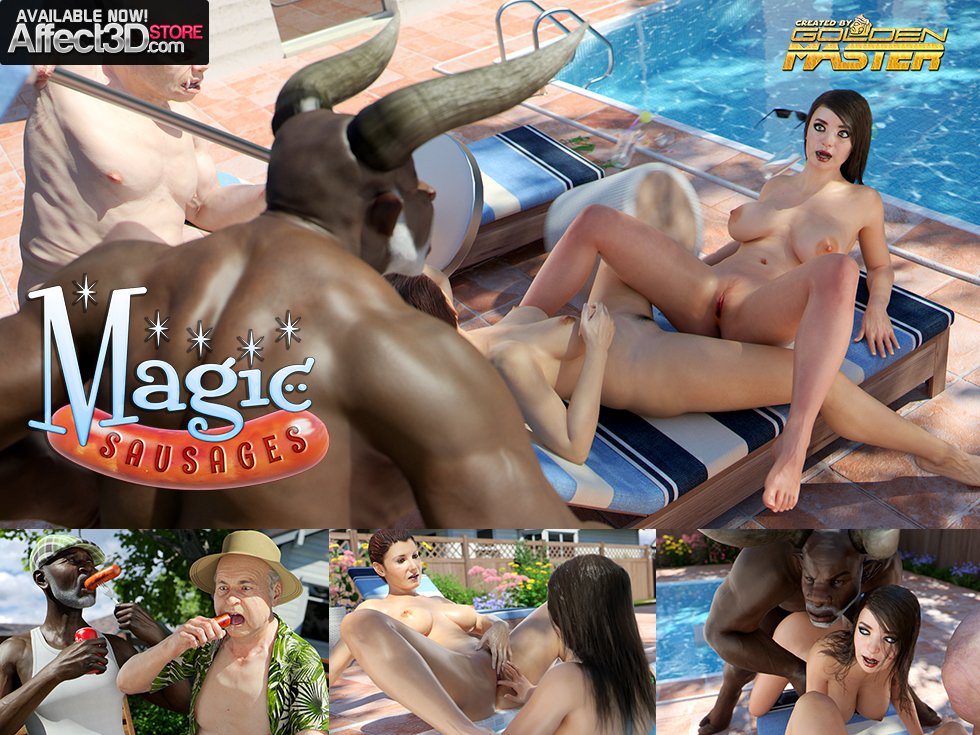 There's nothing quite like moving into a new home and enjoying the summer breeze. In GoldenMaster's Magic Sausages, now available in the Affect3D Store, a couple of guys eat some sausage and things gets a little….weird.
A couple of guys are grilling outside while one of them hears some commotion. Looking over the fence he sees the new neighbors in the 69 position and can't help but get turned on. Taking a moment to sit and eat the two men begin to feel a bit strange. Their cocks grow three times their size and they realize they've turned into lustful creatures. Their cocks are stiff and ready to fuck. They hop the fence and their new neighbors are going to get one hell of a welcoming party.
Luckily they're more than willing to please these horny beasts and offer their bodies to be filled with every inch of these massive cocks. Taking turns with both women and even tag teaming them with double penetration, the four of them keep going at it until climax is reached. Unfortunately with the guys cumming they return to their regular human forms. Wonder if they have any more of those sausages. 😉
Magic Sausages spans across 131 images and contains oral, anal and vaginal penetration, and loads of cum. Grab your copy today for $9.90.