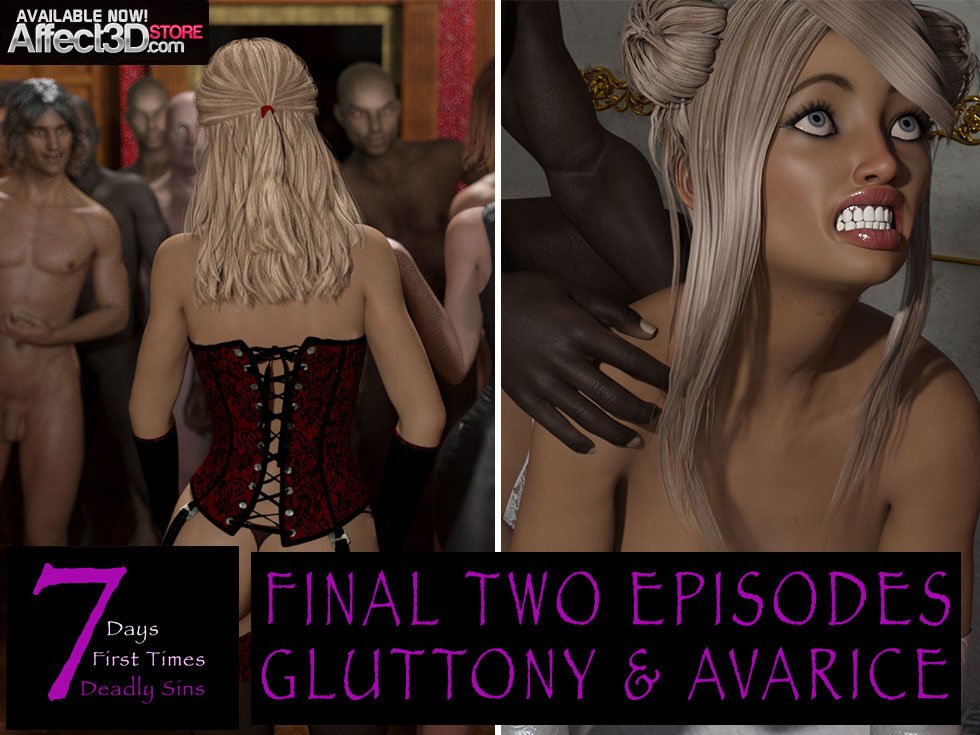 At long last, the beloved 7 Deadly Sins series gets a conclusion! Sexy3DComics presents the Double Episode (Gluttony and Avarice), along with the Complete Series in case you missed the rest when they first came out. Yum!
Originally released back in 2017 and running through late 2018, 7 Deadly Sins followed the exploits of Gemma. Her bachelorette party went completely out of control and drew her into a whirlwind of debauchery, leading to each of the seven days before her wedding day being dedicated to one of the deadly sins.
Episode 7 – Gluttony
Bringing in a specialty of Sexy3DComics, the night before Gemma's wedding is devoted to a huge breeding party. I guess Gluttony is about cum instead of food. 😉 A giant creampie gang bang involving 50 men ensues, ensuring that her womb is filled full of cum before she's in her wedding dress and going down the aisle. A sex-toy V8 breeding machine even gets involved; that's hedging their bets.
Episode 8 – Avarice
Gemma's wedding day begins with Karen getting her off – a perfect start to a most sacred evening. The day really heats up, though, after the wedding, when one of Mark's friends propositions her: he'll pay to fuck her on her wedding night. A rare opportunity for both of them, and one I doubt she'll pass up.
There's so many images to advertise this set, so enjoy the reel and check the Double Episode release out – it's only $8.99 for 127 pages total.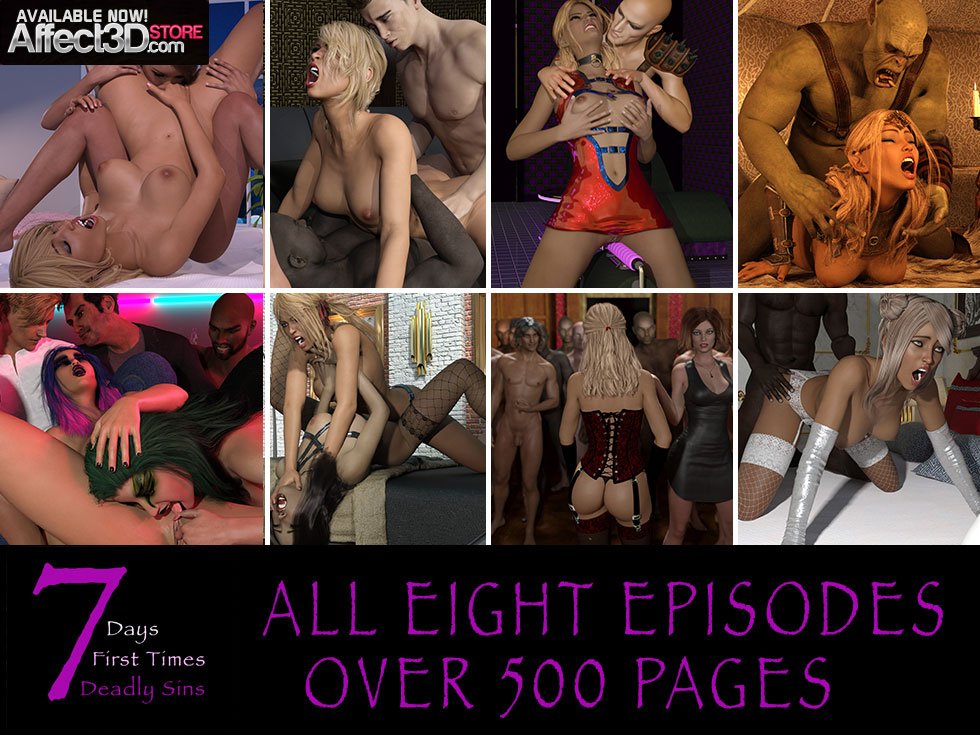 That's not all, though. As promised, Sexy3DComics released the entire 8 episode series, bundled up for your convenience – and savings. Starting with The Party, each following episode covers one of the deadly sins. All told, there's over 500 pages of sexy, sinful fun.
And, best of all, the whole series is available for just $24.99; a lovely deal if you haven't seen any of it yet!