Sexy3DComics is back with a brand new 3DX comic, Bachelorette Trip! And it also happens to be an interactive story! Meaning you can choose how the plot evolves and what decisions the characters make!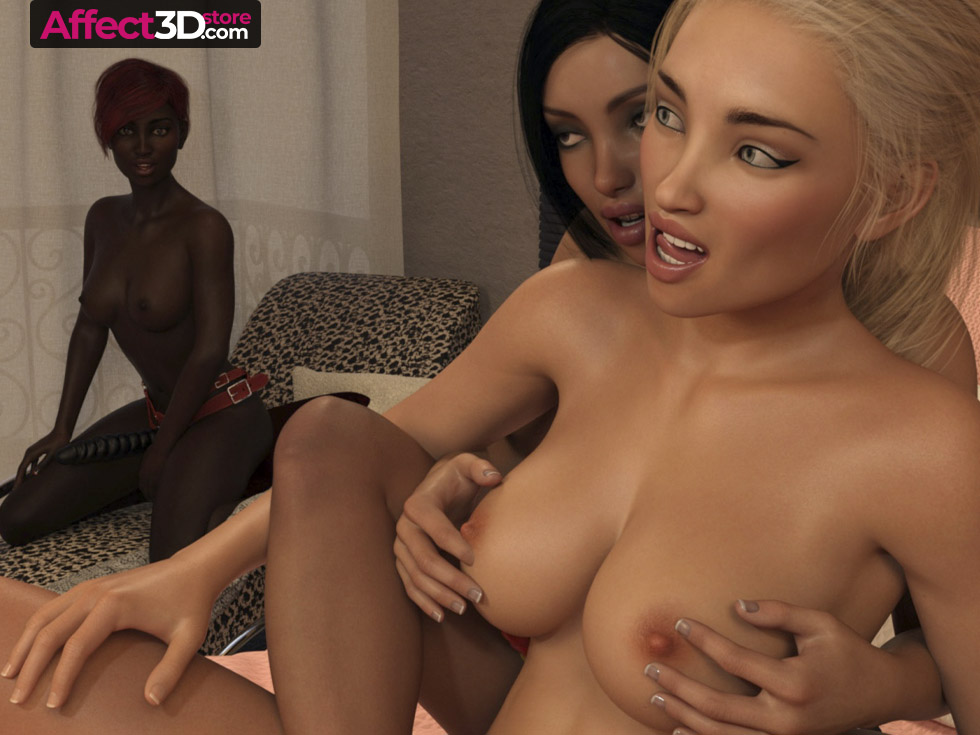 So the girls have decided to go on a girls' trip, just the three of them. One of them, a minxy blonde is getting married and her friends have decided she needs to let off some steam before she goes for the quiet life. And how better to do this than go to an all-inclusive resort? When the gals get to the hotel, they head down to the pool, sporting some sexy bathing suits. Naturally, as soon as a group of guys see the three lovely ladies, one heads over to chat. It's at this point that you can either choose to head back to the room and have some fun or stay with your girlfriends. Either way, trust me, you're not going to regret it. I won't spoil the story for ya, but you can choose between having this guy fuck the blonde's brains out and get one hell of a blowjob, or have the bachelorette fucked by both her girlfriends in some serious lesbian action! Up to you!
Bachelorette Trip is available now in the Affect3D Store for just $8! That's 50 to 60  images if you go to bed early, or 100+ if you stay up late and decide to replay the different scenarios!