From one of our most prolific creators, Sexy3DComics has just released Pandora Episode 4. In case you haven't seen the Pandora series yet, it follows failed dancer Jenny, who turns to stripping to pay the bills. But the more she indulges her alter ego, Pandora, the more her life spirals out of control. The secrets pile up as she tries to keep her work and private lives separate – especially after doing some porn work. And then her boyfriend ends up working the bar at the club where she performs! Somehow, he doesn't even notice that it's her having an orgy in front of him at the club.
So, how can it get worse? (Oh, honey, knowing Gonzo…)
One of the things I appreciate with the harder storytellers like Sexy3DComics is how much more believable the character arcs get with buildup. Rather than going from virgin to slut overnight, there's more nuance and development across multiple entries. It just makes it all sexier. Episode 4 starts off with Jenny giving boyfriend Colin a sexy birthday surprise in an anime school-girl outfit. She asks him to fuck her hard, feeling guilty for her recent indiscretions, and loves the shit out of it. That helps sooth her nerves so she can go get a job at the porn studio – since, well, capitalism and poverty.
She gets all signed up, but… they won't have work for her a month. Shit. But wait! There's a last-minute no-show she can fill in for! (I expected the scene to be way worse – but Gonzo's apparently going for the slower burn.) If you like rubber, leather, and/or gas masks, you'll almost certainly enjoy the porn shoot.
Later, Jenny has another surprise planned for her boyfriend's birthday… this time involving two of her stripper friends. You'll just have to buy it to see what happens there.
Like the last episode, Pandora Episode 4 includes more of Pandora's fantasies and exploits, plus an extra 11 images on top of the 77 included in the episode. These are full of story and text, so that 77 feels a lot longer! No go see Pandora get her fuck on!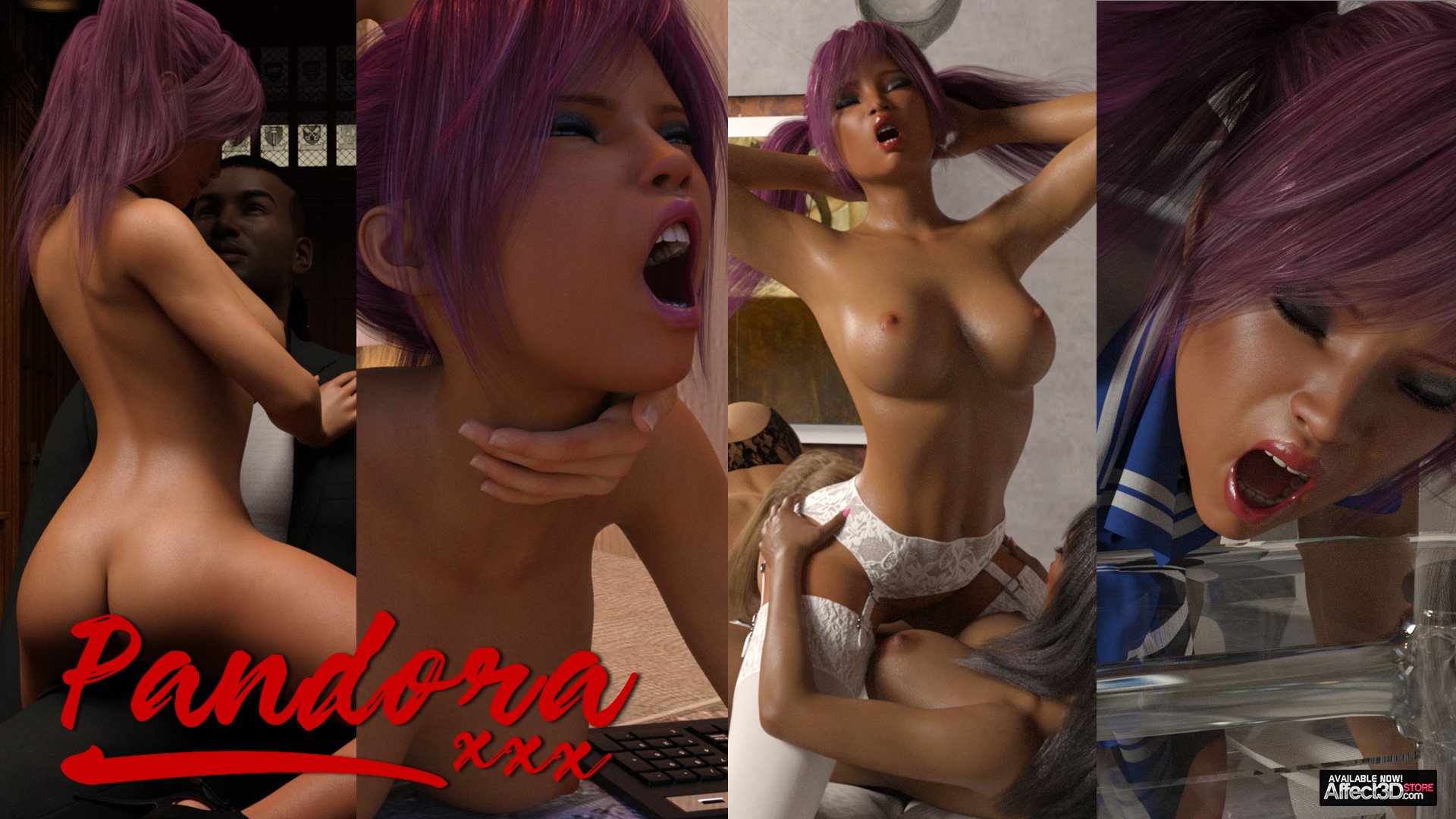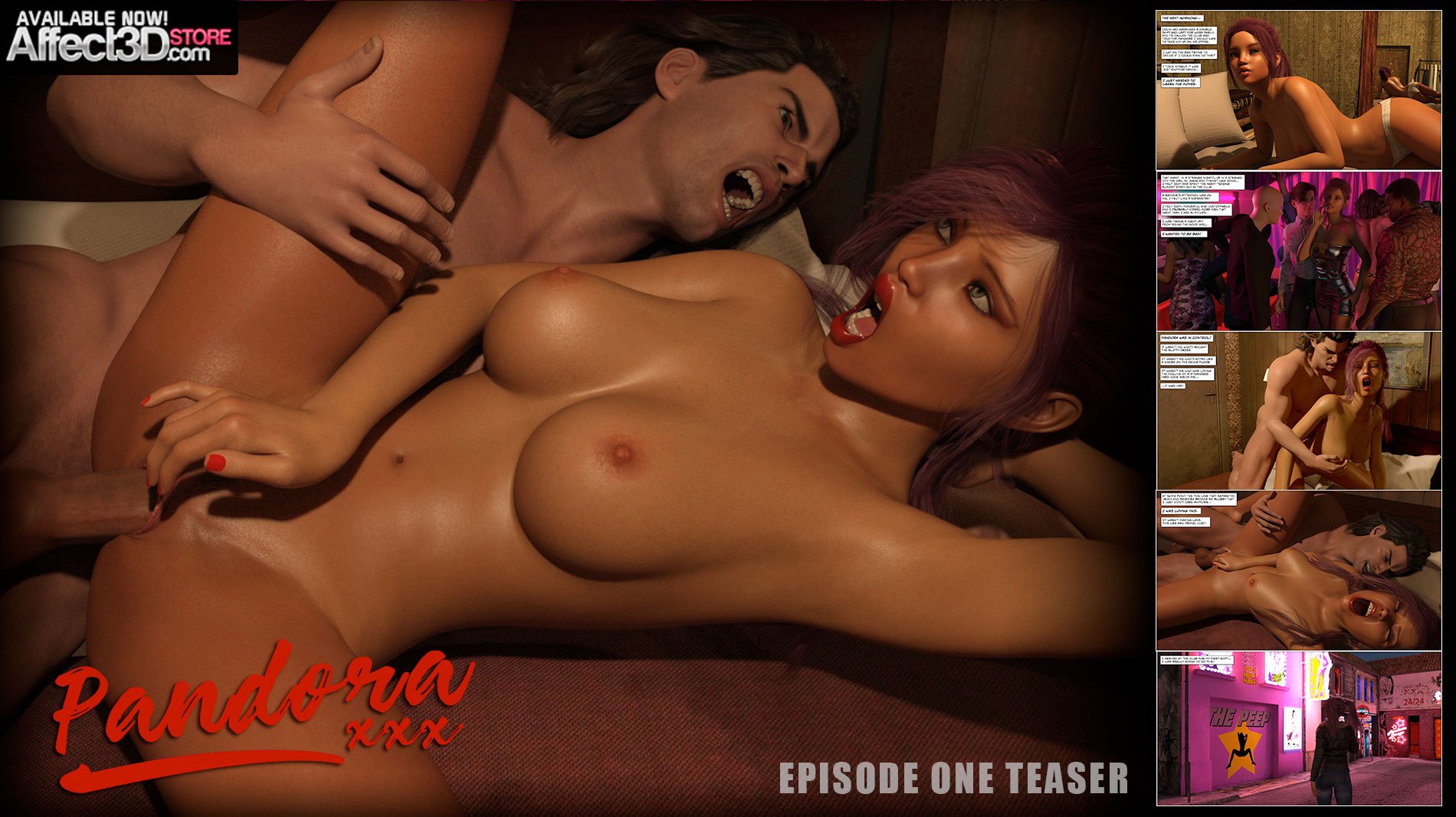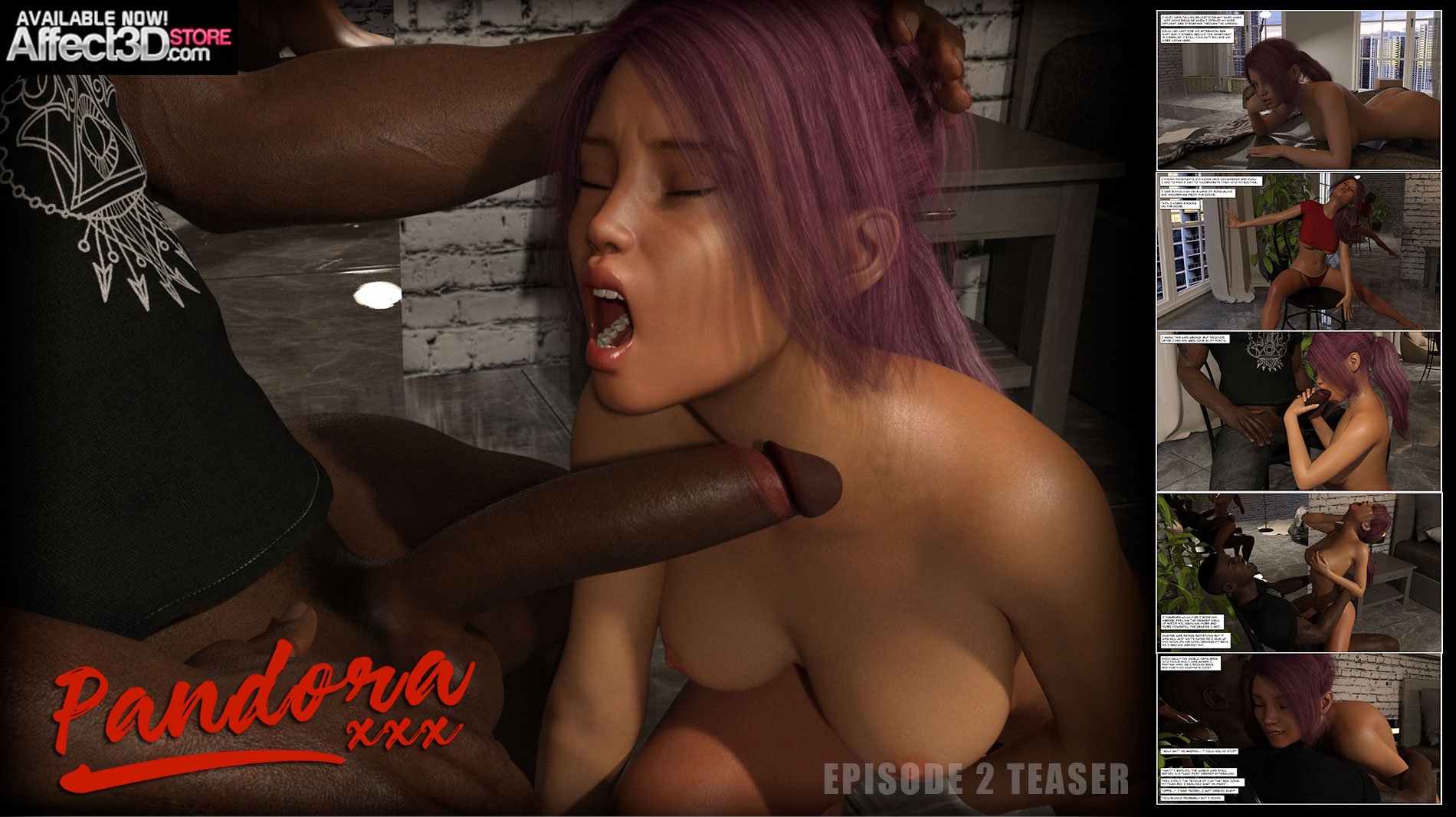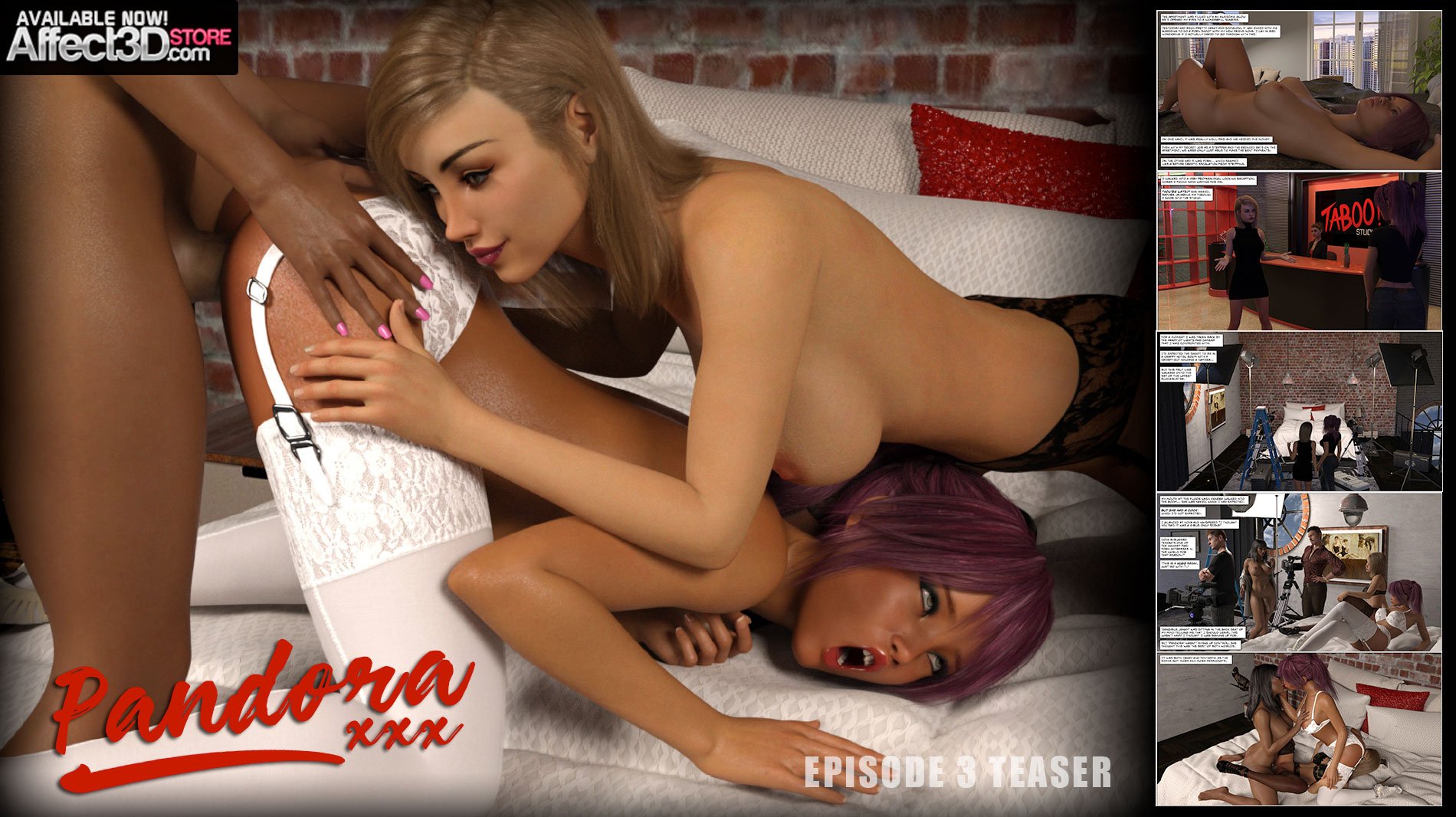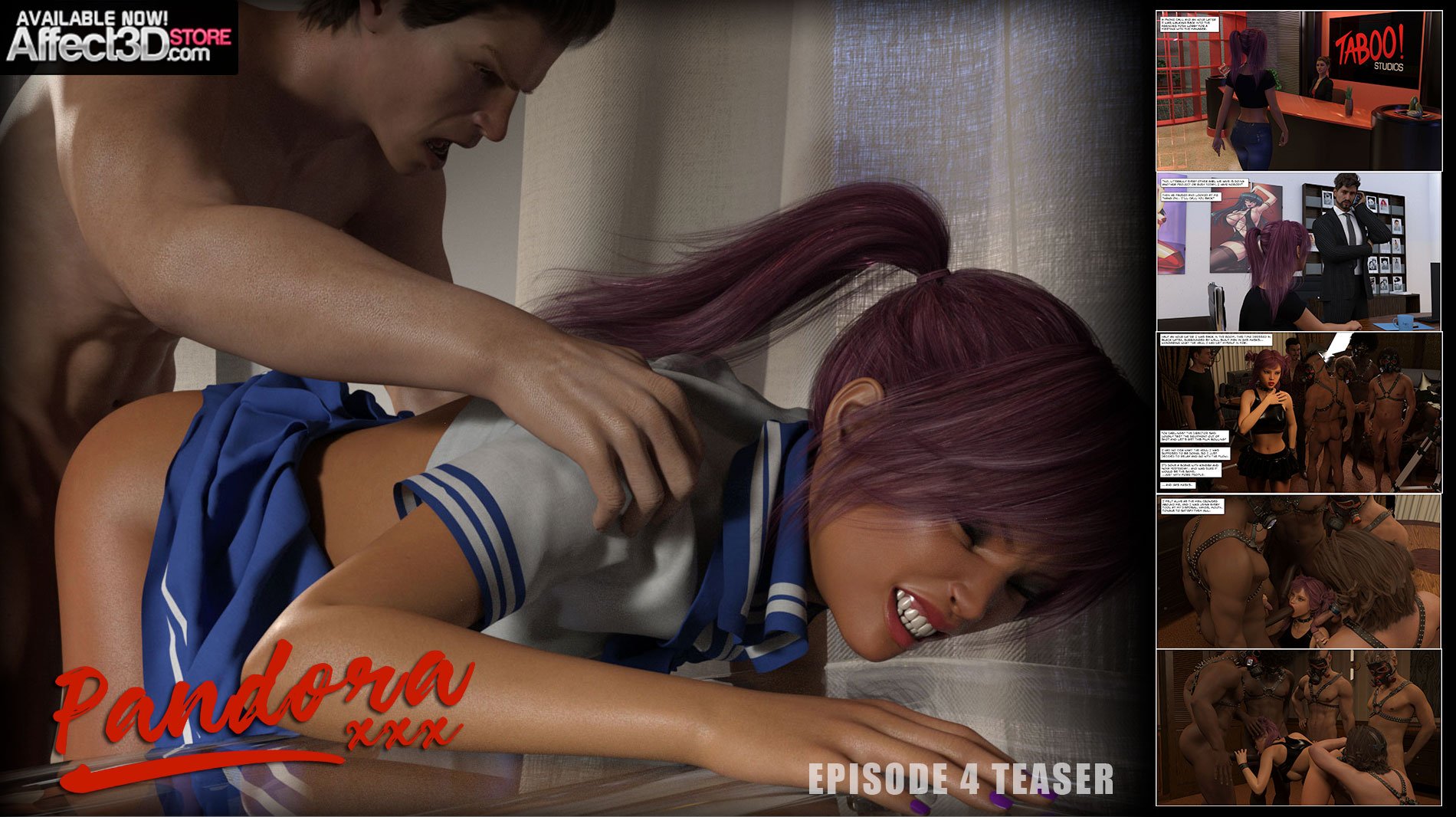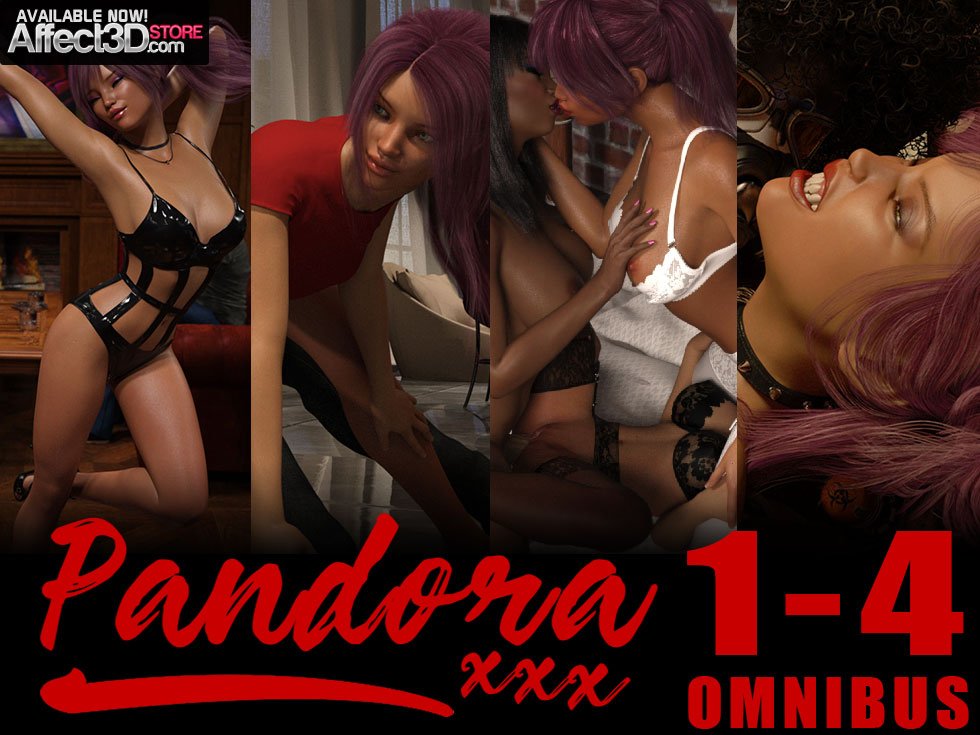 … but I also need to mention that there's a Pandora Omnibus 1-4 bundle available in the store. It includes all four episodes of Pandora for just $19.99 (instead of $9.99 each), so you get one free.
"But wait, Anael, that would make it $29.99." Nope! The first episode was released FREE from the get-go so you can get your 'feet' wet in Pandora's story. You can check that tasty little number out here. I heartily recommend the full bundle, though. There's some wild public sex and descent in there – I think the usual term is "corruption," even though half of it comes from herself. Stay kinky, my friends!