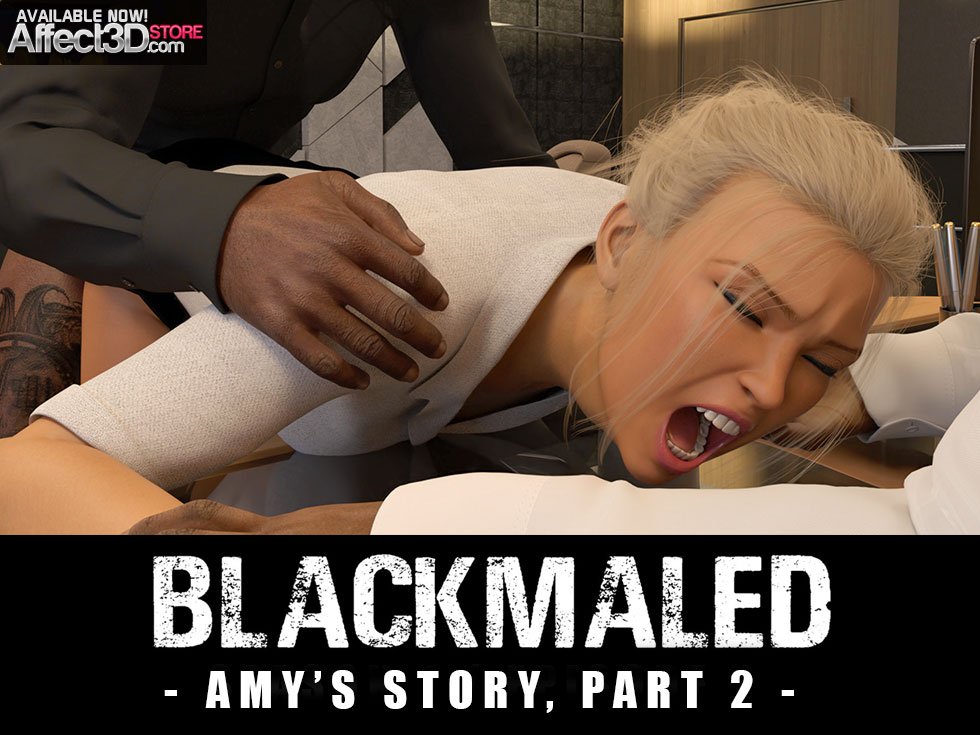 Sexy3DComics is at it again with their latest iteration of Blackmaled, and brings its next followup in Blackmaled: Amy's Story Part 2! And, like the previous series, what starts as a racy encounter incites a whole series of fucking encounters that culminate in much, much more.
So for Amy, she's surprised when the previous night's erotic encounter spills over into the office – but we aren't! Leroy brings 'employee relations' to the next level for Amy, which more or less amounts to sex.
A lot of sex.
Having gotten a taste of Amy and her desires, Leroy already knows that Amy enjoys being told what to do. Leroy has her fuck someone else while he watches and holds her down – which she definitely enjoys.
But that's hardly the end of her path of desire, and she has a plan of her own to show Leroy and two of his friends a wild time… with her in charge! Amy confidently handles and directs them, leading to some very hefty cocks giving her double penetration in multiple holes.
You can buy Sexy3DComics' 94-count image set, Blackmaled: Amy's Story Part 2 from the store now for just $8.99.