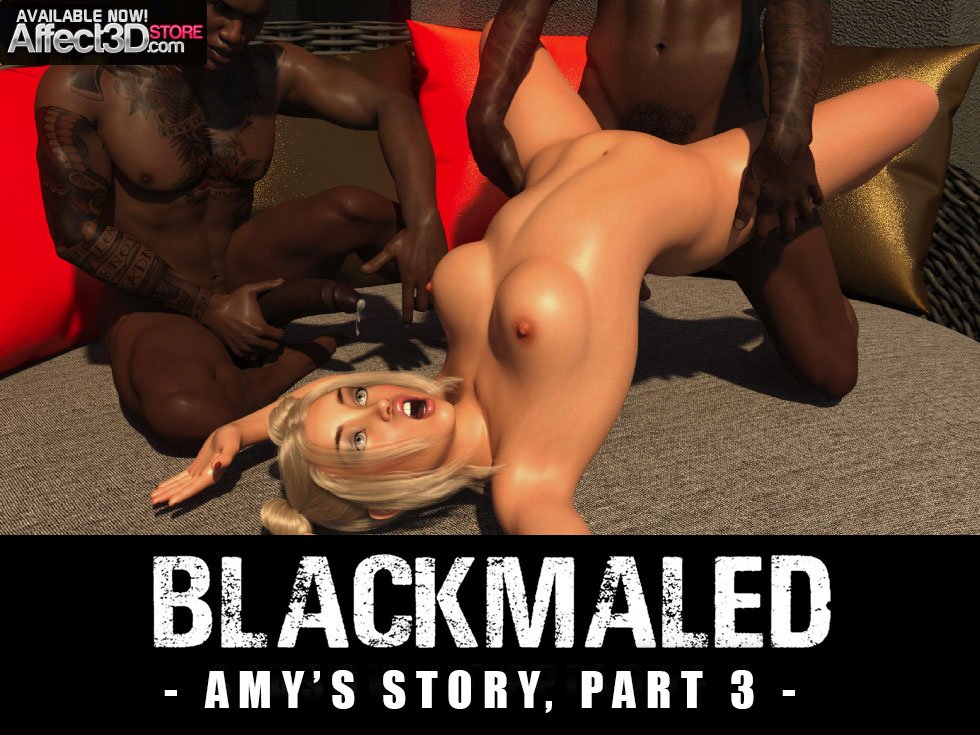 It started with opening up the relationship, and is already chalk-full of bare backed fucking with multiple guys at once. You guessed right if you already thought this was Blackmaled: Amy's Story Part 3 from Sexy3DComics. We know the kind of fun we can expect from them!
This time Amy's horny after waking up to the many creampies from last night's activities, and gets to fucking herself with a massive black dildo. While doing so, she fantasizes about being fucked by a hairy monster with an equally large cock – is this a first for these series? It doesn't really matter, because more fucking is more fucking!
Getting to work late from such intense orgasming, Amy gets called into Leroy's office again – but instead of office sex, he has something much more intense planned. Taking her to a small villa, he instructs her to dress in a skimpy top and panties that prime for starring in a threesome sex video. She takes to it pretty eagerly, and submits blissfully after a rocking orgasm from the two huge-cocked dudes.
And that's just the beginning of the day – a lot more cocks await her. You can get the 108-page comic, with text, many creampies, a binding frame, and orgy action, from the store now for $8.99.