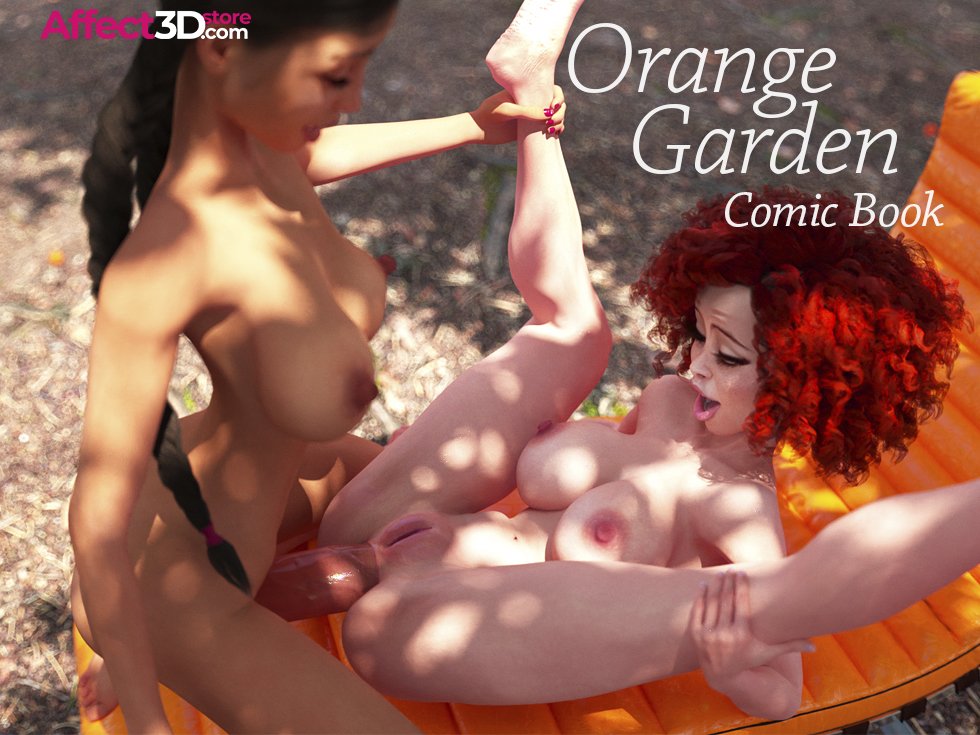 Smerinka's delves into one of their past characters, Aunt Nino, the "hot as hell Italian version of Mary Poppins." I don't know what that means, but the huge cock is a nice way to perk my interesting. 😉 In Orange Garden Comic Book, her origins of being a shy country dickgirl culminate into her being a femdom anal queen.
Taking a break from her work in the orange grove, Nino finds herself distracted by lewd thoughts and starts masturbating in the shade. Scantily clad Tinatin, who's more than a little experienced with sex, sees her… and the size of her member. Spotting a great opportunity, the redhead decides to 'punish' her lustful behavior with some of her own.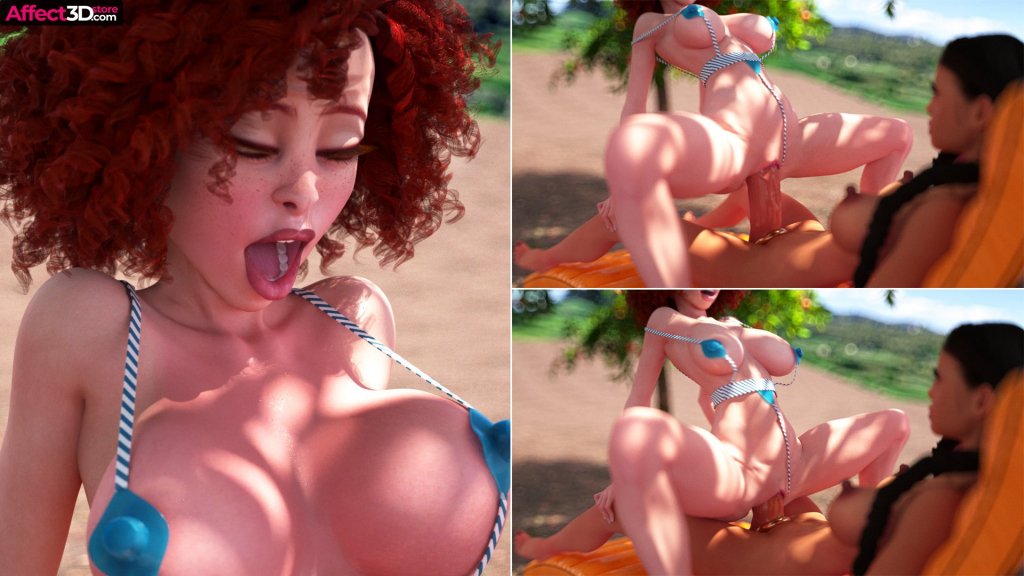 Starting with her mouth, Tinatin instantly seduces her by taking in as much of Nino's huge dick as she can; she definitely looks like a pro. She gets Nino worked up enough to really get into it, and Nino pulls off her dress to get down with her. Mounting Nino on a chair, Tinatin enjoys the intense experience of how big she is. But that's not all Nino has in mind, who goes for her bum when Tinatin gets down on all fours.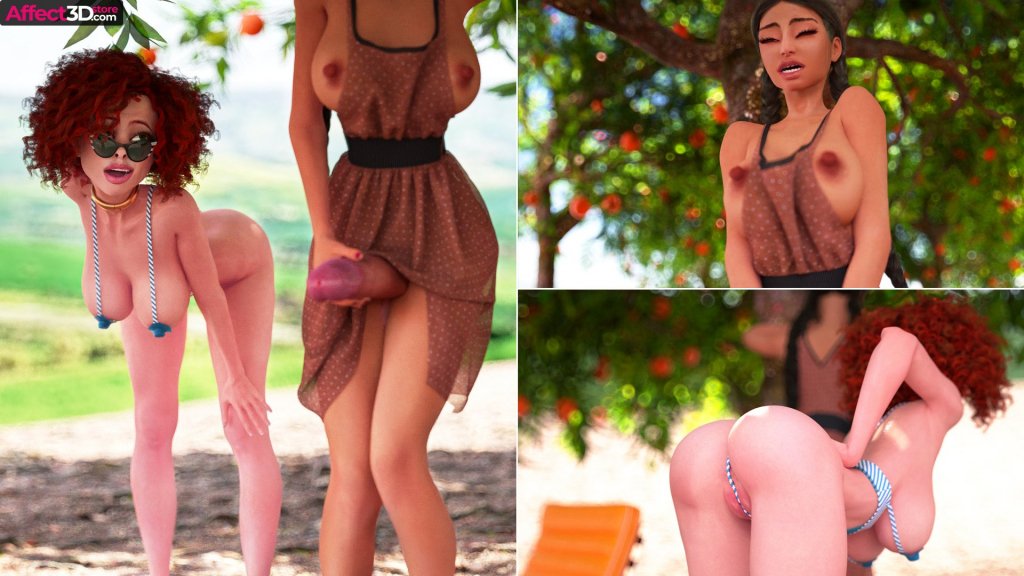 Surprised but loving it, Nino slowly works her way inside her to loosen her up enough – but then they both get going. 😉 I hope Orange Garden Comic Book is the first of a series, but regardless, Smerinka is using it to help fund voice actors for a 30-minute animation. A worthy cause, I think! You can find the 72-page comic, with 12 bonus GIF animations and 6 extra pics, on the store now for $9.95.