Today we once again return to Argona's lewd dreams. Blessed with the ability to turn her desires into reality, she does just that! Let's check out what new adventure she gets herself into with Lanasy Kroft's Sweet Oasis!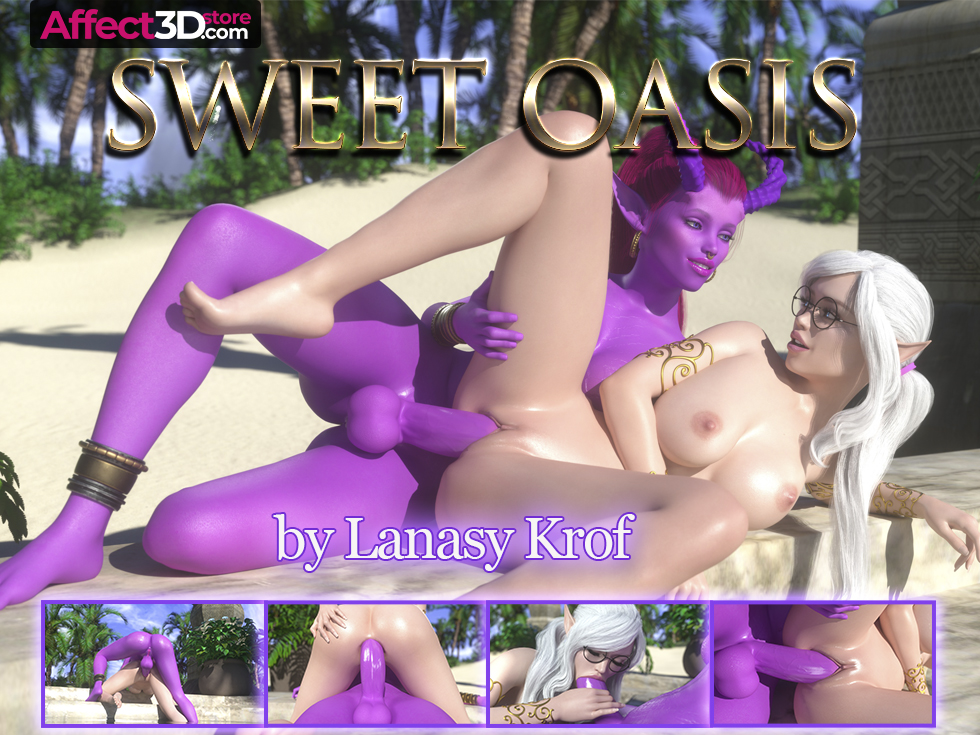 Having thrown all pretenses of being a virtuous elf out the window, Argona is excited to explore her lewd dreamscape! This time she is placed in a private oasis right in the middle of the desert with a futa demon. The lush scenery makes her horny, and it doesn't take much for Argona to get on her knees and suck the demon's fat cock! Not to be outdone, the demon bends her over before ramming her cock into the elf's tight little hole. Yet our elven slut likes to be on top – she quickly changes position to end their little rendezvous with a creampie after slamming down on the demon's futa member!
Lanasy Kroft's Sweet Oasis contains 55 JPG images in 4K resolution. What's more, this new comic, only costs a very affordable $9.00! So grab your own copy on the Affect3D Store via the link below!