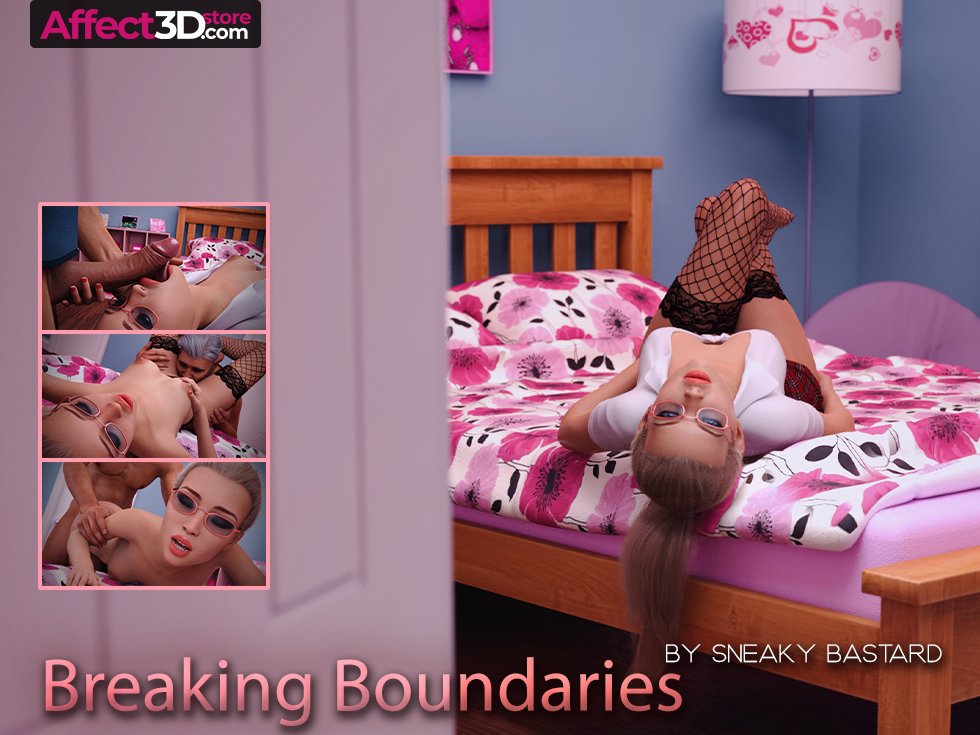 Sneaky Bastard's signature 'silver fox', Harry, discovers a very unexpected morning treat when he goes to wake Liza for school in their latest, Breaking Boundaries, which pushes more than just age play. insert tension sounds here
Harry finds Liza awake and touching herself, practically vibrating with anticipation and arousal. Having stayed up waiting for him, she's beyond hot and bothered, and begging for his cock. Harry's protestations crumble pretty quickly under this onslaught of temptation, and he has no problem comparing Liza to her mother.
Interesting choice, that. But those fishnets just make me happy, so I don't really care. 😉
It isn't long before Harry's barebacking Liza, and she turns to mounting him to squeeze out her own morning treat. Finders keepers, right? You can get the 65-count 4k image set Breaking Boundaries from the store now for $10.00, in versions with or without text – and with some bonus images.