It's a frightful time at the Affect3D Store! We've got a special that's so scary good, you'd thought we've gone mad! A deal so good, it will give shivers down your spine! This weekend only, you can get 31% off your entire purchase! Here's how you can get in on this deal:
Add a total of $31 or more to your cart

In the coupon box, add ZOMBIE31 before checking out to get the discount!
That's all you have to do! This coupon can be used for any purchase in the store! This includes recent titles like Attack Of The Orcs 5, Monster Sex Trilogy and Lustful Sorceress. Titles that will surely titillate! But don't take too long because this special ends this Sunday night! So don't move like a zombie! Get on this special discount before it disappears!
You would think that's all we have in our goodie bag. But we're not finished! We've also added a free product in the store that you can get right now! You can pick up the 26-image set Dew's Treat by SinCypine today in the store!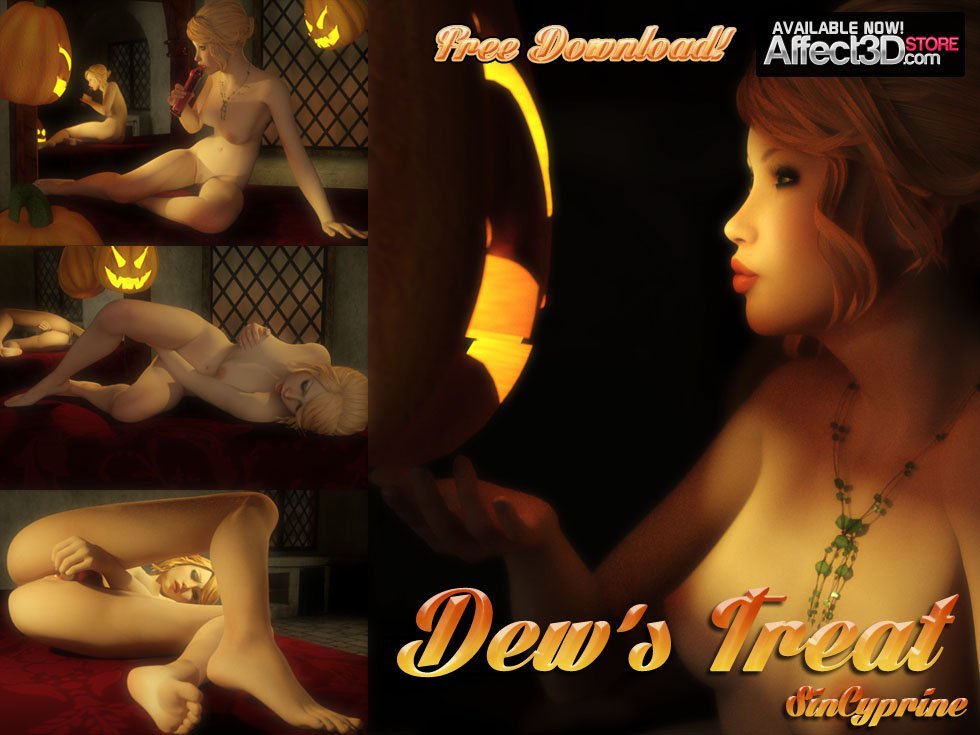 Note: You must purchase at least $31 or more in order to use the coupon. Coupon is valid until 11:59PM ET 09/28/14. Coupon code cannot be combined with any other coupon codes.
Shop the Affect3D Store now and save with the coupon ZOMBIE31 now!
And don't forget to download your copy of Dew's Treats today!