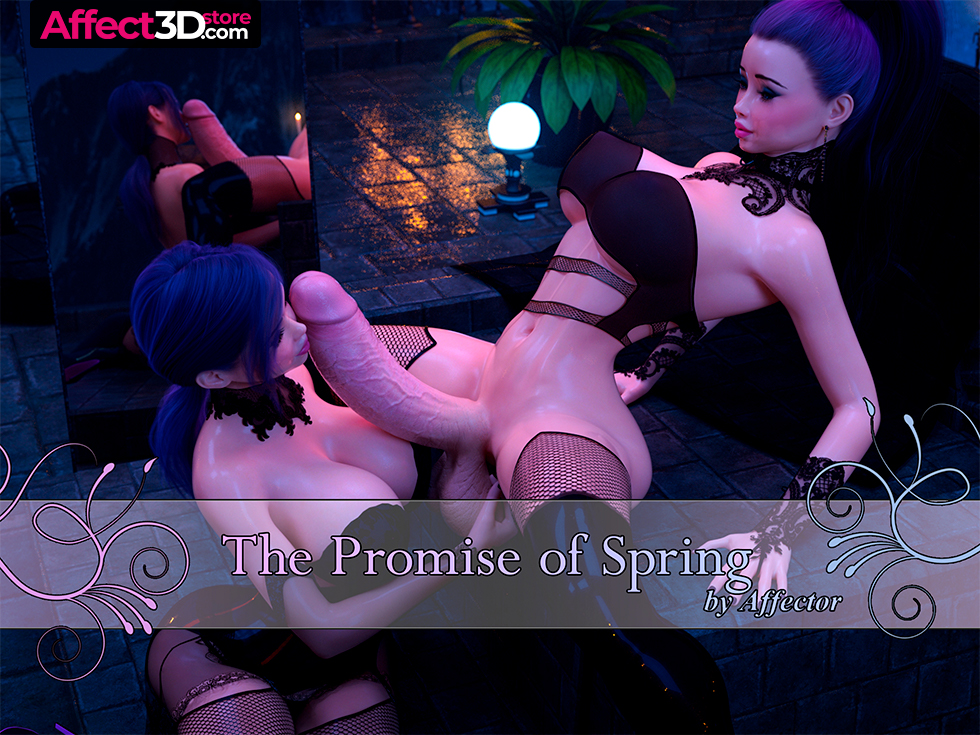 Affector is back with a new, sultry set! Check out The Promise of Spring in the Affect3D Store now!
Winter is finally over and there's only one way to welcome the renewal of nature! The moon is high. The candles are lit. Patti sits on the throne, ready for the ritual to begin. Katie approaches, and arousal grows with each step. Warm bodies meet in the cool night air. Passion consumes the pair, and ecstasy invokes the promise of spring. Watch as these babes, one futa and one female, welcome the new season and rejoice in the soft caress of spring air. 
You can grab this stunning image set, featuring 162 high-quality images, for just $12! Click below to celebrate spring fucking!