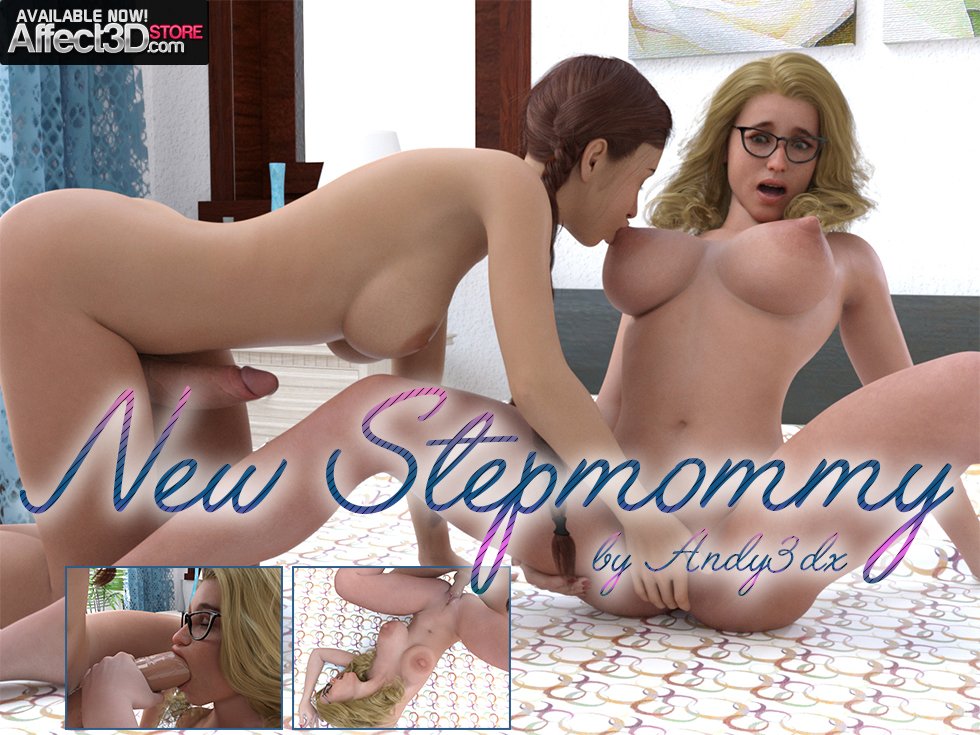 It's hard rearranging a family structure, which makes getting new step-parents often a strange and difficult experience. Fortunately for this sexy gal, her aspiring MILF only wants to be her stepmom under one condition – they fuck! Introducing New Stepmommy, from Andy3dx.
Given how 'strapping' the gal is, I can see why the stepmom would be after her. 😉
After a little shyness, the clothes come off and the gal surprises her with some quick action of her mouth and fingers. It isn't long before the hotness makes the stepmom cum, and squirt at that.
She returns the favor with some mouth-on-cock action, getting her well and hard, but keeps at it, wanting to enjoy as much of that cock in her mouth as she can – and get a creamy reward for her efforts.
With an orgasm each, she lays her new stepmom down and enters her. They're both super hot and excited at this point, leading to a quick doggie-down fuck and a spurting orgasm inside her stepmum's cunt.
You can get this 68-image set, Andy3dx's New Stepmommy, from the store now for $8.00. Enjoy the stepmum fucking and creampies!