While we recently caught an up-close view of the last planet in the solar system, Pluto, the thought of intelligent life among the stars continues to inspire many. For some of us, that means wondering what kinks aliens might be into! Thankfully, there are 3DX artists like 3DXart who can fill in the gap for us with their latest title Aeon X: Lunar Harvest, now available at the Affect3D Store!
Hayli Bishop is working on a lunar colony. The work is not too bad, though she'll get a spook every so often while working on the moon's surface. Her alien co-worker is not afraid to pull some pranks against her, but it's all in good fun. After all, she is also very well-equipped to not only relieve Hayli of her stress but have fun in an extremely pleasurable manner. With a bit of oral, vaginal, and even a footjob, this out-of-this-world experience will leave all sentient beings satisfied!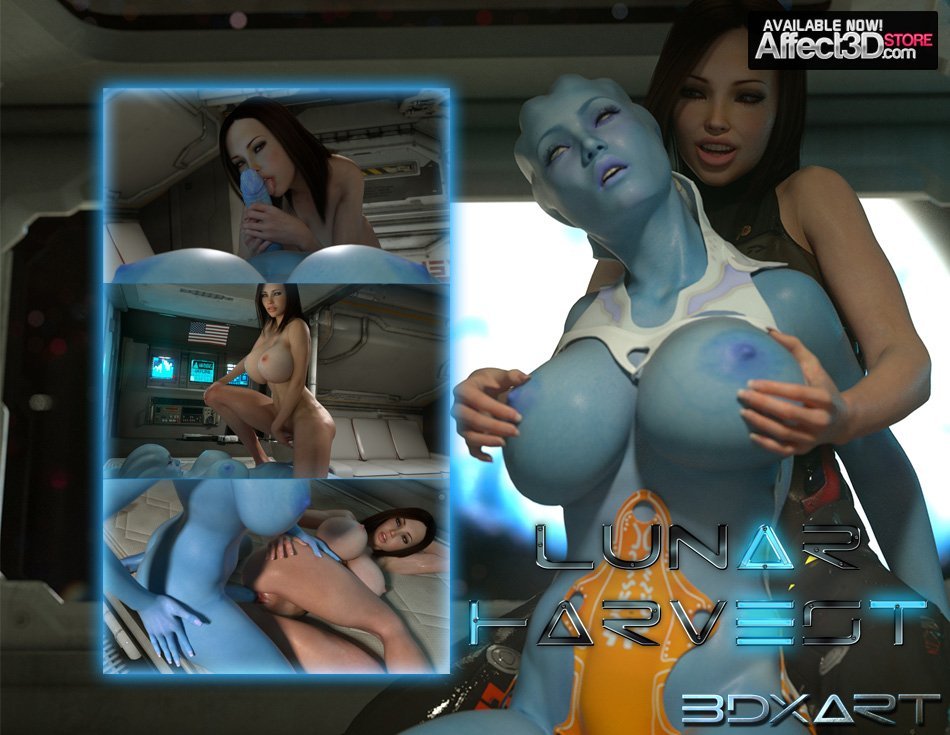 3DXart is well-known for his work in the fields of monsters, aliens, and sci-fi. In his first foray into futanari territory, he's not afraid of playing around with the more alien side of things, whether it's a giant mutant or a woman with a nice cock attached! With this new release, he continues that tradition. Lunar Harvest goes for only $7.99 at the Affect3D store, so you don't have to go "deep space" with your wallet just to get this set! Buy it today!