Affect3D community, don't you dare be sour! Clap as Merovingian's Akira is back in an all-new title! This time with hot dickgirl action! Check out Akira The Bounty Hunter 2: Training Day, now available at the Affect3D Store!
After being captured in the last chapter, Akira finds herself in front of the boss of the organization: Mistress Furiosa. Furiosa is different from most women. For one, she sports a monster cock, one that she uses very much in this title. Furiosa puts Akira's body and mind to the test, training her to become a sex slave that's addicted to pleasure. Over the course of the day, Furiosa and her huge cock fucks Akira continuously, slowly breaking Akira's spirit. She evens invites a few men to help break Akira further and further. With Furiosa's plan set into motion, how will Akira get out of this?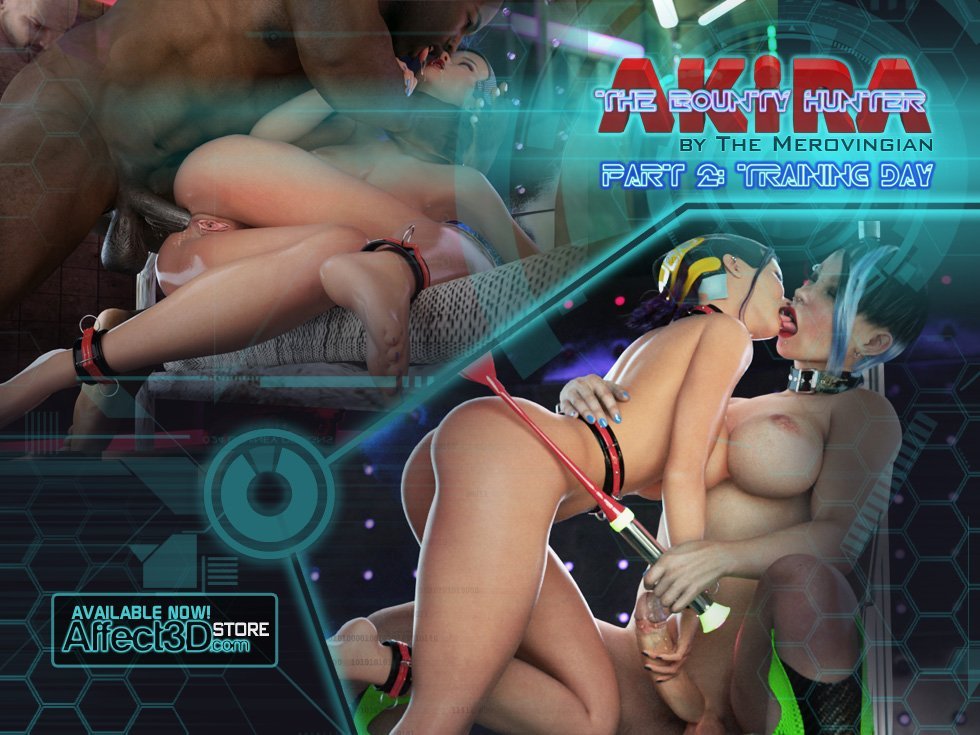 Merovingian has always been a treat, providing some of the best 3DX titles you can get. Now Merovingian ups the ante in his first dickgirl title, giving us a lot of the action we know and love plus the benefit of a new character, the dickgirl Furiosa, who takes charges of every scene she's in. This one is a must-buy for any Merovingian and/or dickgirl fan. You can get Akira The Bounty Hunter 2 right now for only $10! So check it out!
And if you haven't checked out the previous title, we've got a special bundle where you can get both titles for one low price!