We are happy to announce the release of the long awaited third installment in the Arche series! Presenting Arche.03, now available at the Affect3D Store!
This time, Haneto presents a total of 80 high quality images in three different settings. The first one features an attractive blonde ready for some action at the poolside. With her seductive moves it doesn't take long for her boyfriend to take notice and soon there is no holding back their desires. The second set of images shows us some nice girl on girl action. What starts off as an innocent nude photo shoot, soon turns into so much more when both girls decide to give in to their excitement. And last but not least, the third set focuses on a beautiful elf in captivity. Her power insufficient to offer any resistance, her abductor takes advantage of her innocent body. Will she give in to the pleasure?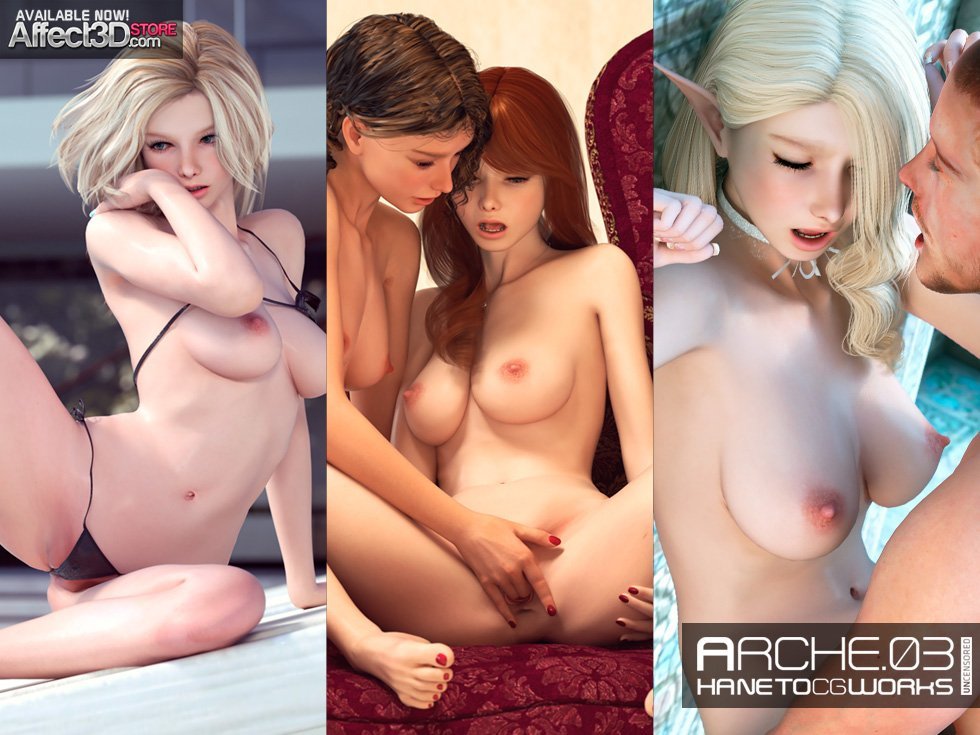 Does the above perhaps tickle your curiosity? Then wait no longer and take a look at this precious image set! Once again Haneto surprises with his realistic art style and eye for detail. You can really see the time and effort he must have put into each single picture. What's more! It's also completely uncensored. So if you enjoyed Arche.01 and Arche.02, make sure to add this one to your collection as well!
If you're new to Haneto's work I would recommend you to take a good look at the above promo images. Like what you see? Why not try out some of his work! You can find all three of his works here at our Affect3d store!
Buy Arche.03 at the Affect3D Store