It's lonely out in space. As a result, it gets boring. Oh sure, you're out among the stars, going to strange new worlds and civilizations. But there's a considerable distance between those bodies, and you need to do something with your own body. Perhaps a little fling with your crew is in order? Maybe even use some gizmos as sex toys? Whatever you do, you should just remember that in space, no one will see or hear you fuck. So have fun! And that's HZR's characters do in his newest set, Ass Effect, at the Affect3D Store.
Subtitled "Episode One: The Omni Pleasure Tool," our story begins with the crew of one ship set in a universe that rhymes with the title sitting around, bored as they can be. The Asari technician of the crew decides to have a little fun with her omni tool, and manages to grow a holographic cock! Realizing what this could mean, the other two crew members get right to work and begin a lovely threesome. In time, the other female of the three shows off just how rough she likes, intensifying the sex. With a little bit of anal, vaginal, facefucking and DP, to say the sex is out of this world is an understatement!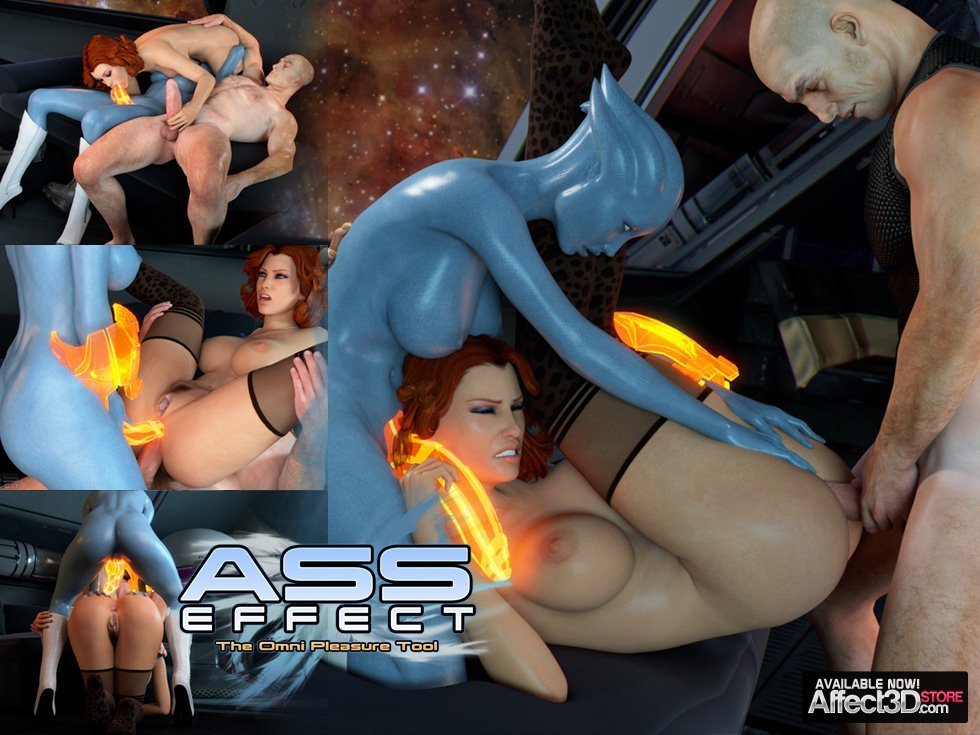 HZR is well known for his more realistic settings, with the One Hot series and The Crafty Maid under his belt. But he demonstrates here that he need not limit himself to the real world, or even this planet! And as the start of a possible series, we can't help but look forward to where he goes. Ass Effect is available for $10 at the Affect3D Store. Don't miss your chance to explore this final frontier and pick it up today!
Not only that, but we've updated the HZR Bundle to include One Hot Summer for one low price! If you haven't checked out HZR's titles, now's the time!
Buy HZR Bundle at the Affect3D Store