We're excited to announce the latest installment in the series Attack Of The Orcs is now available in the Affect3D Store! Starting today, you can now purchase Attack Of The Orcs 3: Submission!
After a whirlwind of fucking in the previous chapters, Fantasia now finally enters the realm of the orcs, meeting their queen. From there, Fantasia is put through various tasks in pleasuring the orcs, unleashing her inner slut with every pulsing cock fucking her. The queen even offers her service, helping Fantasia realize how much fun it is to be submissive.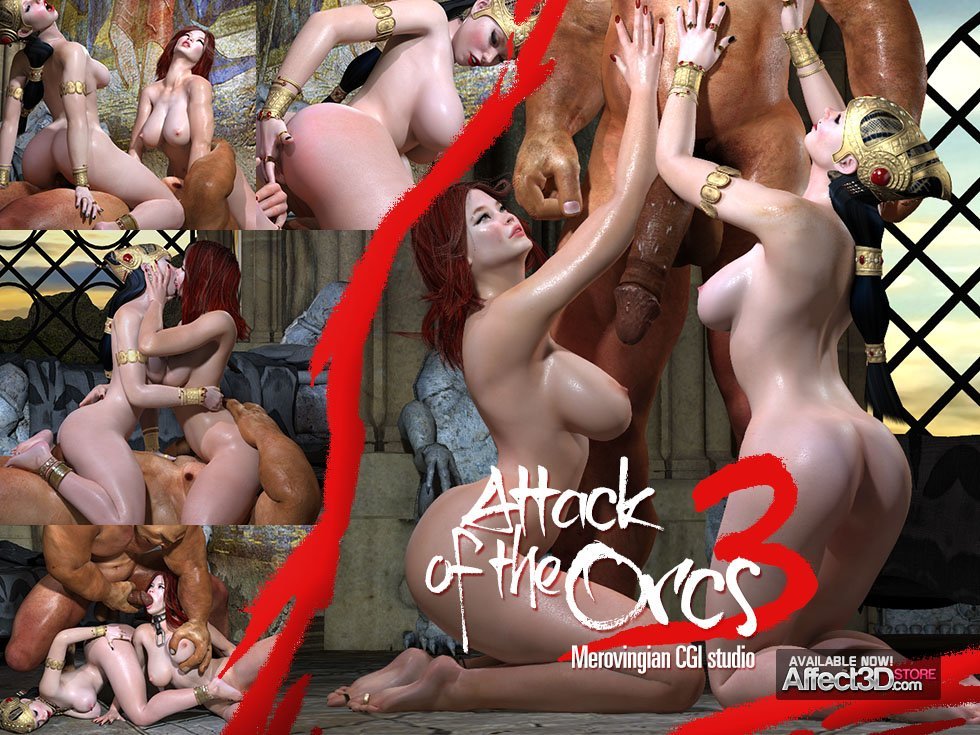 This image sets contains 60 images featuring some of the most hottest action you've come to love from Merovingian. From the opening gangbang to the sultry threesome, there's a lot to enjoy in this set. And starting today, you can get AOTO 3 for only $10! This set will surely not disappoint any fan. And if you haven't checked out the first two chapters, then make sure you add those to your cart with our discounted bundle, which contains all three chapters of AOTO at a low price of $19.95 (That's 33% off)! That way, you'll enjoy all the action with Fantasia and the orcs!