Fans of the devilish and demonic, it's time to get your freak on! Carina's Night Trips by 3DZen has come to the A3D store!
Carina is revisited by the demonic clown Balto, who transports her to a nightmarish world of bondage and pleasure. With his demon magic to clone himself, Balto gives Carina no choice but to spread her legs and give in. A soaked pussy, glistening skin, and gallons of cum are what result when she learns to enjoy the ride, all the while watching as her friend is made to entertain a minotaur.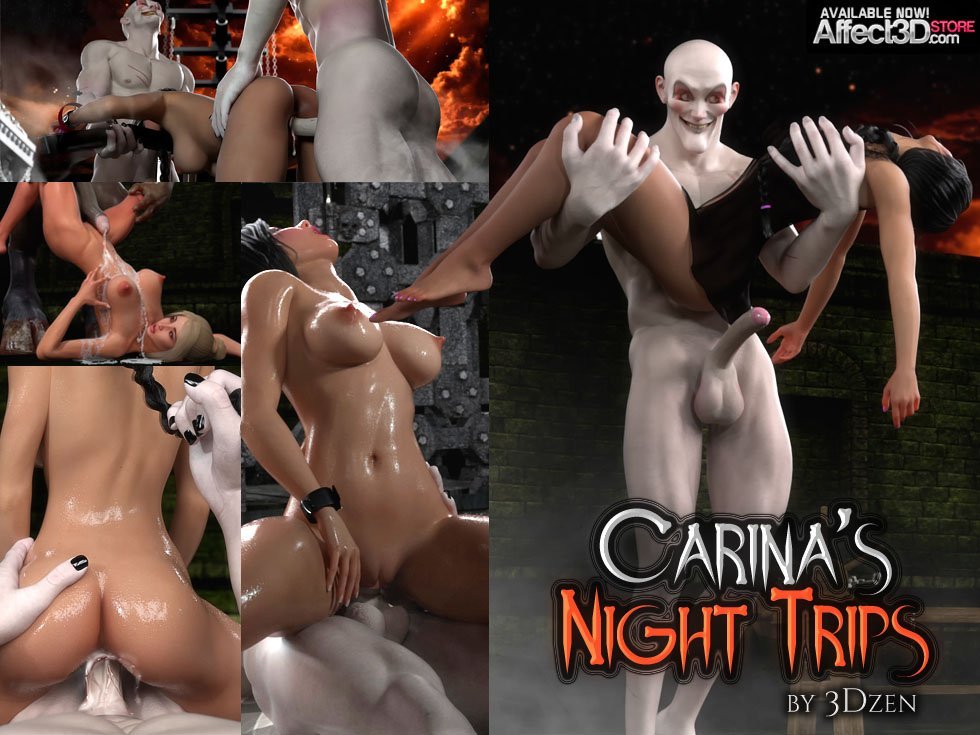 3DZen has outdone himself with this latest set, where spectacular visuals and vivid sex continue to define his brand. His previous releases have shown that he has the fantasy genre down to perfection, and priced at only $10, Carina's Night trips is no exception! So make your fantasies a reality, and head on over to the A3D store to get your copy now!