Light the braziers, signal the runners, for the lovers of dainty ladies and pointy ears can rejoice! Elven Desires: Lost Innocence by X3Z has joined us under the vast canopy that is the Affect3D store!
In another tales from the Elven Desires series, we meet Sheeara and Sheeari, two Elven ladies enjoying the other's company, who find themselves in trouble as a pair of Orcs stumble upon their campsite. Scared, the elves fear for their safety, but soon realize the orcs are just itching for a good lay. Sheeara and Sheeari oblige, letting the orcs stuff their cocks down their tight holes. But it looks like the girls are starting to enjoy the roughness and want to experience more….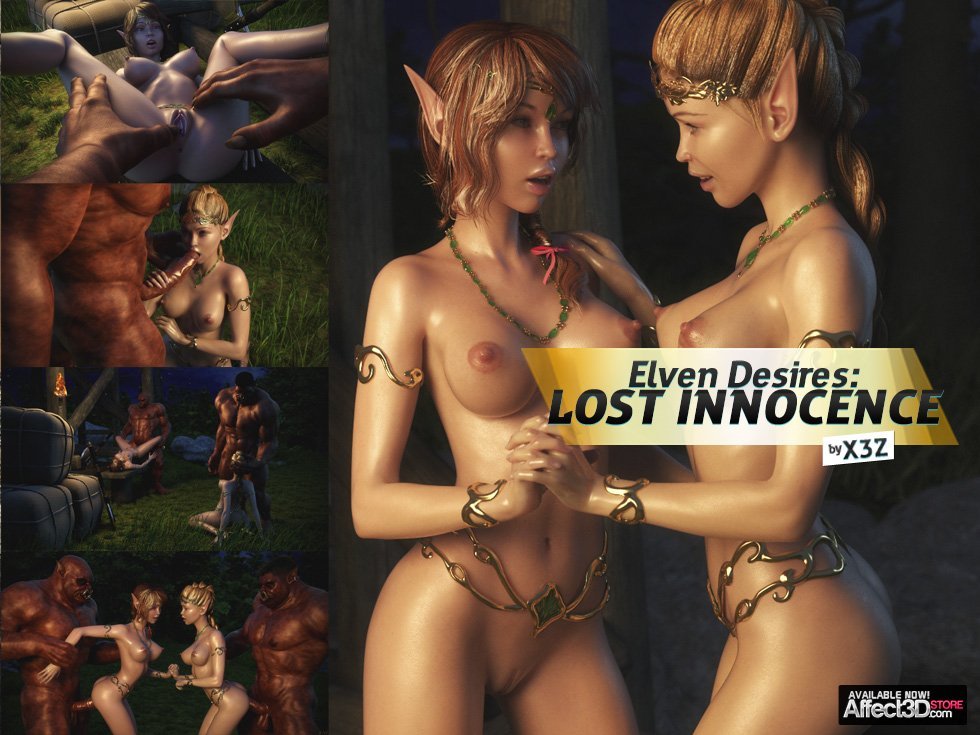 With 120 images features hot elf on orc action, X3Z gives you a lot of bang for your buck. At this quality, it's nothing short of amazing. Elven Desires: Lost Innocence is available for $11.95, but for this weekend, we'll let it go for a special price of only $9.95! Without question, if you're a fan of Elven girls or fantasy 3DX in general, then X3Z hits all the right chords. And if you're new to the genre? Then there's really no better place to start! Head on over to the Affect3D store, and get your copy now!