It's the moment you've been waiting for! Since the beginning of last year, Lord-Kvento has been cranking title after title featuring some of the hottest futa action on the planet. After the release of the instant classic Twin Sisters, Kvento is bringing the girls back for a second round. We happily announce the release of Lord-Kvento's first fully animated title Eralin & Meralin is now available! And you can get it exclusively at the Affect3D Store!
In this first chapter, Meralin recounts the day when her life changed completely. After finding an erotic spell book in the library, Meralin and her friend Eralin decide to try out some of the spells. The girls tested them on one another and, lo and behold, found themselves with huge throbbing cocks that were ready for plowing. The girls were extremely turned on by the sight of each other's massive members and decided there's only one thing to do: Fuck! The girls take turns fucking each other in the pussy, giving them a hard pounding with their newly acquired dicks. But what else is in store for our heroines? You'll have to find out!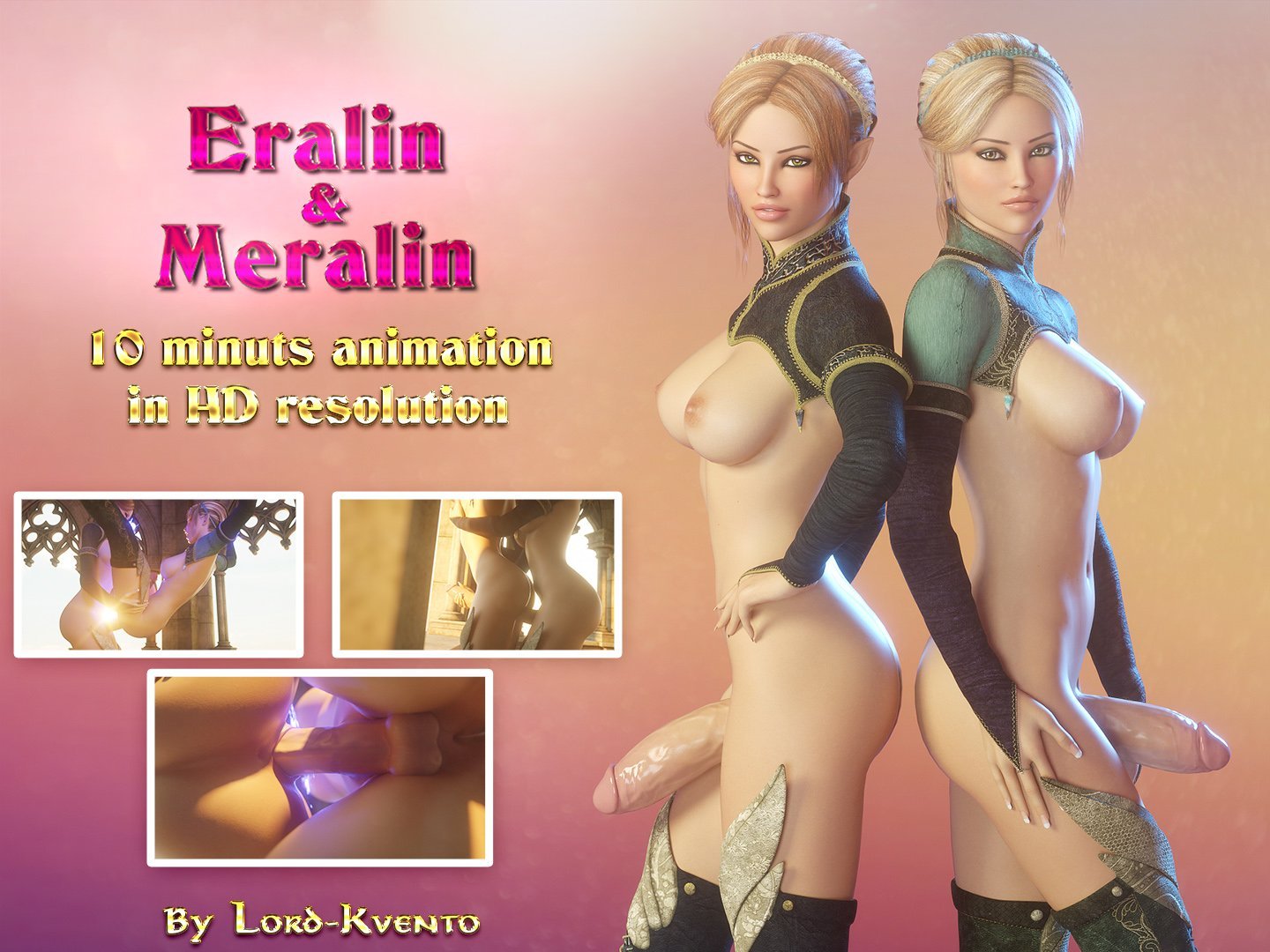 Lord-Kvento has always provided us with his A-Game and this one is no exception. For anyone who enjoys Kvento's works, hot dickgirl action or just wanna some animated futa, look no further than this title! Featuring some of the hottest 3DX animation, Eralin & Meralina is a can't miss and a must buy! You can get this all-new title only at the Affect3D Store for only $14.95! So what are you waiting for? Check it out now!
Buy Now Eralin & Meralin over at the Affect3D Store
Book Of Spells Contest Winners!
We would like to thank everyone who participated in the Eralin & Meralin Book Of Spells contest. Below is the list of winners as selected randomly by the Affect3D Staff. Those who won should will receive the their prize in their Affect3D Store soon. Thanks again!
1st place (Winner of the Eralin & Meralin, a slew of Lord-Kvento titles, and an additional $25 Affect3D Store credit): ThunderFi
2nd place (Winners of Eralin & Meralin): jjuice05 and NRG101