It's girls gone wild, literally! Cyprine brings us GirlsTrek, where two girls go frolicking in the forest to further brighten up your summer, now available in the Affect3D Store!
GirlsTrek has to be the cutest story I've seen in a long time, and a testament to what creative writing and a keen eye for erotica can achieve together. The set starts out with two ladies off on a trip into nature, where they'll explore each other before they explore anything else. Little do they know that they're being watched by an equally excited pair of elves, and so two sexual scenarios play out in the same space.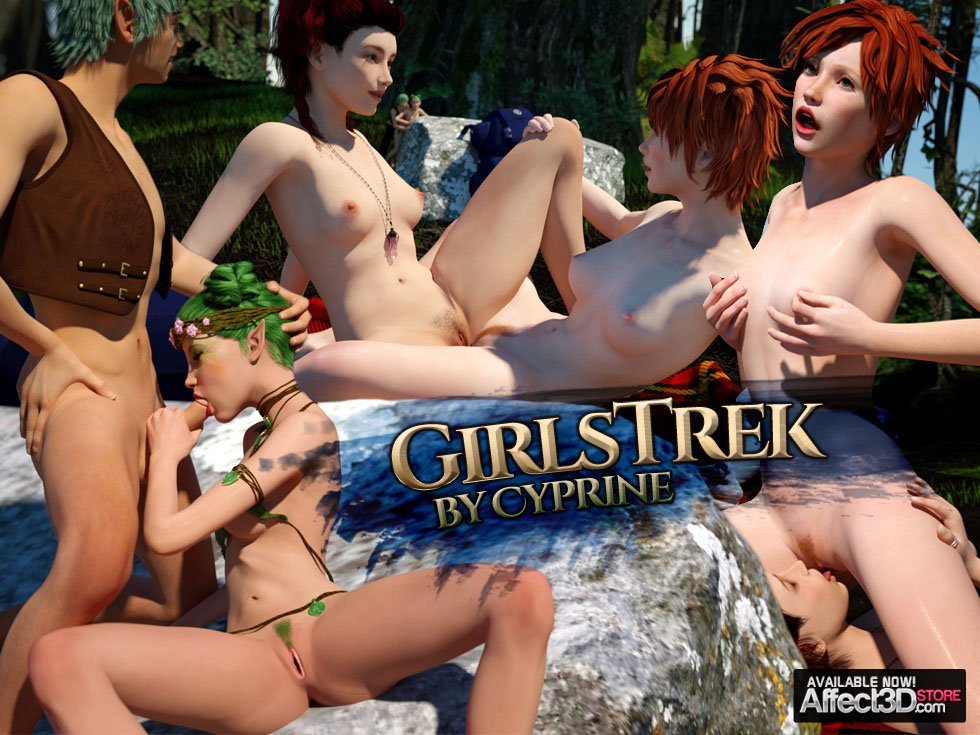 But it's the climax of the set, that I won't give away, where GirlsTrek really shines. Let's just say that one of the two lusty pairs is a little more in tune with nature than the other. If ever there was such a thing as feelgood erotica, this is certainly it.
GirlsTrek comes in at 35 renders, with additional Behind the Scenes material and even a little four second scissoring animation loop! There's a lot of fun to be had here, so for only $7, I say what are you waiting for? Sneak into the A3D store and get your copy now!
Buy Now GirlsTrek over at the Affect3D Store