Animation fans rejoice! We have a good one for lovers of up close and personal animations: Haruka by 7, formerly known as Fighting Cuties, is now available as a movie in the Affect3D store!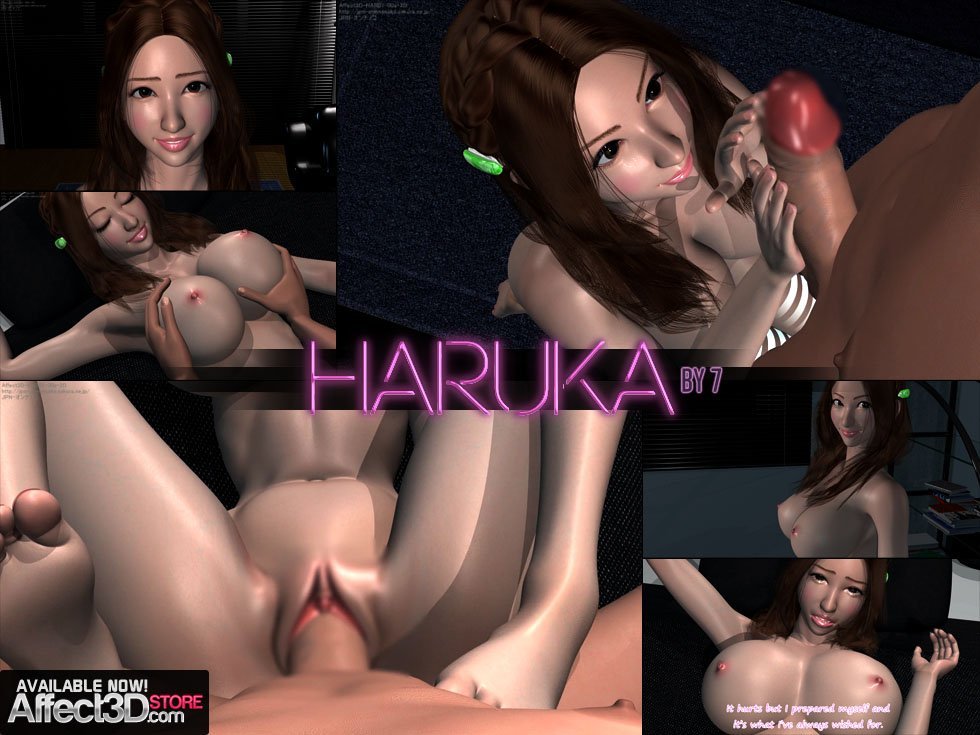 You've been dating Haruka for a couple of months, and now that she turned twenty she's decided to give herself to you and allow you to take her virginity. After playing with her supple breasts and her moist pussy, the moment she's been waiting for finally arrives. When you thrust your cock inside her, it's better than she could've ever thought…
The artist 7 is proven performer in the field of POV animations, and if you haven't already been introduced to him through his Tifa series, then Haruka is an excellent place to make your first acquaintance. Coming in at 33 minutes in length with only light censoring, Haruka's innocence is one you'll remember taking! So get your copy now!
Buy Now Haruka over at the Affect3D Store