If you have a thing for big tits in tight catsuits, it's your lucky day: The Heist: Deluxe Edition by RedRobot3D has hit the A3D store! Gear up for some spicy girl-girl action!
A sexy, world renowned cat bugler takes a job to steal from one of the richest heiresses in the country. What is supposed to be a quick snatch and grabs turns into a heated cat fight when she's busted by the head of security, Red Widow. The two women find out that they have more in common than they thought and begin to scheme to steal from the heiress. Figuring that they were alone and turned on from their recent grapple, they two engage in some heated one on one naked wrestling on the bed. When they're spied on by the Heiress, they decide to teach the young woman a lesson in humility.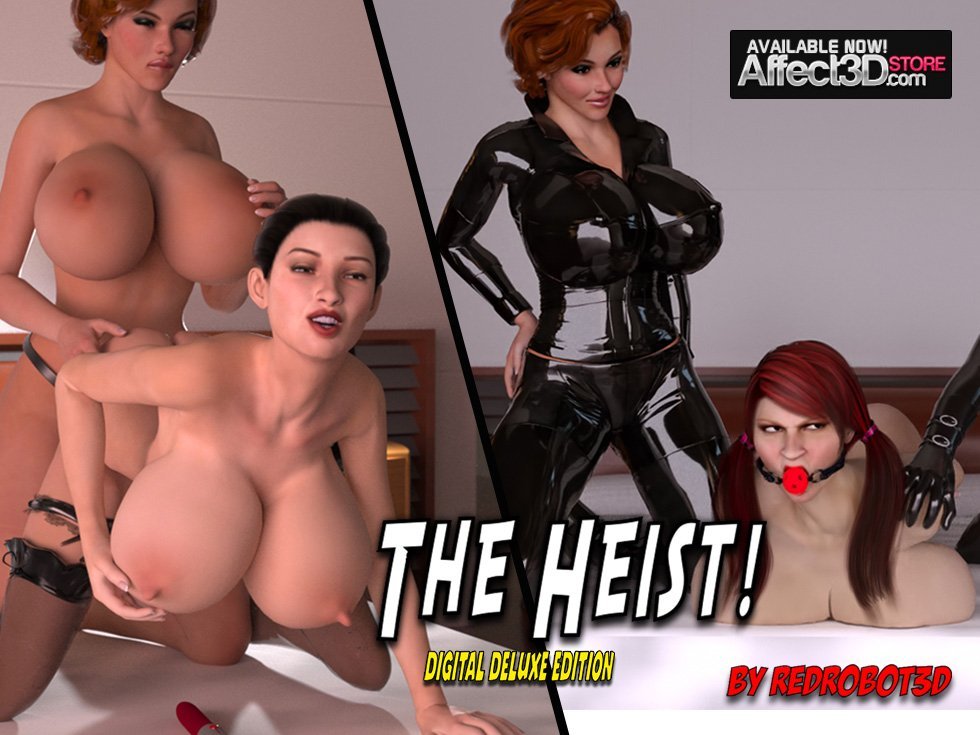 The Heist: Deluxe Edition is a PDF document counting 41 HD Reality-rendered images, complete with story and dialogue. With an additional five pin-up bonus panels thrown in for good measure, at $7.99 the Heist is a true steal! So sneak on over to the A3D store, and snatch your copy while you can!