While recataloguing her deceased father's artifact collection, Clara comes across a curious relic: A hominid skull with bejeweled teeth said to belong to the legendary Batutut. The Batutut, also known as the Ujit, are mythical ape-like humanoids (similar to Bigfoot in appearance, only smaller) that were said to have lived deep in the jungles of Vietnam.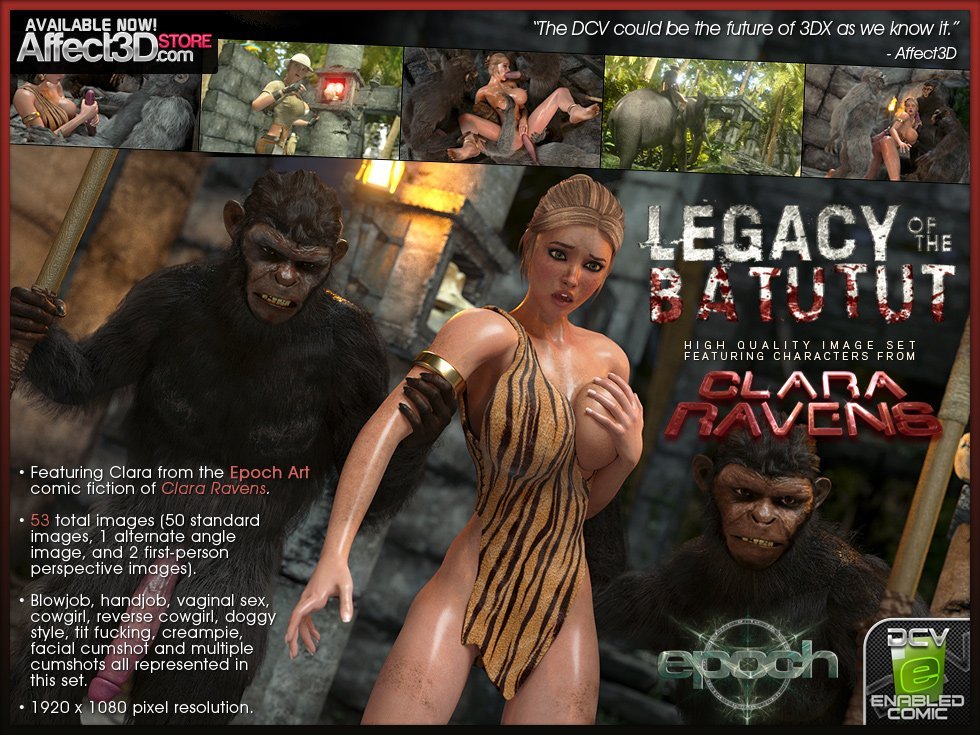 While the artifact itself wasn't of particular interest to Clara, what was interesting were the incomplete notes her father left behind. It seems he had acquired the artifact and had done much in the way of research on the Batutut, but never actually mounted an expedition to discover the relic's nature or attempted to verify the existence of the Batutut.
In one of her earliest solo adventures, Clara eagerly sets out in her father's footsteps and heads to the jungles of Vietnam, longing to complete an unprecedented expedition that her father himself had intended to complete had he lived long enough to see the day.
After discovering the Batutut's temple, Clara soon discovers the hominid skull is half of a set of two scrying devices, allowing her to peer into the past. With ambitious curiosity, Clara takes a step back in time and is transported to an event of unparalled significance. She witnesses first-hand the nearly extinct Batutut, now a society of only males, make one final desperate bid to procreate and thereby pass on their legacy.
This is the account of Clara's surrogate encounter with the legendary ape-men known as the Batutut.