We've got another hot release lined up! When the cameras are rolling, the action heats up in this title from Redrobot. Check out The Livecasters, now available at the Affect3D Store!
The fuzz is on the case as Officer Sita Smith, a busty mamacita who takes her job seriously, checks out a noise complaint. At the apartment, she meets the perpetrators: College students Chip and Dalia, both of whom are working on a podcast together. Not only that, but several cameras are filming them and streaming online. Smith's voyeuristic tendencies are lit up and starts revving up her engine. The three start playing around, fucking for the entire world to see and making sure the viewers get the best view of action!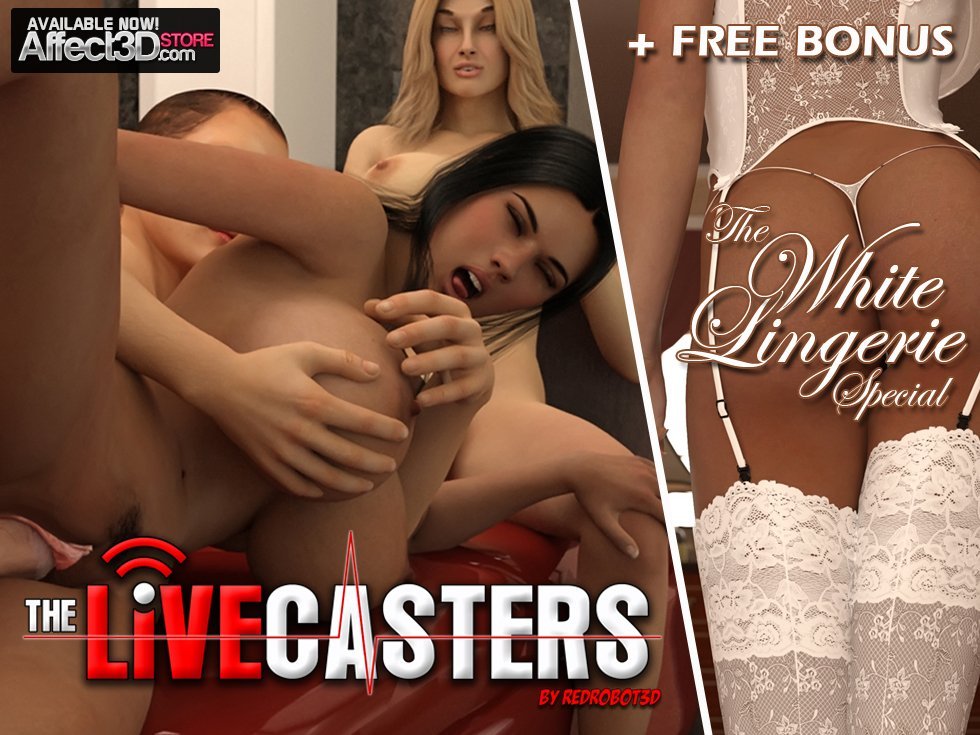 Redrobot is a name that's growing within the 3DX Community. With this new title, the creativity shown here is something you'll love to check out over and over again. The Livecasters features 56 images of hot three-way action, but that's not all! When you purchase The Livecasters, you'll receive The White Lingerie Special, a pin-up collection featuring 32 images, as a bonus! So check it out now!