As promised in our last release of The Dude's Lust Unleashed franchise, we deliver the third (and hopefully not last) installment: Lust Unleashed 3, now available at the Affect3D Store! Here, Breanna returns for another round. Joining her to sate her craving for cock is Tatiana, filling in for Kayla from Lust Unleashed 2.
Set in the tranquil shores of the Bahamas, the waves, hay-roofed gazebos and swaying palm trees form the perfect backdrop for our futa heroine to get about her sexy shenanigans. Bree brings her A-game as does The Dude, teasing us with hi-res full body shots just as effectively as Bree teases Tatiana.
By giving Breanna what she wants Tatiana is able to flaunt her assets and The Dude's oversized pack is perfect for showing the culmination of their lust. Smooth rendered skin glistening with sweat under the Bahamas' sun as they get it on is a sight to behold. Switching from oral sex and tit jobs to a full fledged fuck on the table gives us a chance to admire these beauties from all angles. There's even some fisting in play!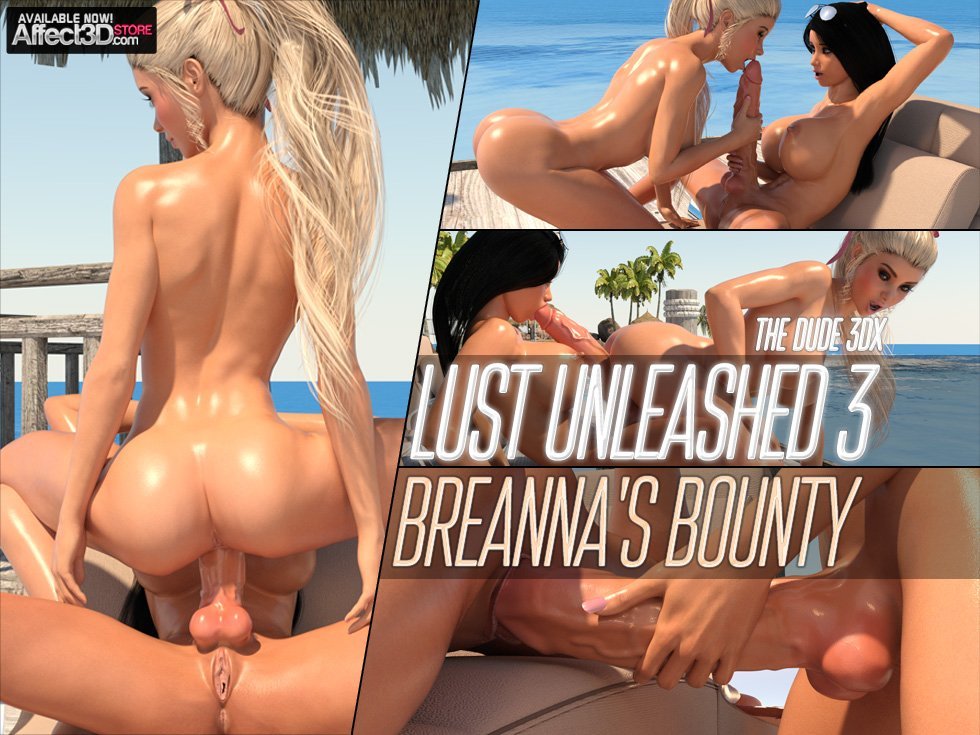 Close ups of Tatiana's cum dripping cock making its way into all their holes. Meanwhile, The Dude's masterful manipulation of expressions and body language makes Bree come across as a demure damsel, submitting herself to the time of her life!
Make sure to snag this set for yourself before we return with yet another masterpiece, available at the Affect3D Store for the low price of $9.95!