Our newest vendor Wil 3D Life has got some naughty lesbian antics for you as Private Education: Library Studies Part One is released in the Affect3D Store!
At this exclusive boarding school the students are good girls by day, but night-time is a different story. A brunette college cutie is performing a sexy striptease while her hot blond friend films it. One look at the finished pics is all it takes for her friend to want to do more than just film her! Using their mouths, tongues and assorted dildos these two students lick and fuck their way through a hot girl-on-girl sexfest that leaves them squirting warm pussy juice over each other's faces!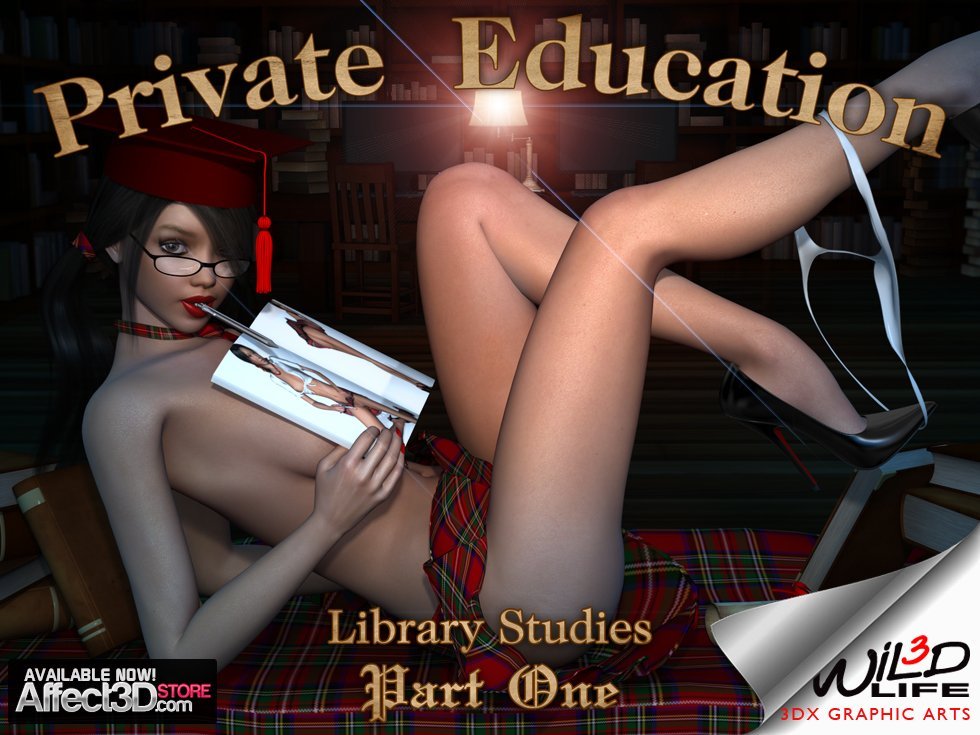 Wil 3D Life clearly has their finger on the pulse of the lesbian genre. Displaying an attention to detail in character designs and creating a believable atmosphere results in a classic lesbian themed title that punches above it weight! Those looking for more traditional 3DX should definitely take a take a look at Private Education. There's 62 images of college lesbian fun waiting for you and you can get it all for only $5! So check it out!