We like to welcome Kadwyn to the list of new vendors in Affect3D Store . And they're bringing a slick set of hot sensual renders, and a promising presence in the Affect3D artist lineup. Check out their first release Secretary, now available in the A3D store!
As we all know, job interviews can be a little scary. They might be even more scary if you're a pretty blonde sitting down in front of a boss who's very clearly interested in more than just your resume! To help alleviate the stress, the head of the organisation decides to cut things short and skip straight to what everyone's really in the same room for!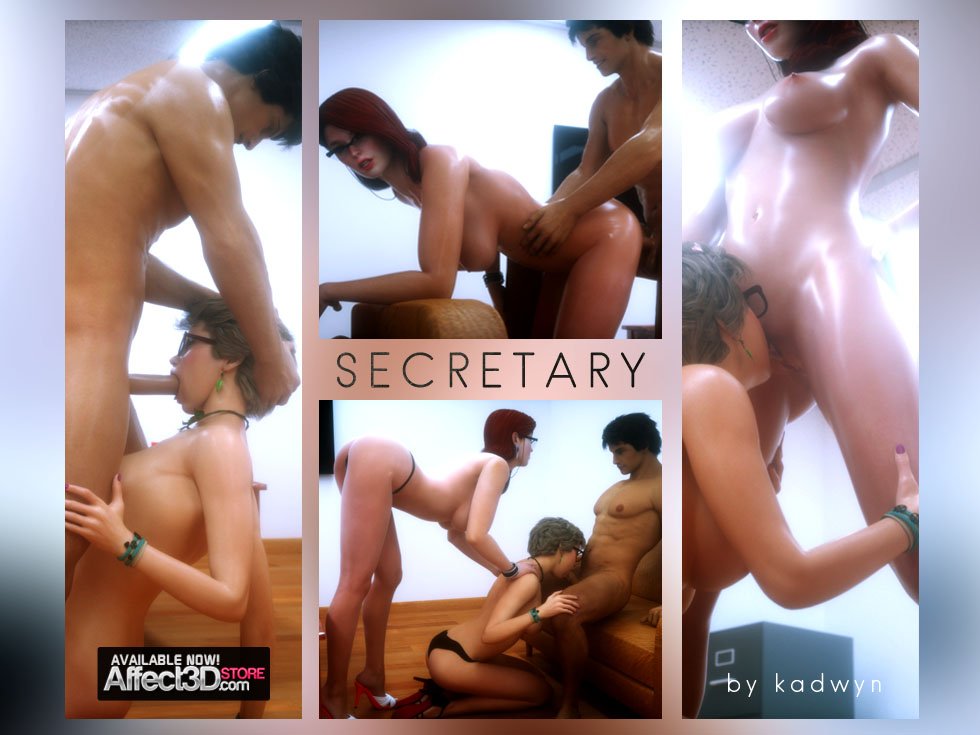 Secretary's a collection of 80 glossy renders, all cast in 1920 x 1080 resolution. You'll get a sizzling FFM office threesome, where interviewee Carol and the company's redhead CEO give the department lead the time of his life. Blowjobs, doggystyle, and cowgirl positions are interjected by a little lesbian action here and there. If you're looking for a fresh new face to 3DX with a promising first release on A3D, then look no further!
Secretary is available for only $9, so what are you waiting for? Race to the Affect3D store and find out what a real job interview's supposed to look like!
Buy Now Secretary over at the Affect3D Store