You all know The Dude here. No, not that one. The Dude! No, not el Duderino, either, since he's into that whole brevity thing. But yes, our columnist, The Dude! Anyway, he's been making a glamorous new 3DX series involving a girl and a futanari, the type of story that keeps the lights on at this site. Affect3D is happy to release his first set in the Sin Sisters series, The Museum!
Kayla is returning home to Mother Russia after nearly two decades to visit her beloved older sister Yelena. Both women have grown up to be marvelous beauties. However, Kayla has a secret, one that separated the two inseparable siblings out of fear of shame to the family. Yelena invites her sestrichka to the museum their father created, which has yet to open. With nobody around to watch or stop their "opening party," they let a lifetime of forbidden lust for each other consume them. And with Kayla's "gift" unleashed, they move toward what they wanted, or rather were destined, to be: lovers.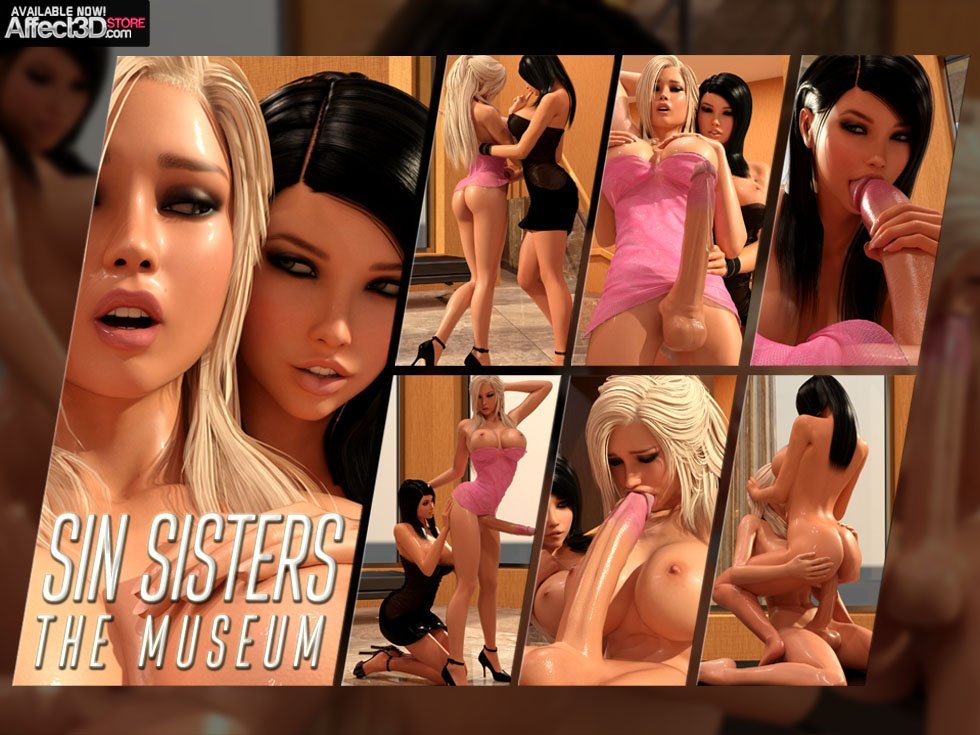 The Dude offers a glitzy, chic take on 3DX. Unafraid to push the envelope, he also presents a style that makes that is fun, fascinating, and fashionable. His honest, humorous and forthright columns demonstrate the direction he wants to take his series. With his debut, we see a bright and interesting future ahead for him.
If you want to see another new world of erotica develop, you can buy Sin Sisters: The Museum exclusively at the Affect3D Store for the low price of $9.95. However, if you want to get on the bandwagon early, you can get this set for only $7.95 this weekend. Don't fall behind on what is likely to become a new adventure. Pick it up today!