When it comes to fairy tale characters, there are few we desire more than Snow White. Such purity, nobility, naivete…you can't help but wonder if a naughty side lurks underneath that beautiful ivory skin. And surely, she had some lusty thoughts around those seven dwarves! Thankfully, 3DX artist Zuleyka offers us a more naughty take on the character with her new story "Snowy White and Seven Goblins," now available at the Affect 3D Store!
Our sexy heroine wakes up lost in the woods, and seeks help in a nearby cottage. But when nobody's home, she decides to linger a little bit to figure out her bearings. That's when the homeowners, an odd mish-mash of seven goblins, barge in and demand why she's here. They eventually calm down…only to suggest she join them for some "fun." Ever our naïve girl, she agrees, only for the fun to turn into a sex party! When it descends into a raunchy gangbang, our heroine demonstrates that while her name is Snow White, pure and innocent she ain't!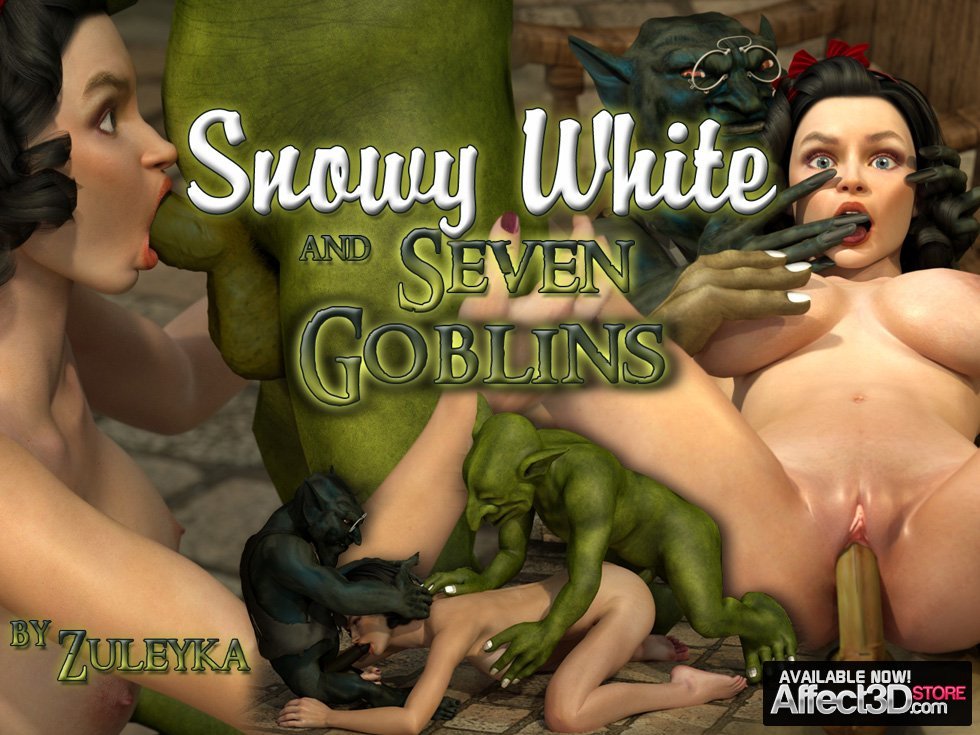 While this is Zuleyka's first set for sale, she's no stranger to 3DX. In fact, she's had her fair share of fun with fairy tale characters such as Little Red Riding Hood. She also has a distinct style that keeps you interested and aroused. This artist is someone you should keep an eye on. If you like your fairy tale characters to have some sexy times, you shouldn't miss this set! "Snowy White and Seven Goblins" is available for $10.95 at the Affect 3D Store. Check it out today!
(Full disclosure: The writer of this article edited the script for this set.)