Ladies and gentlemen, welcome to glamour gone bad. The journey into the hardcore continues with SpaceXXX by Looks-Can-Kill, now available in the A3D store!
Is there anything more beautiful than a supermodel sucking cock? Busty Exotica makes it hard to say yes! Join her as she ventures into a world unknown and comes face to face with one of the planet's defenders. With the two of them packing heat in more ways than one, they quickly decide that the best way to settle their differences is on the ground!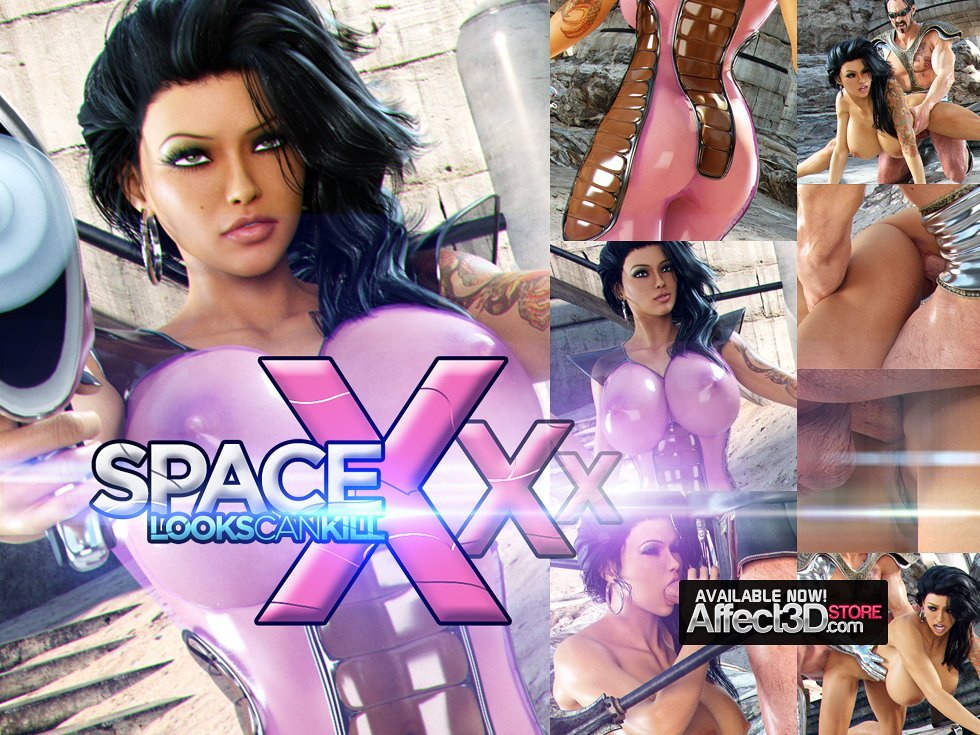 Ever since Looks-Can-Kill expanded into the hardcore with their LCKX line, they have captured the imagination of fans and peers alike. With their glam aesthetic, their unwavering commitment to chesty ladies, and their crazy-hot sex scenes, it's not hard to see why. What's more, this is their biggest release yet! With over 30 high-res renders at only $9.69, SpaceXXX is an adventure you cannot afford to miss. Head on over to the A3D store now!
Buy Now SpaceXXX over at the Affect3D Store