Succubi aren't demons to be trifled with. Sure, they're sexy, playful, and pretty intent on getting in your pants. But if you're not careful, they do get in your pants, and the next thing you know, you're a sack of bones while they fly off with your precious bodily fluids. It's worse if you try to even mess with them. One princess and her guardian learn this the hard way in Amusteven's Tanya and the Succubus 2, available now at the Affect3D Store!
When we last left Tanya, the succubus took a surprise blow from an unexpected source: the princess' guardian. However, instead of killing the sex demoness as they should have as demon hunters, they attempt to take her prisoner. Big mistake: She quickly possesses Tanya through her womb, forcing the guardian to make a rash but sexy decision. As the sexy demoness gets more debauched in manipulating her two opponents, fucking and fucking with them in multiple ways, she grows stronger. With a little bit of anal, oral and vaginal against a futa demoness, what chance do these two have?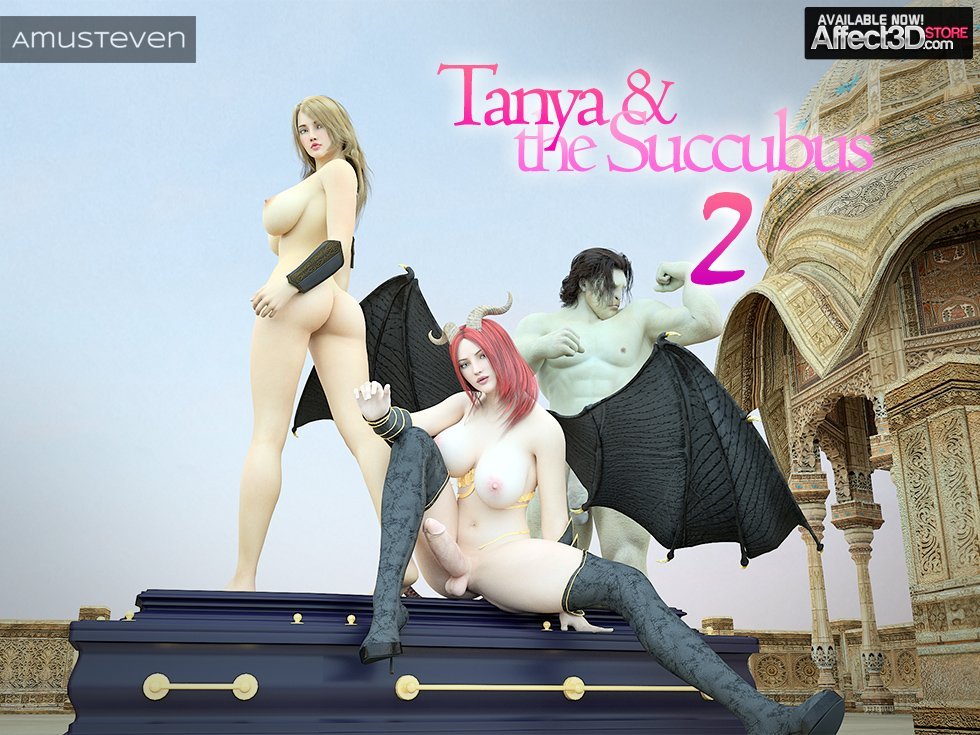 Amusteven tends to stand on the outskirts of 3DX with his weird and fascinating tales. Joining him is the talented writer Camille Juteau, known for her work with redrobot such as The Heist. Taking things to even stranger places, the duo present a fascinating tale that will also turn you on!
Continuing his tradition of offering his fans options, Amusteven offers two choices for Tanya and the Succubus 2. The regular version, at $10, offers the story plus all the images without text if for some reason words aren't your thing. The Deluxe Edition, at $13.50, adds the third dimension, giving you a little more pop to your porn! Whatever option you choose is available at the Affect3D store right now. So don't waste another second with a different demoness. Pick up your copy today!