We're bringing you something very intense today as Part 2 of Zzomp's Tihanna Loves Orcs has been released for free in the Affect3D store!
Following The events of Part 1 (check out the first free download if you haven't already!) Tihanna has been released from her cell, but now her 2 horny Orc jailers want her to show them just what she's capable of! What follows is a no holds barred 3-way fuckfest full of deepthroating blowjobs, ass-splitting anal and DP, with a little titfucking and a huge cumshot thrown in for good measure.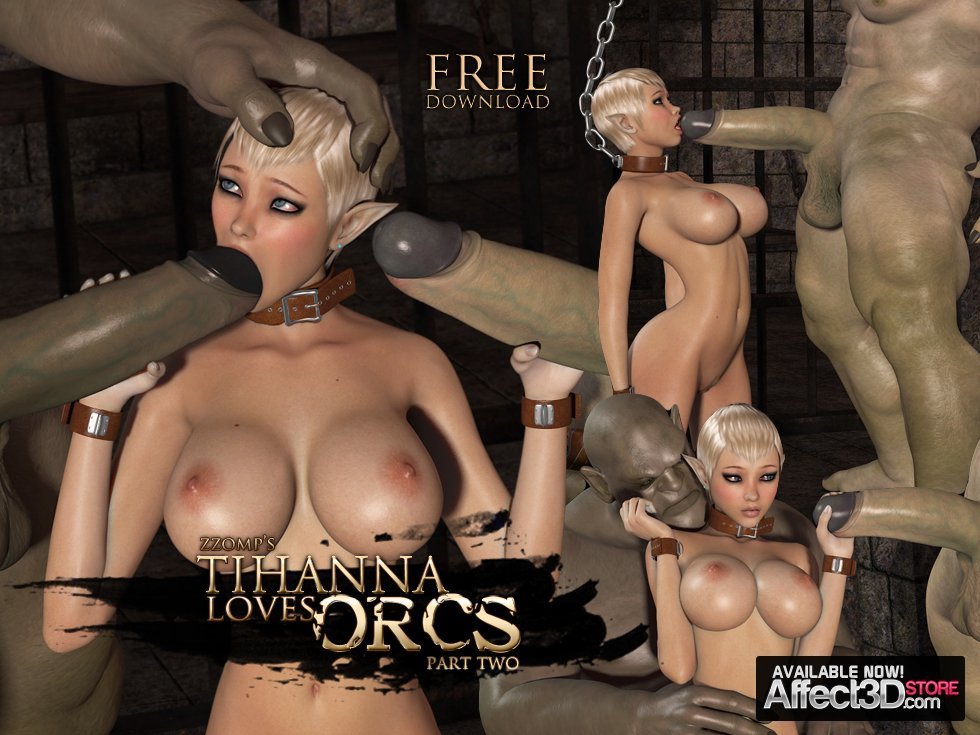 We're sure you all know and love Zzomps brand of raw, sexually charged artwork and explicit depictions of uncompromising sex. In Tihanna Loves Orcs Part 2 Zzomp turns the heat up to 11 and brings you possibly his finest work to date, and once again we give it to you completely free! All you need to do to get your hands on it is add this to your cart then checkout, no purchase required! So get it now!