While many of you are waiting on Saturday's big release, that doesn't mean you shouldn't sate your fantasy appetite sooner. In fact, we have a new title that is set in the realm of swords, sorcery and sex. Hibbli continues her Knight Elayne series with a new release, Treacherous Illusions, that stays in the fantasy but adds a little trickery to the mix!
Our sexy knight has finally gained some respect in her kingdom for hunting demons and investigating troubles in the realm. She's even able to use her family's equipment and magic charms. But as she witnesses a terrible punishment on a woman who has likely suffered as much as she has, she leaves town as a storm breaks through. She settles in an old barn, only to be caught off guard by a stranger. Initially friendly, he turns against her, pulling from his bag of tricks a few charms of his own. Will our lovely heroine prevail against this incubus? Or will she be another victim under his spell?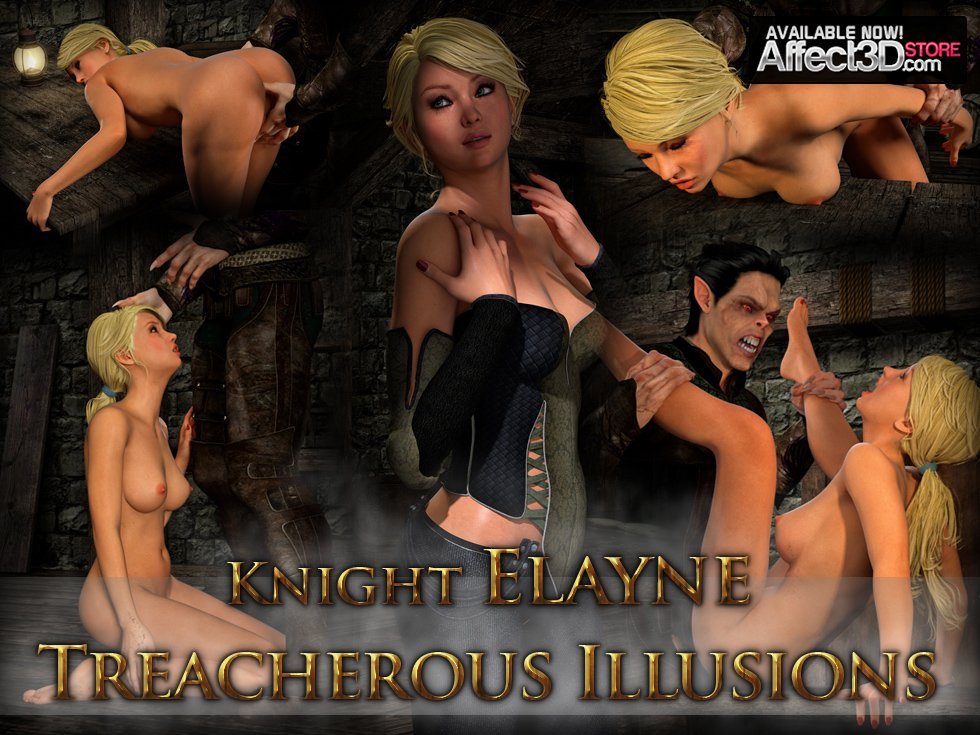 Hibbli and her writer Adara are not afraid of mixing a little peril with their work. That often has been what makes them stand out from other titles here at Affect 3D. More importantly, there is a focus on the narrative, creating a rich world that faces dark times and a group of heroines who seek to save it. Even if it means fucking their way through it all.
Knight Elayne is available at the Affect 3D store for $10. Why not make your week fantasy-filled by picking up this title today?
(Disclosure: The writer of this article edited the script of this product.)