Afraid of heights, or just of horny little goblins? Velna fears neither, and scales a cliffside to climb a pole in Amusteven's latest release, now available in the A3D store!
At the summit of hundreds of feet of sheer rock face awaits a test that Velna has to beat before she can embark on her next mission. Having no idea what to expect, she makes it to the top only to be confronted with a green, tenacious little bastard with an appetite for tits and ass. With Velna being well-endowed in either department, a struggle up on the mountaintop quickly degenerates into an all-out fuckfest.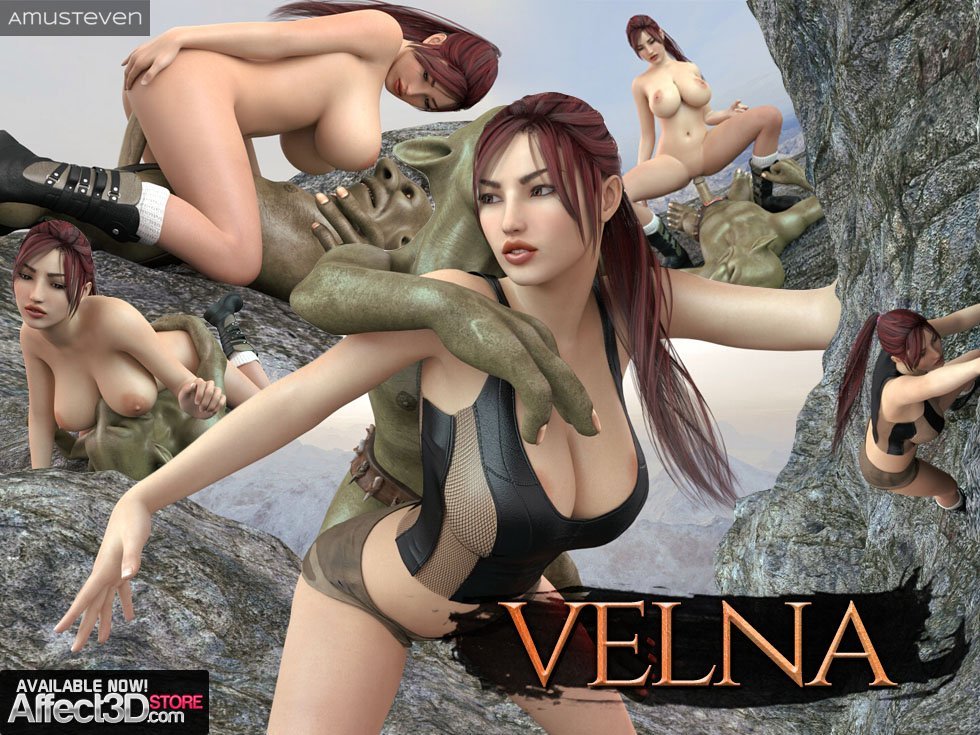 Amusteven's signature is the quirky, comedic setup to the sexual escapades he puts his characters through, all of whom have been modelled and polished with the greatest attention to detail. At a price of only $10, you'll get 74 high definition renders. But wait, there's more! Because this release also comes in a deluxe variant! For only $13.50, you'll get access to the entire set rendered in 3D. Anaglyph 3D glasses, or a 3D monitor with glasses are required to make use of the deluxe set.
Check out the product version of your choice in the A3D store, and get your copy now!
Buy Now Velna or