Our resident artist Supro is back with a new addition to the 'Love' series. It's Zoey Loves, now available at the Affect3D Store!
This time Zoey, the cute lovable punk with her iconic blue mohawk, makes an appearance and runs down her list of favorite fetishes. With a delicate and nuanced taste like her's, it's obvious we're in for something a little… different! Take a look inside Zoey's wicked world of untamed sex including Zoey taking and blowing huge dicks, clone fucking, and even Zoey seducing her male version. And a personal highlight: Zoey with a big and doing a trick any sophisticated girl should add to her arsenal 😛 Needless to say, you have to see it to believe it 😀 Plus, a bunch of extras featuring other fetishes that give you a better look into Zoey's mind. Truly something for everyone 😀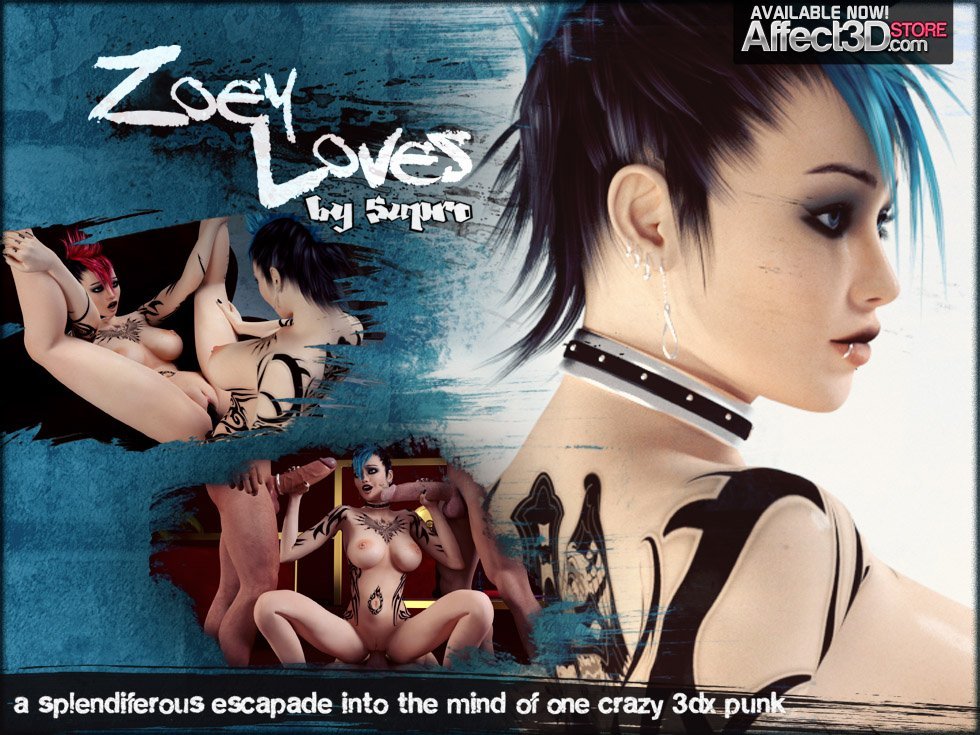 If you've enjoyed 'Lana Loves' and 'Krissy Loves', be sure to add the third image set in the series to your collection 'Zoey Loves'. The regular price for 'Zoey Loves' is 9.95, but for this weekend only, you can get it for only $7.95! So don't hesitate to grab your copy now from our trusty Affect3D store!
Buy Now Zoey Loves over at the Affect3D Store