We've shown you the teaser for Secret of Beauty 4 Kunoichi Edition, but for those of you who haven't already purchased this new animation, there is so much more to show! Over the next few days, there will be more previews along the way leading up to the release of the final trailer and full release! Today I will be showing you some concept art.
If you're familiar with any of Jared999D's works then you're already fully aware of Suzi. Prior to her arrival in the Secret of Beauty storyline, she was featured in Wild Suzi and Monster Eater. (Haven't checked out either of those? Do yourself a favor, you won't be disappointed) She's the epitome of beauty. Tight body, beautifully curved assets, dark hair, and sultry eyes — an overall win in my books. In the concept art she's wearing her kunoichi garb, a revealing fishnet outfit paired with heels and body armor.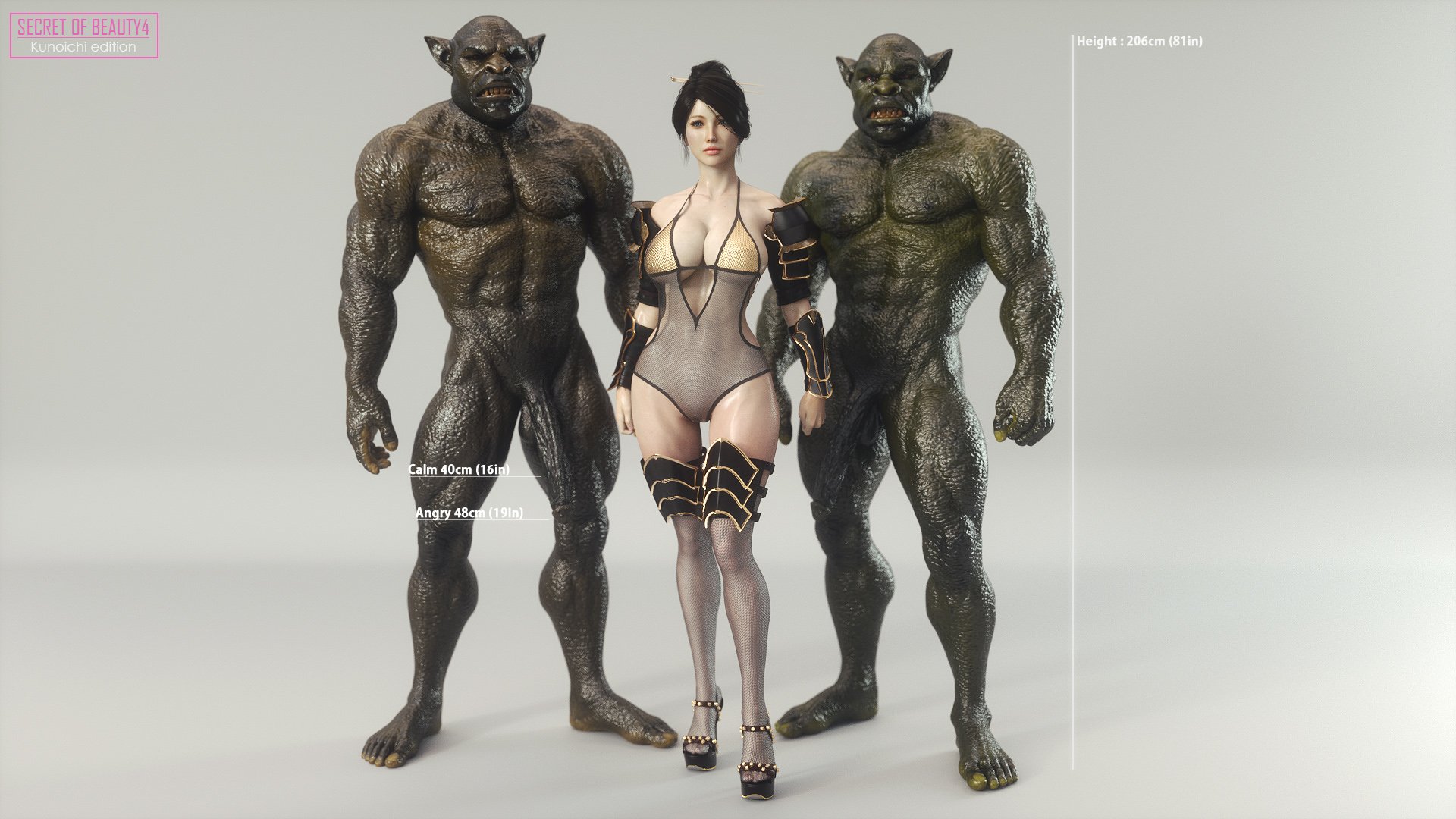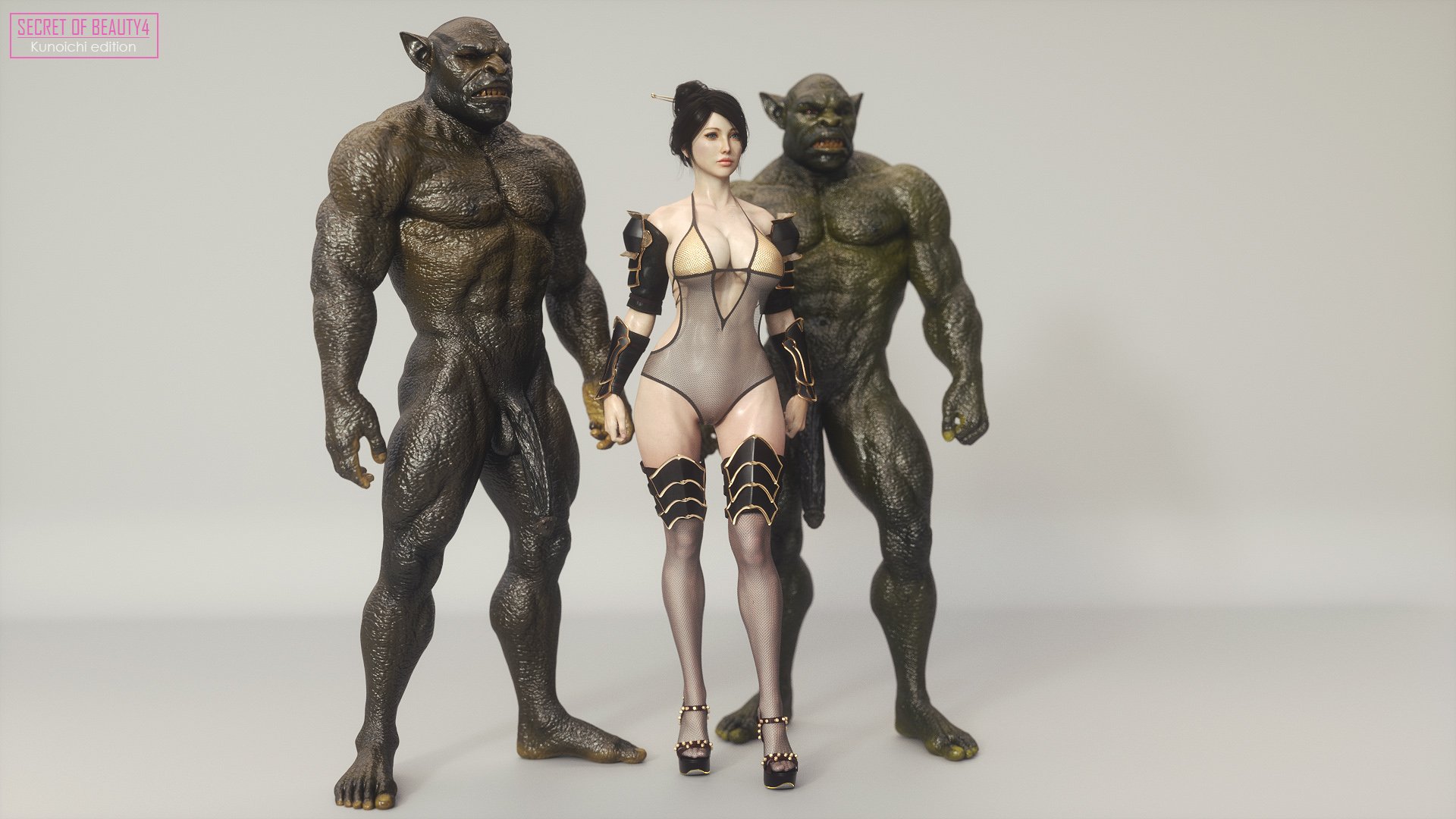 Suzi looks quite different here, compared to her features in Wild Suzi and Monster Eater. In Wild Suzi she sports blonde hair and in Monster Eater she looks younger. In both stories, Suzi appears to be in a completely different timeline or dimension. In one she's a party girl turned housewife, unable to ditch her desire to fuck. In Monster Eater she becomes the mother of monsters when an alien fucks and impregnates her with eggs. In Secret of Beauty, it seems her desire to be fucked hasn't changed, even if she is a captive. Whatever the setting, in a world full of monsters (or not) Suzi is all around a woman you want to see.
That's all for now but be sure to keep your eyes peeled for a preview clip tomorrow from Secret of Beauty 4 Kunoichi Edition!