Summer may be long gone if you happen to live in the northern hemisphere, but Taziota brings us a steamy, sweaty set in the Summer Fun Bundle! This compilation of five seriously hot sets will have you daydreaming of the beach and hot summer nights!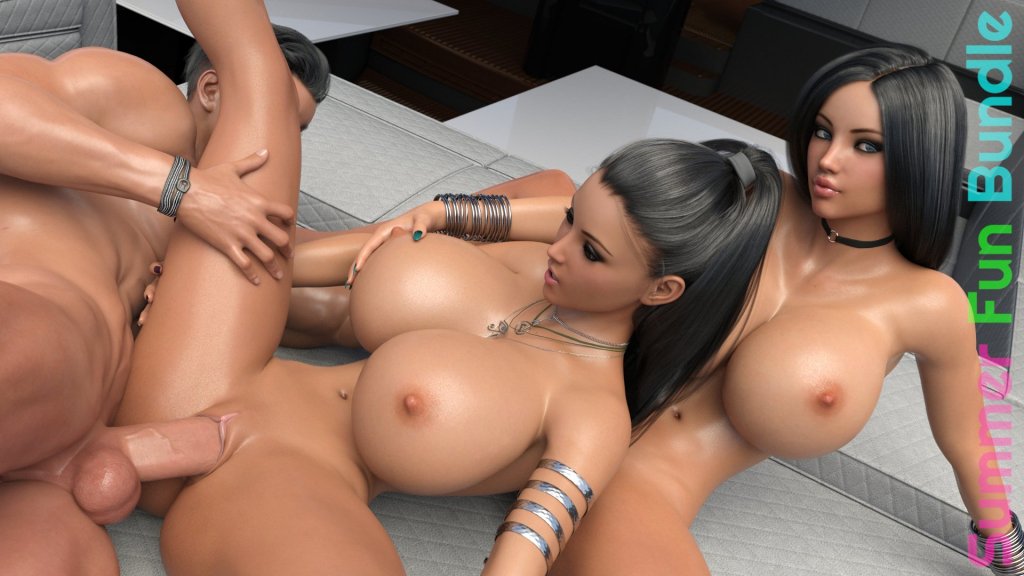 Whether it's a foursome in a luxury garage or on a speed boat in international waters, a post-workout threesome in the showers, or an island getaway, Taziota really nails the idyllic summer vibes here. We get to see three perfect babes with insane curbs get nailed in every position. Indeed, these minxy creatures treat themselves to a few massive cocks to make the most of their vacation. And boy do they love to share! Yup, these babes sure make a great team. Whilst one blows, another licks, or if one rides another sits ;). And when it comes to surprising a stranger with an intense shower fuck, boy is he in for a good time!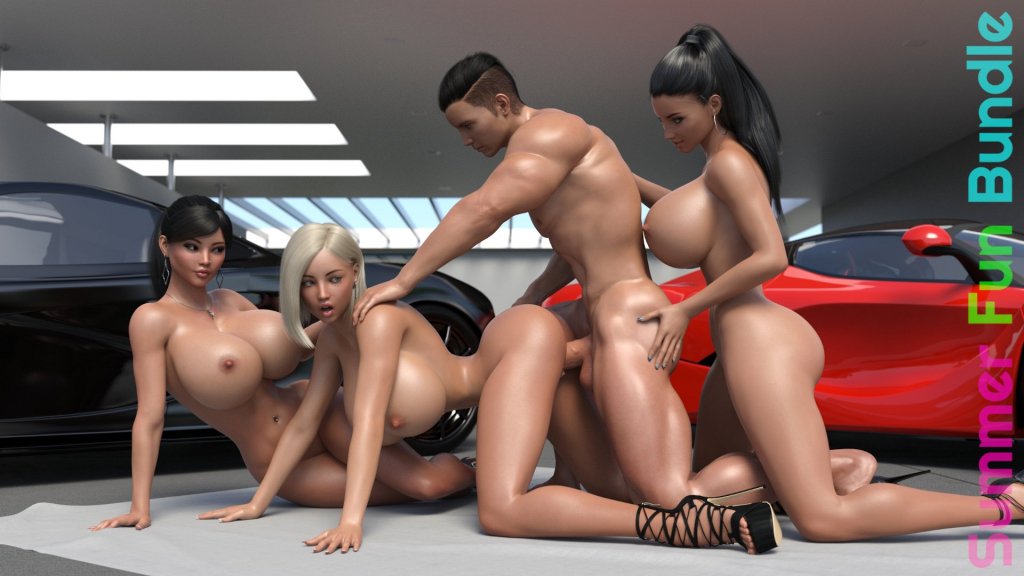 Taziota gives us the Summer Fun Bundle, featuring over 100 HD renders for a hot $9.95! Enough to dream about getting that swimsuit out (and take it off again fast!). So grab a copy in the Affect3D Store today!