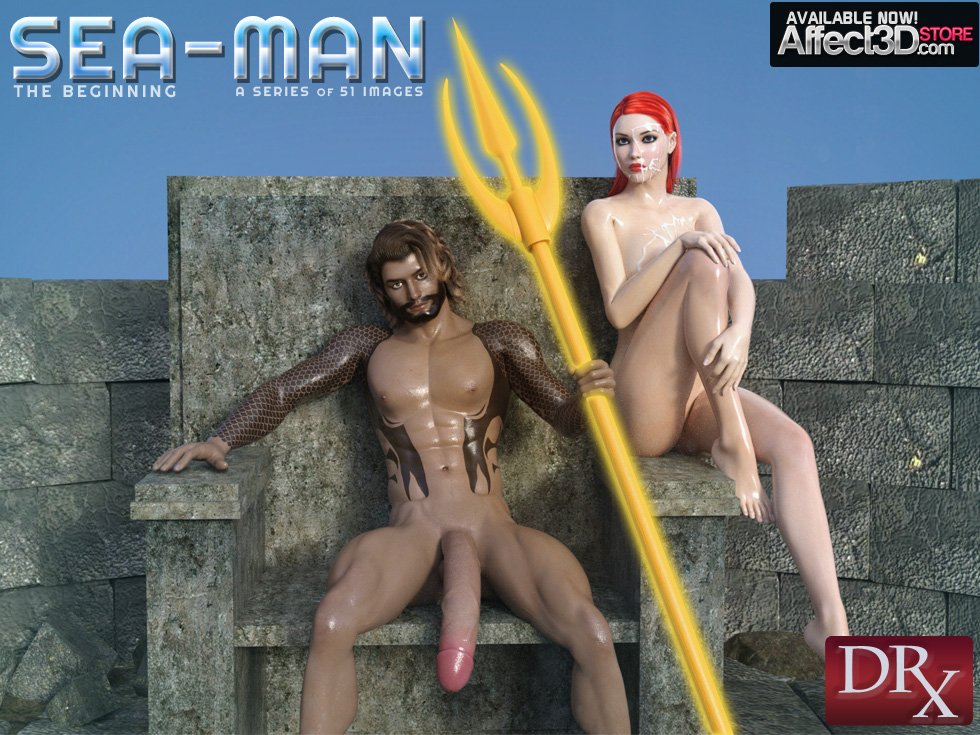 It's welcome time for another creator! Give a warm hello to Dr-X, who's bringing a superhero spoof for their debut release Sea-Man: The Beginning. I'm only a little disappointed at the lack of a sea-men joke there, but it's on point for who's doing the super-fucking all the same.
Akin to their inspiration, protagonist Jason Murry learns of their ancient birthright to the sea-bound kingdom below. But to claim the throne within their ancestral home, they must first seal the deal with their new bride Nira.
Such a troubling obstacle between them and power. 😉
When Nira 'unmasks' Jason's member, she's taken aback by its length and girth. It is, after all, a welcome surprise when a more arranged kind of marriage comes with such perks. A very welcome surprise.
Aside from a short helper interlude with a mermaid, Dr-X's first release is nearly 51 pages of deep-fucking action. After getting fully filled with Sea-Man cock, Nira gets a face and chest-full of his seed. I wonder what epic sex-capades this entry is The Beginning of? You can get the release from the store now for $7.99.