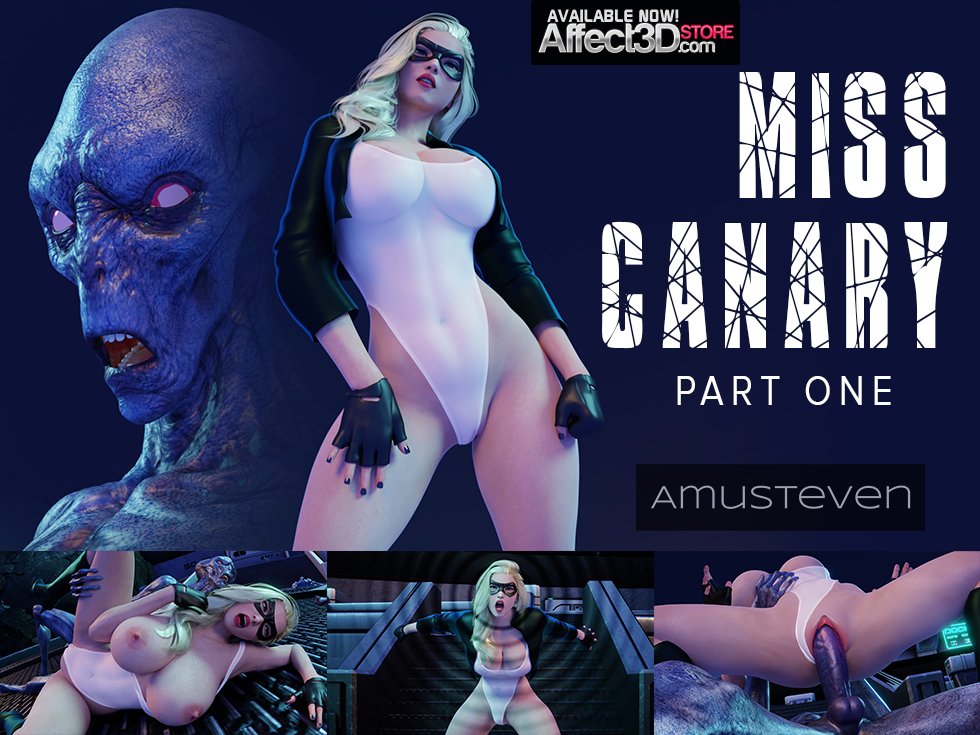 We've got a new release for you today by the very talented Amusteven! Miss Canary, Part One delves into one of my favorite genres – alien science fiction!
Unbeknown to us civilians here on earth, a secret alien base has been covertly observing our dear home for many years now. And their objective is simple: take over our beloved planet when the right opportunity presents itself. Fortunately for us, however, Miss Canary is here to save the day!
This busty blonde manages to sneak into the alien base and ambush its occupants. Indeed, after offering them a peaceful solution, she is left with no choice but to go the "hard" way. But even after she takes all her opponents out with her secret shout (anyone say fus ro dah?), one alien is still able to… distract her.
Yup, whilst Miss Canary is contemplating her victory, she feels a long finger brush up against her pussy. Unable to resist, our heroin kneels down to let the alien at her feet lick her pussy. This only makes things worse as his saliva makes her horny as hell. And there's only one solution for that folks! You got it, Canary sits on her enemy's massive cock.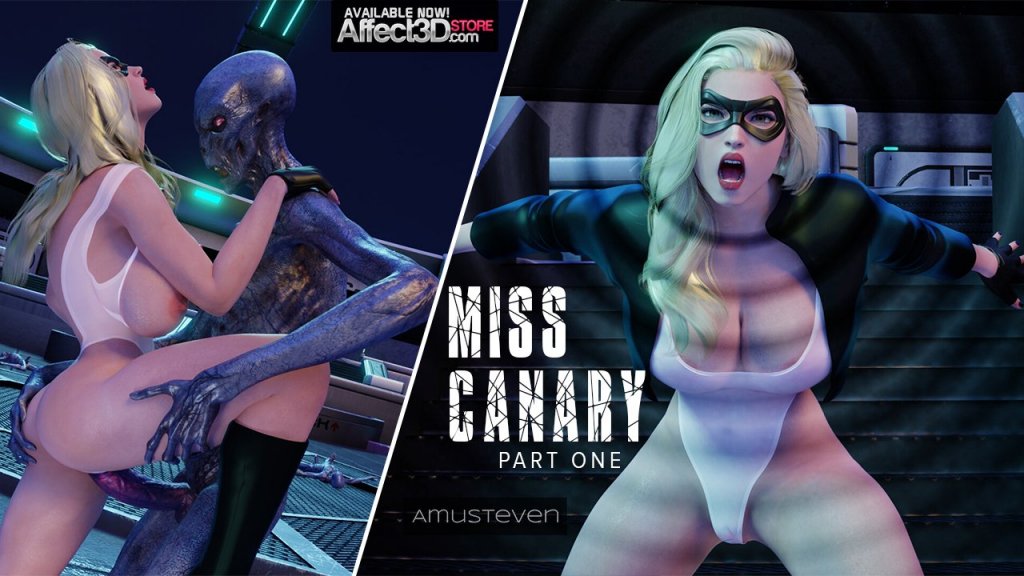 The interspecies pair fuck reverse cowgirl before switching to a standing position, as the alien rams his shaft down Miss Canary's tight pussy from behind. They finish off with a body cumshot, after Canary implores her unlikely lover to cum all over her on the ground. At this point, however, Miss Canary finds herself fantasizing that all the aliens would fuck her in a giant gangbang. Well… careful what you wish for!
This 91 render set has both a "clothed" and unclothed version, with and without text! And it's all available for a tantalizing $…! Amusteven really gets us hooked in part one of Miss Canary, Part One!