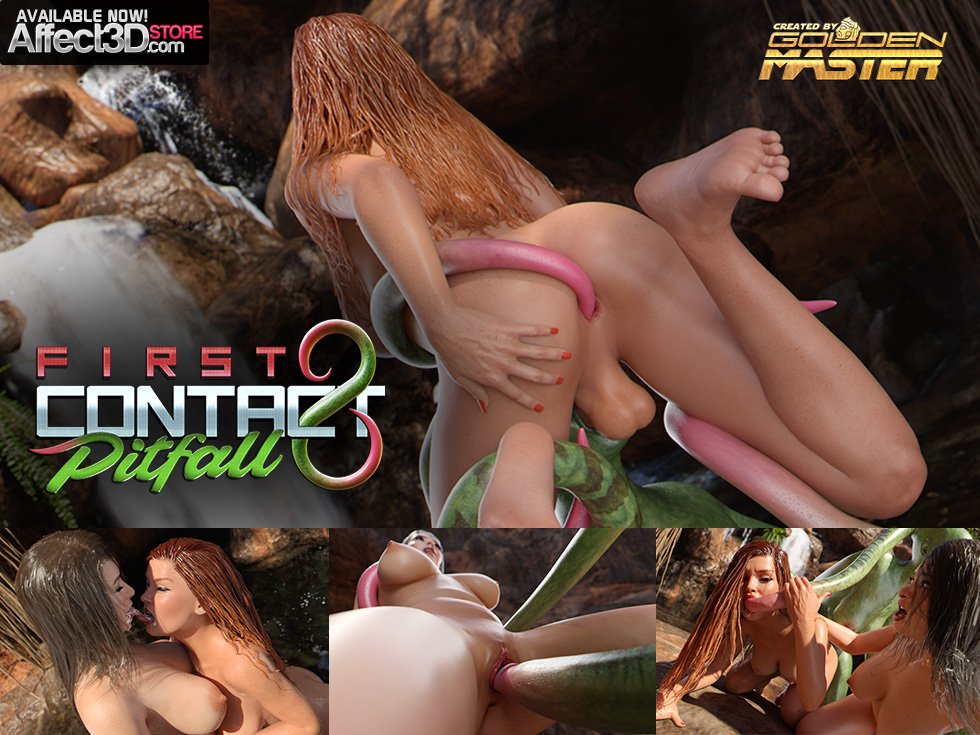 Golden Master's space odyssey continues in First Contact 8: Pitfall! This new episode is available now in the Affect3D Store!
Katy and her girlfriend have managed to escape the evil aliens with monster cocks that have been pursuing them. They're on a desert planet in search of water when, as though by miracle, they come across an oasis. Once their thirst is quenched, the pair start making out. Naturally, one thing leads to another and Katy ends up eating out her girlfriends pussy. She then fucks her pussy before switching to her ass. To finish her off, the brunette girlfriend takes her load down her throat.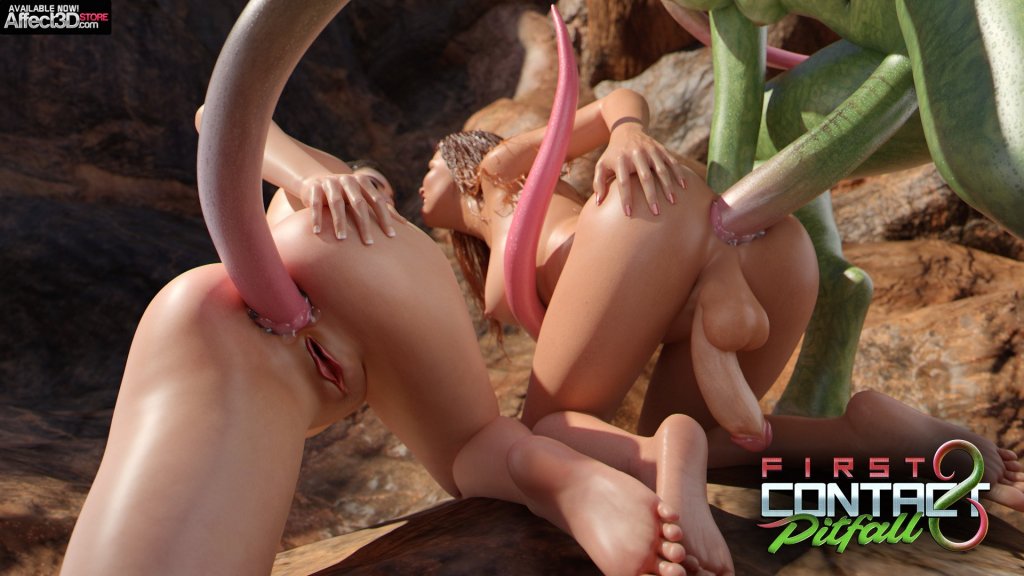 The two lovers decide to relax in the sun whilst they plan their next move. Unbeknownst to them, however, the aliens have sent one of their mutated brethren to capture the lovers. She sneaks up on the pair and grabs them with her long tentacles, her cock already hard for the lesson she's about to give. The alien makes both girls suck her cock whilst she fucks their holes with her tentacles. She then makes the two bend over a rock and fucks their ass. This leads to a double penetration on the brunette babe and a final cumshot on Katy. It's at this point that the alien ship rocks up and beams the two unlucky lovers back onboard. I guess their troubles aren't over yet!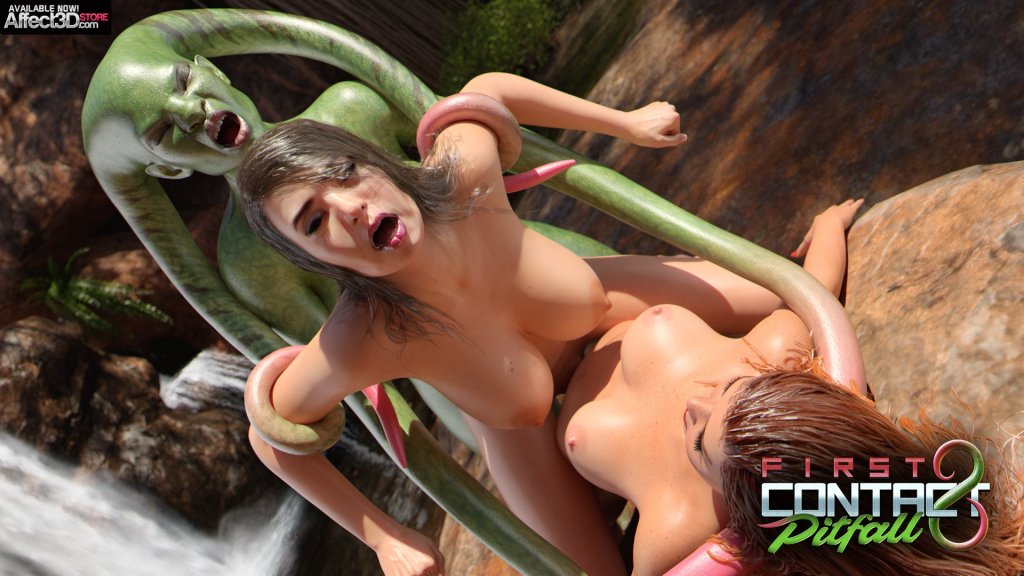 Golden Master has one hell of a fun and hot style and First Contact 8: Pitfall is no exception! It's available for $10.00 in the store now so make sure you grab your copy!