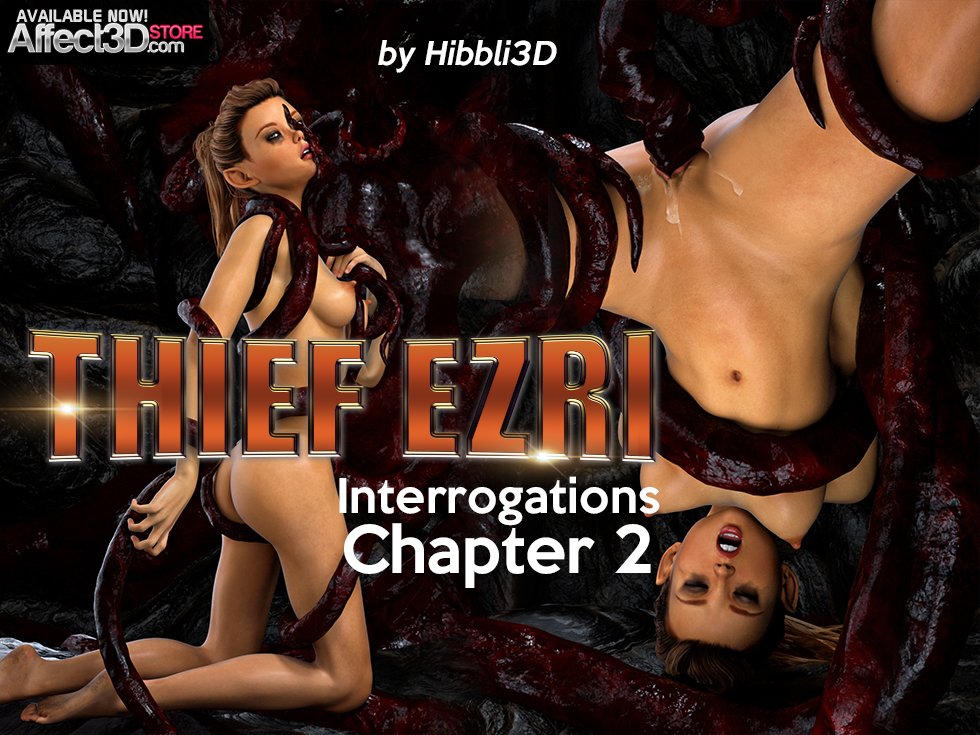 Today we pick up with the unfortunate thief Ezri's plight! That's right, Hibbli's follow up to part 1 of Thief Ezri Interrogations is here! And she's in for one hell of an interrogation in the Affect3D Store now!
We previously discovered Ezri attempting (unsuccessfully) to steal a tiara. This bad little elf gets thrown into a dungeon, stripped of her clothes and "interrogated" by a well-endowed orc. Now, as he finishes punishing her pussy, a second orc joins in. He proceeds to fuck the elf's mouth and throat deep as a watchful interrogator waits for the captive babe to break. To be honest, by this point, with a cock in her pussy and mouth, I don't really know if she can physically answer.
As she seems to be uncooperative, the orcs throw Ezri to a unique and ruthless creature. Indeed, this tentacular monster wastes no time in penetrating all her holes! I mean, I don't even know if we can truly call this an interrogation now… Things seem to be going south for the poor thief. I guess we'll just have to wait for the next installment to find out more about her fate!
This new set of HD renders is a fun and sexy follow-up on a particularly naughty elf! Be sure to grab Thief Ezri: Interrogations Chapter 2 in the Affect3D Store for $6.00 now!