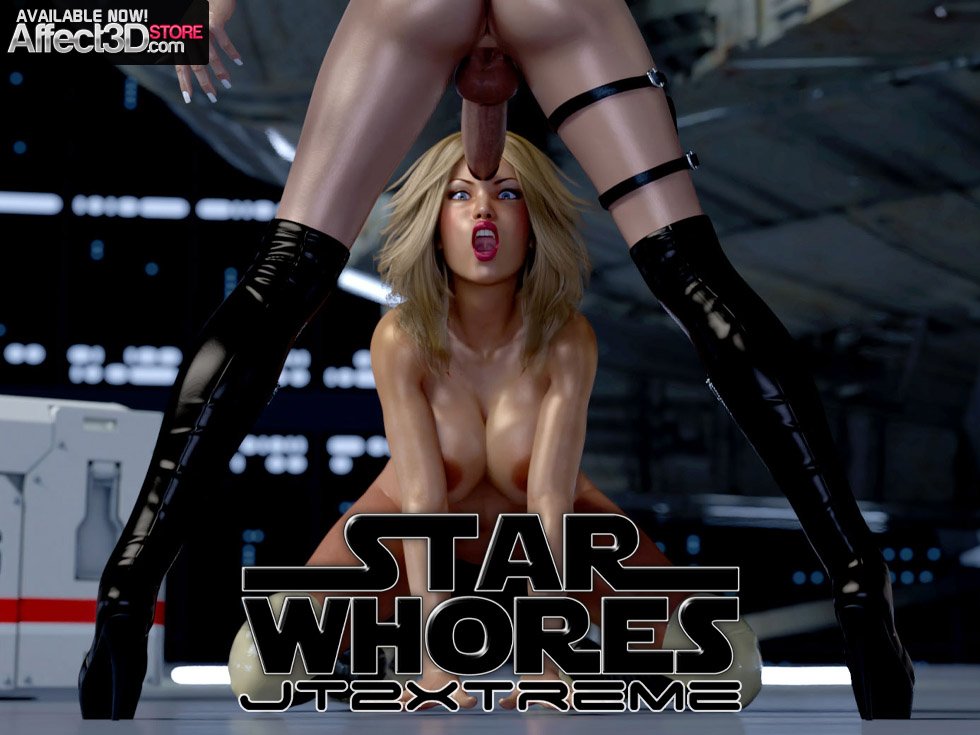 It's Extreme Saturday guys! And by that I mean we have another JT2Xtreme release! Indeed, FutaErotica: Star Whores is here and available now in the Affect3D Store!
As a kid, I had a massive crush on Princess Leia… Like pretty much every other kid my age I guess. So it's definitely a real pleasure to see her get fucked hard by a Stormtrooper futa on the hanger deck of the Deathstar! That's right guys, JT2Xtreme's new 32-minute long animation features our favorite star princess submitting to one hell of a fuck fest. But that's not all! This new episode of FutaErotica also features some very hot fucking between a rebel babe and a what I assume to be one hot sith futa! As well as an alien rebel getting pounded by another Stormtrooper futa. I mean who knew the Empire recruited so many? I think I might re-consider the benefits of the dark side…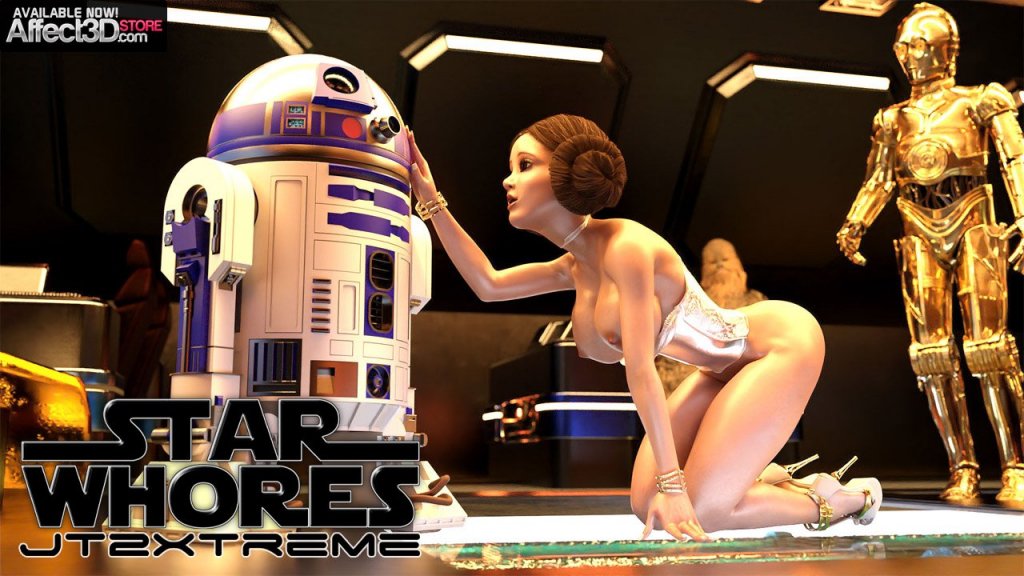 JT2Xtreme comes at us with yet another epic animation as well as his signature PDF render set with pin-up style images and some bonus fucking! From missionary to reverse-cowgirl, deepthroating and doggy-style, you can definitely say that the Empire strikes back hard! This latest FutaErotica episode can be yours for $13.95! So make sure you grab a copy today! And may the force be with you!