World of Leah has another hot and fun comic for us this week! A Night of Dares is available in the Affect3D Store now!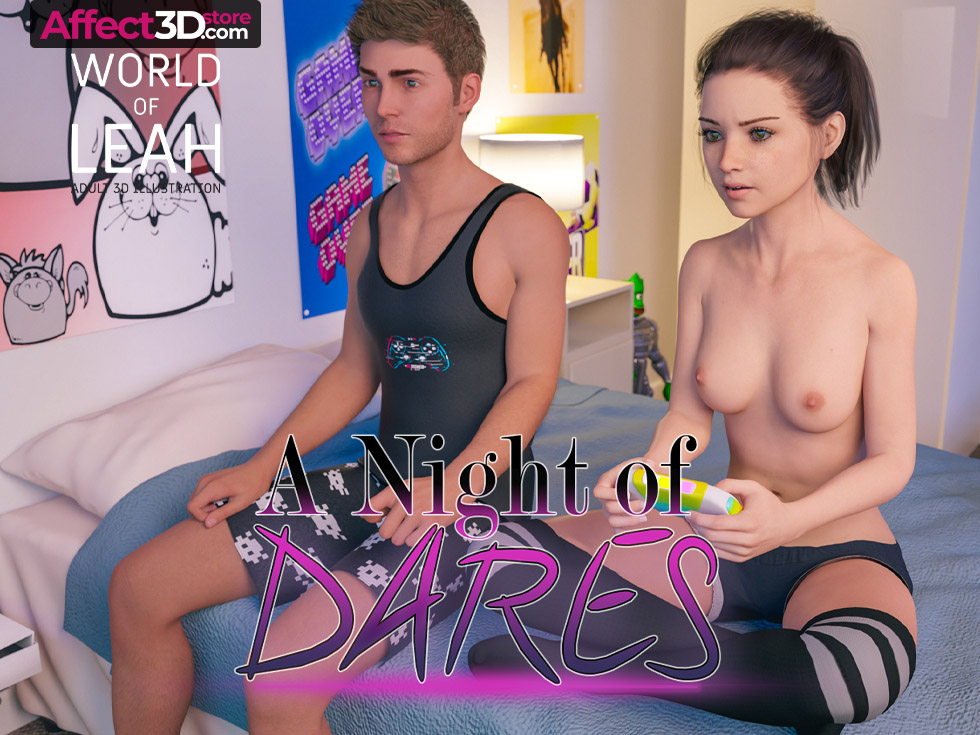 Don't you just love it when you can chill with that best friend of the other sex? Well, Melanie and Steven are not only best friends but also famous for daring each other in silly Minecraft bets. Steven also happens to be horny as fuck and is well aware of Melanie's lack of skills, so when Melanie attempts to speedrun the game, Steven comes up with naughty dares for each time Melanie dies ingame. Melanie, being a little cocky, eagerly accepts his dares. As she dies the first time, she has to begin with a handjob. Naturally, playing with one hand leads to her death again and she decides to free up her hands and use her mouth. Fortunately for Steven, deepthroating him makes her horny and she asks that he fuck her whilst playing. The young man fucks her from behind and cums all over her ass and back. What a cute couple! 
A Night of Dares contains 54 images with and without text as well as fifteen bonus images! All for $5!