We have a new début animation from The Grey Dorian! Check out this cyberpunk-style movie now!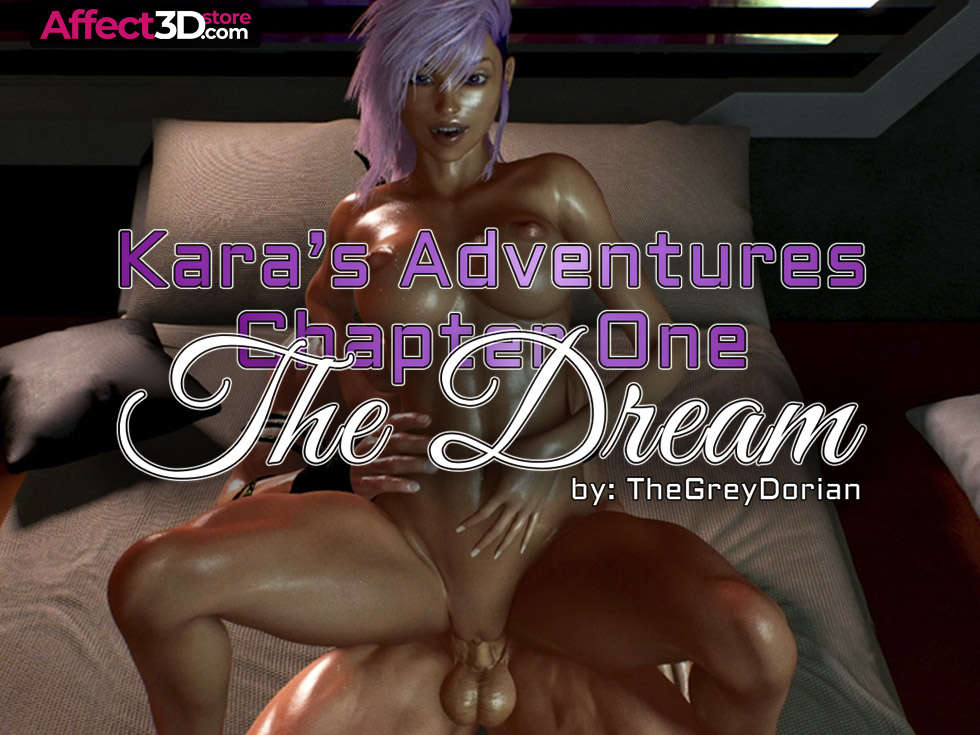 Meet Kara, the youngest engineer in a distant future city. She dreams of leaving, in search of adventure. 
We see her in bed, after a hard day's work. For the past two nights, the young woman has been having a recurring dream, a very steamy and hot dream. She finds herself in a strange place, having sex with a total stranger with horns. Unfortunately, the dream always stops abruptly and she wakes up in the morning frustrated. This night, however, something is different. The stranger visits her in her apartment and makes her dream a reality, or maybe she is still dreaming…  But the next morning she discovers the stranger has left a mark.
Kara's Adventures: Chapter 1, The Dream is available now for just $9.99! That includes an eleven-minute animation and the chance to watch this babe get licked, fucked, and cum on!