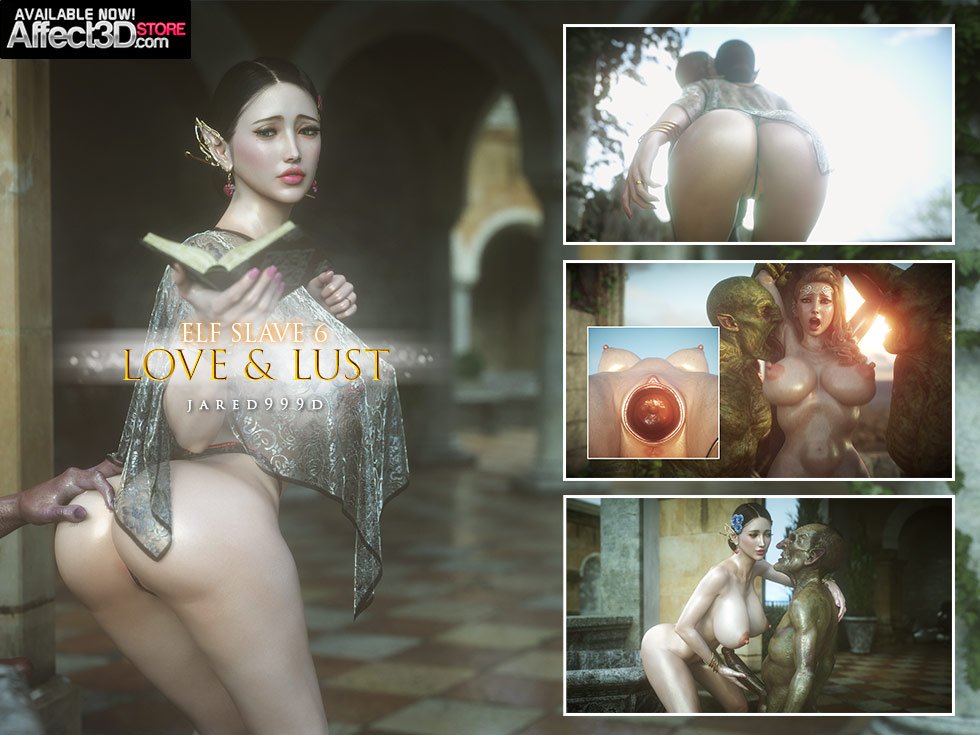 We're back with another epic chapter of Jared999D's Elf Slave series! Elf Slave 6: Love and Lust takes us on another ride with our two favorite elven slaves! It's available now, and not only is the new episode here, but we've got a bundle deal for you too! Featuring parts 2-6!
Elf Slave 6: Love and Lust  follows on from the previous installment as we catch up with the two captured elf princesses. Suzi is hidden away in her goblin palace. She's just minding her time, waiting for her goblin captor to come along and fuck her when another goblin appears. This rascal wastes no time and begins having some fun with her, involving anal beads! It's at this point however that her captor rocks up. But, quick as ever, the second goblin hides in a huge stone planter behind the elf who is now lacking her panties.
Naturally, the first goblin is confused but walks off all the same. The slave's new lover seizes the opportunity and gets about fucking the brunette elf. Alerted by her cries of pleasure, the captor returns to find his slave all hot and bothered. What ensues is a game of fuck, hide and seek. The elf lets herself be fucked by her captor whilst being fisted and then anally fucked by her lover.
Meanwhile, our other elven heroine slave is still in the midst of her orc captors. These have met up with another group and decide to have some fun. Indeed, they fuck, fill and milk this blonde babe for all she's worth! She is literally lifted off her feet by their cocks! And looks like Karen is loving it!
Elf Slave 6: Love and Lust is available in-store now for a magical $10! So what are you waiting for? Go get your copy! It contains over 200 HD renders and a digest to get you back up to speed with the adventure so far.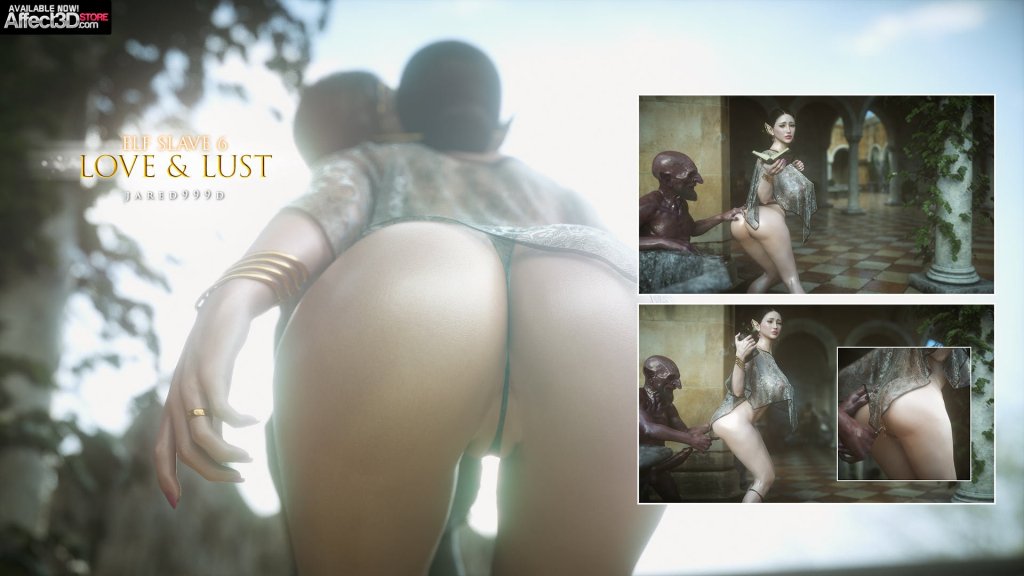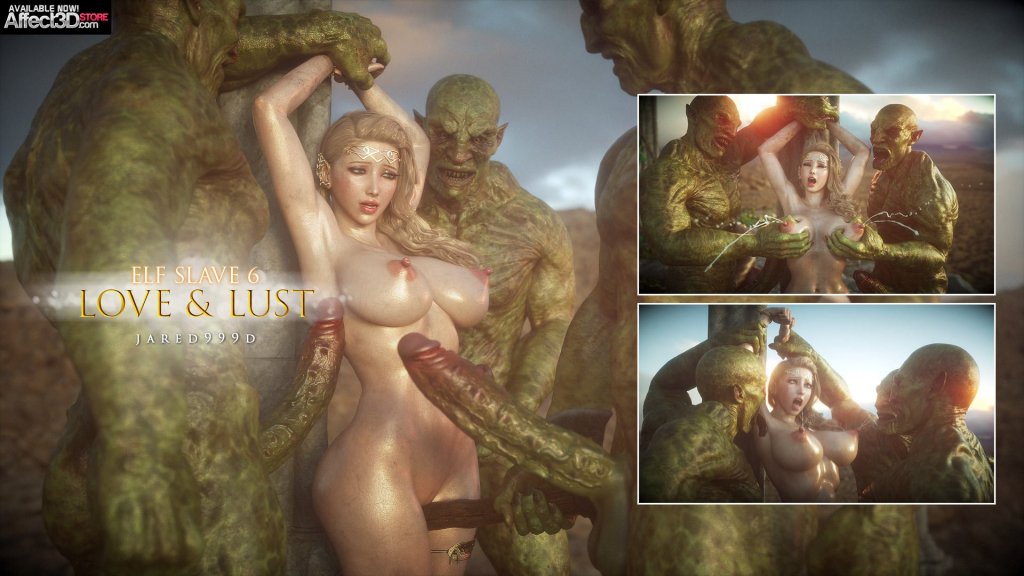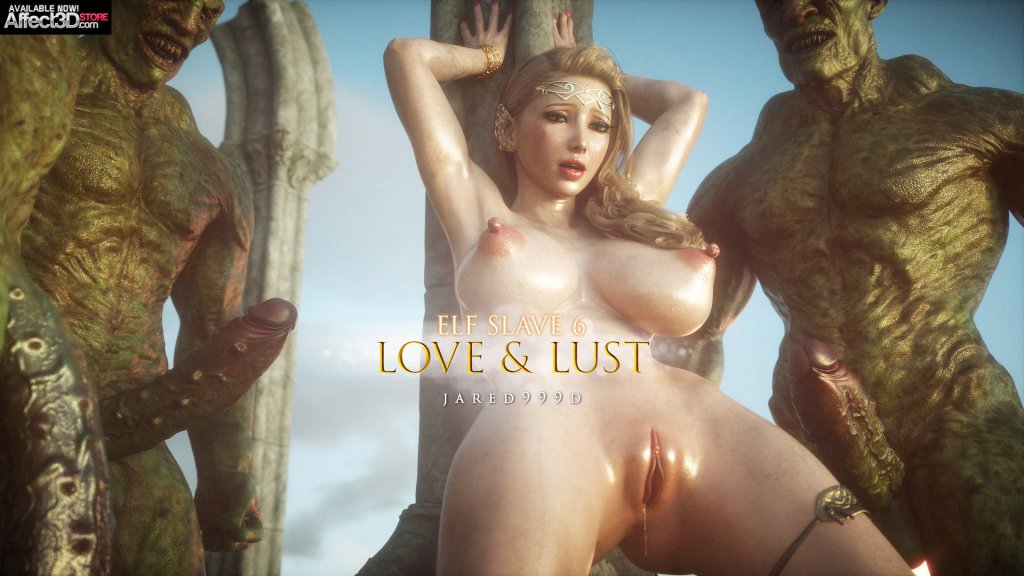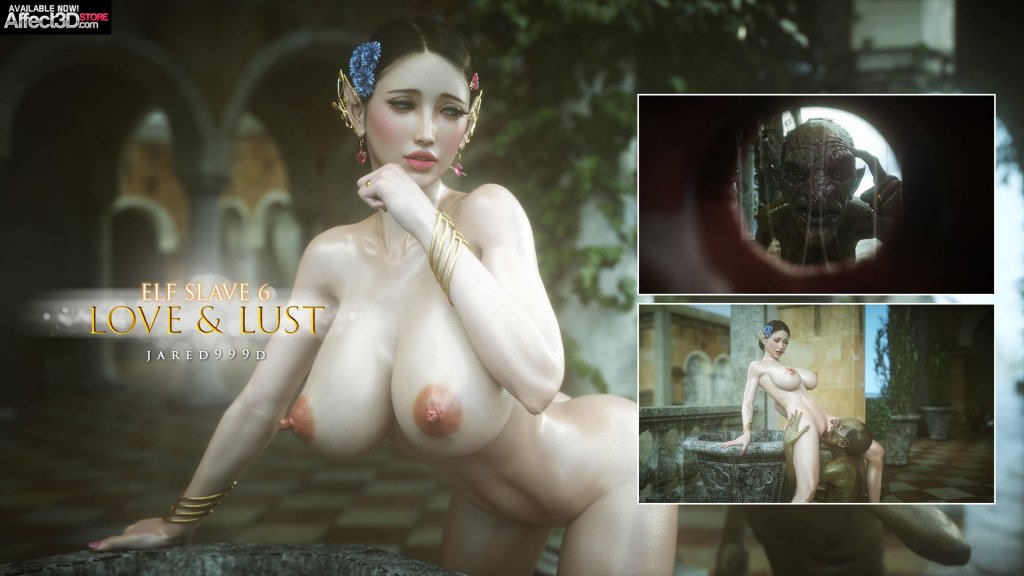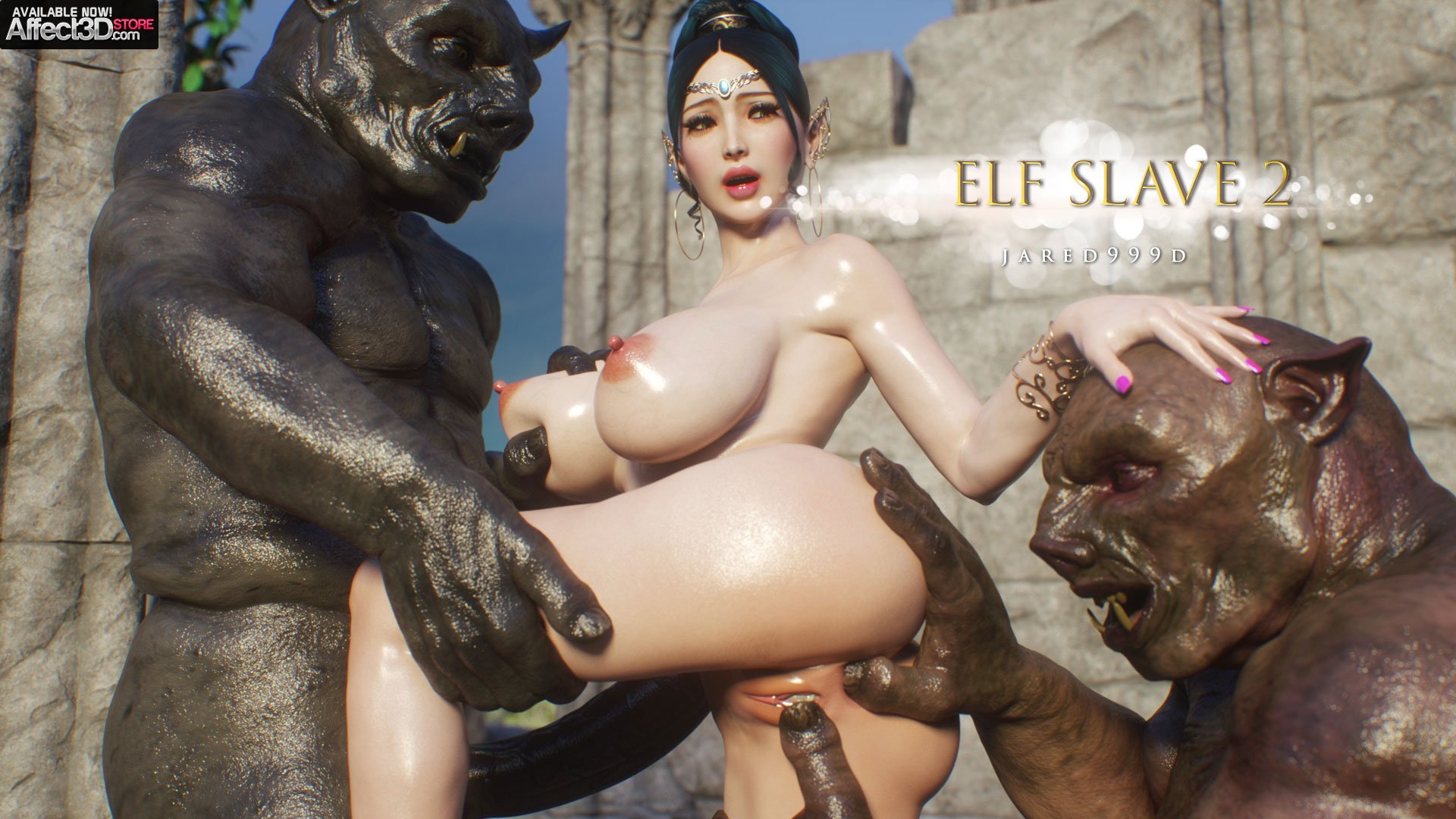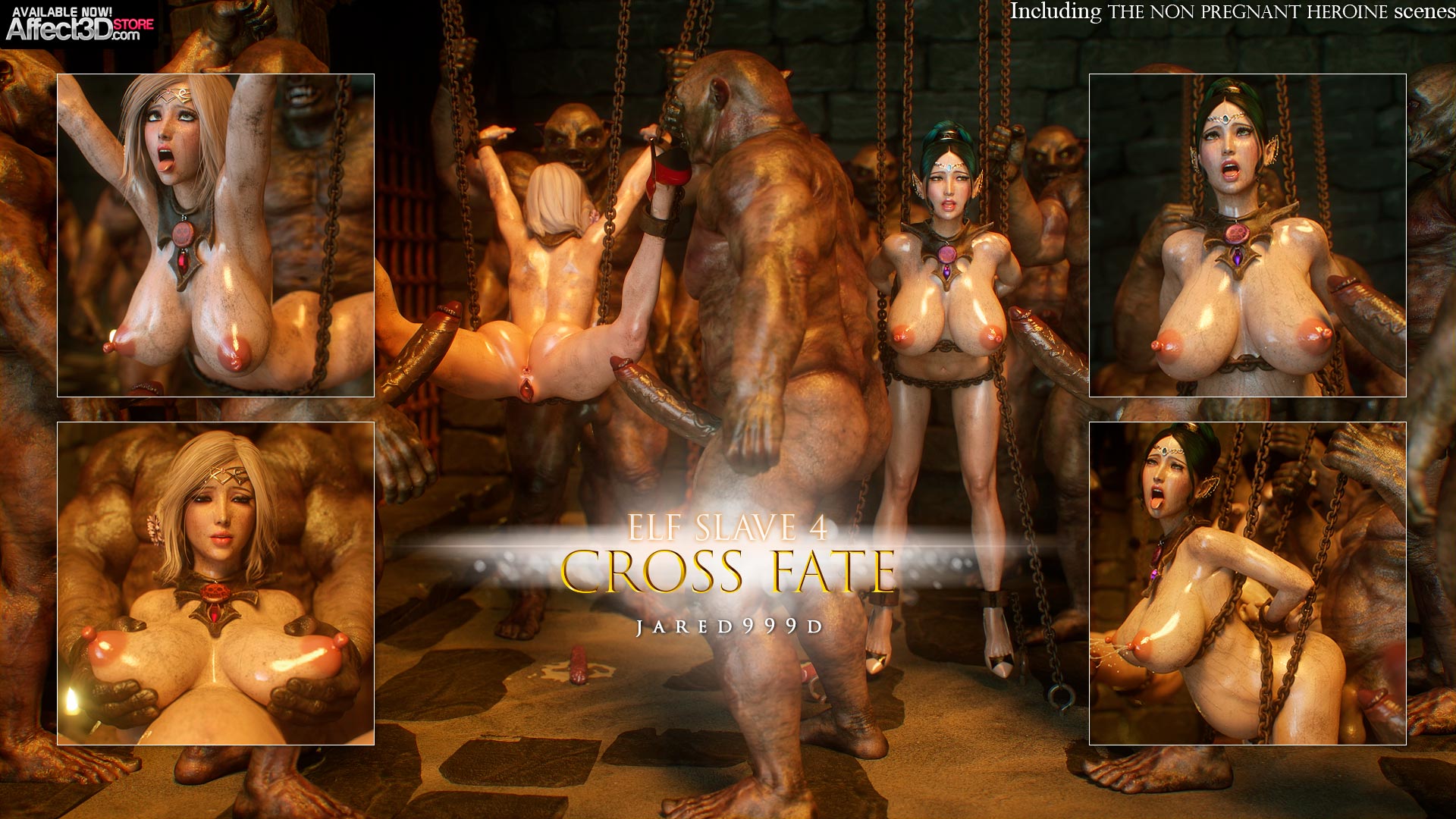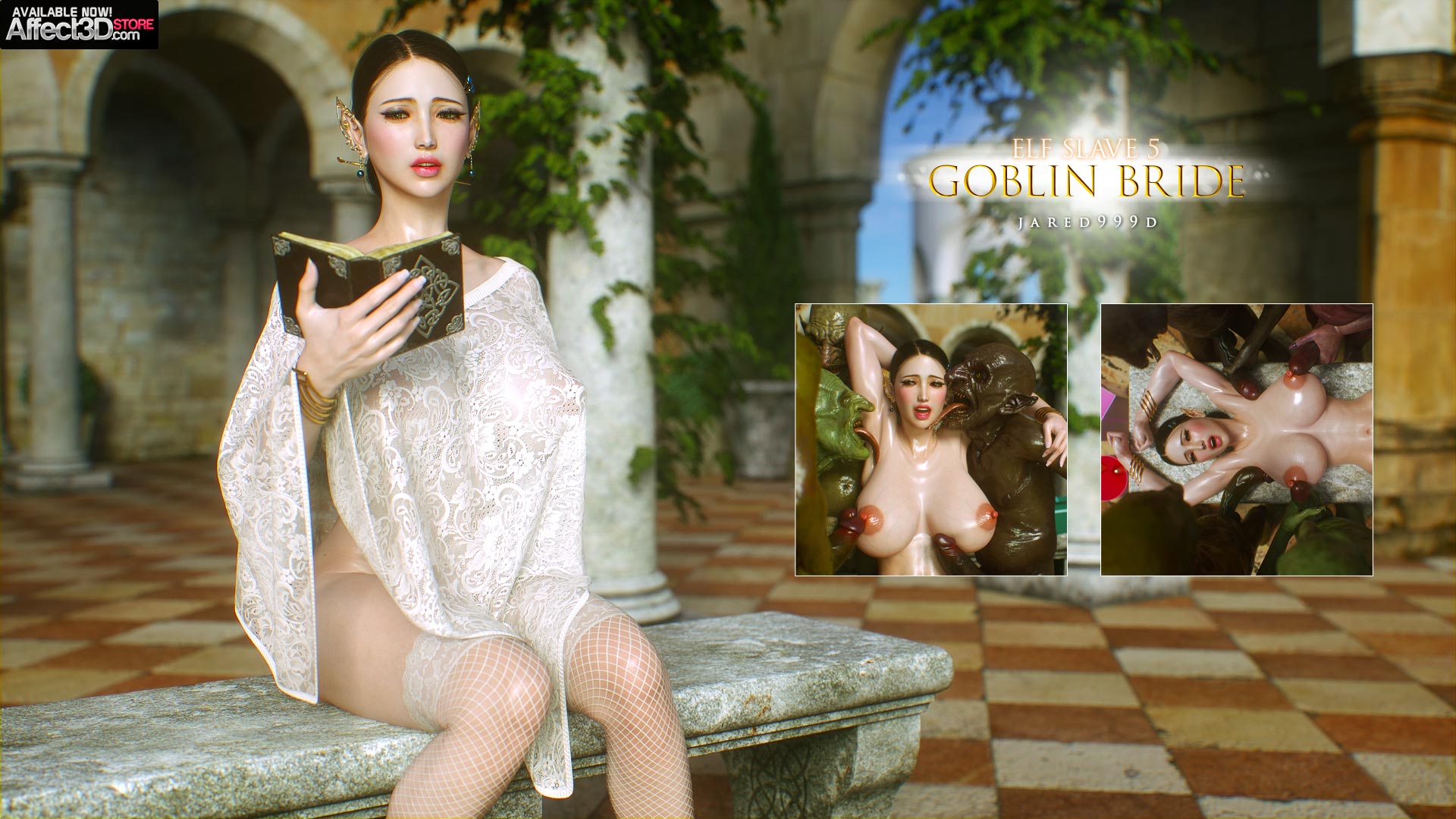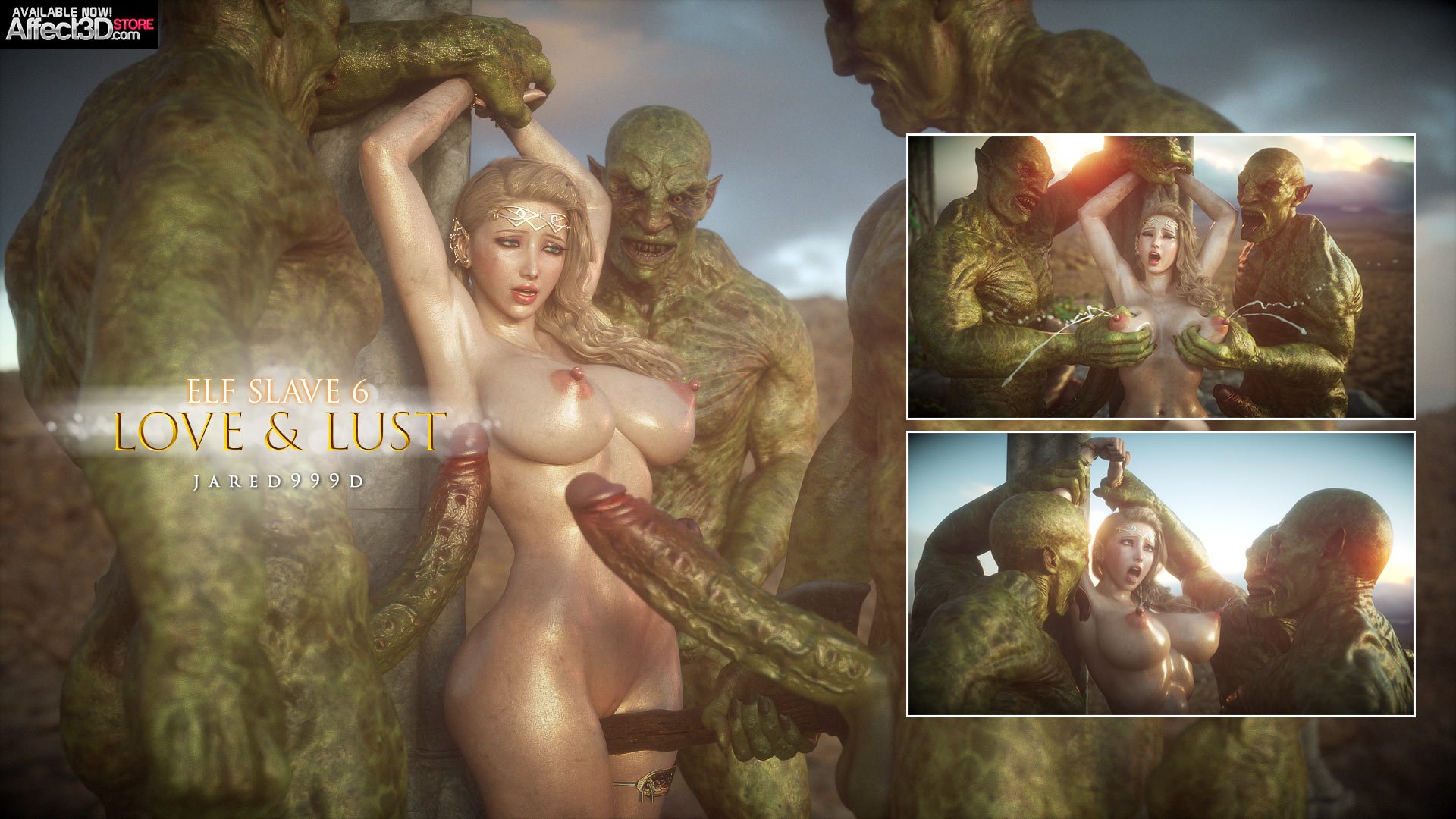 Elf Slave Bundle 5!
If you've never purchased anything in the Elf Slave series before, this very special bundle contains all you need to indulge in some enslaved elven fun! Elf Slave Bundle 5 contines every title in the series.
Elf Slave: Volunteer One elf, Karen, heard a rumor about sex slaves. Some orcs are trading female humans and elves… Especially if the elf slave is rare and expensive.
Jenna's Revenge Elf Slave Story It has been several days since Karen disappeared. The rest of the elves don't know where she went, nor that she volunteered to become a sex slave. One of her fellow elves, Jenna, decides to head out and look for Karen.
Elf Slave 2 The pure elf Suzi is still looking for her missing colleague, Karen. Suzi had been searching in the forbidden forest for a long time. Finally, she runs into and old little goblin. But can the goblin help her?
Elf Slave 3: Two Elves Karen was imprisoned in the dungeon cell for several weeks. She seems to enjoy her life now, although many things have changed.
Elf Slave 4: Cross Fate Two elves Karen and Suzi constantly had sex with Boer Orcs. They had to accept their demands always. They did not know how many Orcs' eggs they had. Karen was afraid that she could not escape forever with this extreme pleasure. Also, Suzi wished this was a dream. During their life, a goblin sneaks into the prison cell. He was a goblin who looked at Suzi until the end when Boer Orcs took her. Can they get out of here now?
Elf Slave 5: Goblin Bride The Boer Orcs think Karen is no longer useful and decide to sell her. On the way, they meet various humans and monsters, each time Karen had to give her body to them at cheap coins. They meet the Spiky Orcs and decide to stay there overnight. Suzi accepted the proposal of Vics (the goblin who saved her from the Orc's cell). Vics' friends wanted to share Suzi, but Vics did not allow it. But other wicked goblins have an evil plan. One peaceful day, the goblins visited the Suzi couple.
Elf Slave Bundle 5 is a great way to get started with Jared999D's Elf Slave series, since you'll save a few bucks on the older titles. It's available at the Affect3D Store now for 39.95, and with the entire bundle adding up to a whopping 1672 images, it's well worth the price!