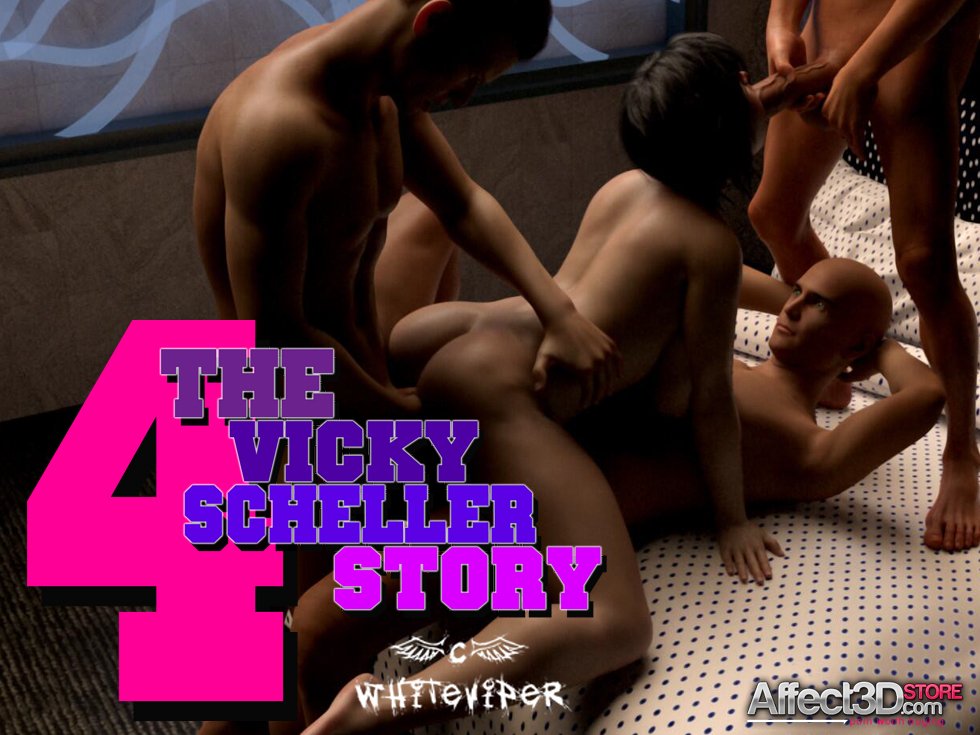 Contributing to the overall narrative in part-vignettes, part-episodes, release 4 of The Vicky Scheller Story continues to develop on the characters and their relationship. Each part of the story includes a few intro pages that introduce the concept, so even if you haven't read it before, you can get some context. Still, any parts of the The Vicky Scheller Story is at least best read after checking out the first one; it won't make as much sense otherwise, and this nymphomaniac has story behind her!
The relationship between Chris and Vicky seems steady going still, even though Chris doesn't quite understand what Vicky loves so much about Micky – and being obsessed with sex to begin with. Vicky explains it fairly straightforward, though: it's her nature, and this brings her joy. What might look to perversion to some is, well, just a different flavor of tea if you will. 😉 Which works perfectly for the lusty designs of Micky.
On top the story, there's also some of Chris video recording Vicky fucking herself with her hand, rather messily, and some bonus pages of group sex. Added onto the 28 panels of comic story, available in English, German and without text at all, that's 32 panels and one full page of content from WhiteViper's The Vicky Scheller Story 4. Get it from the store today for $12.99.