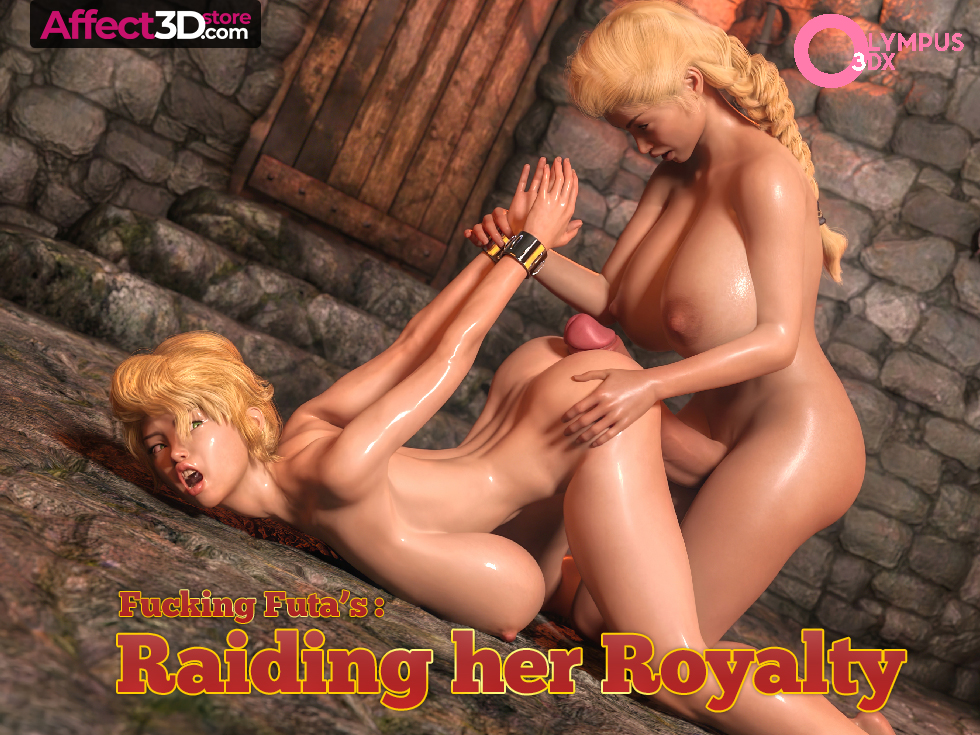 The Princess is still held captive with no sign of breaking. In the latest from Olympus3DX, Fucking Futa's: Raiding Her Royalty (now available in the Affect3D Store), the Princess' newest visitor is none other than Amanda. A sweet reunion that is short lived with some sultry debauchery.
Amanda is thrown in the cell where the Princess is and is surprised to see her alive. She's been searching for her for days but she ultimately got captured herself. Amanda begins feeling funny and the Princess tells her that it happens to all those who come into the cell to try to break her in. Her cock becomes huge and the lust grows stronger and stronger. The Princess is ready for that meaty cock and Amanda is more than willing to give it to her!
Thrusting inside of her, Amanda brings the Princess down and puts her on all fours. Deeper and harder with every thrust, the Princess can't get enough of Amanda and her massive cock. Ending with a cum shower the Princess can't wait for the next person to come. Maybe they'll start sending in two. 😉
Fucking Futa's: Raiding Her Royalty spans across a 23 page comic, 50 HD renders  and 3 looped animations and is available now for $8.00!