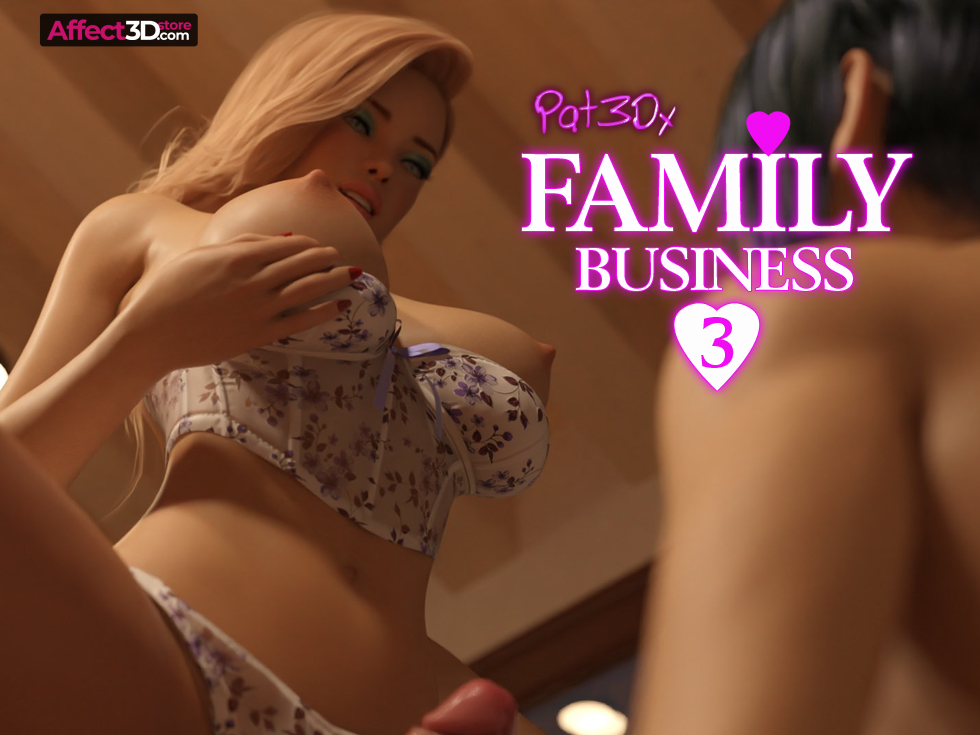 In the latest from Pat's step fantasy futa series, Nora notices that Naomi isn't in the best of moods so she decides to make her feel good before they leave for work. Unknowing to Naomi, Nora also has some other news to fill her in on in Family Business 3!
Nora notices Naomi sitting on the forklift and since they're done with their work and have 30 minutes to spare she wants to cheer Naomi up. She knows Naomi caught her with their stepmother alone and is more than likely jealous. She decides to give her a quick blowjob to let her know that she will always be hers. Comforting Naomi, she asks her to take her shorts off before she sits down. She slowly starts stroking it and reminds her that she will always love her before wrapping her mouth around her cock. Naomi tells her she wants to fuck to which Nora happily agrees. After a quick pounding they head home together to meet up with their stepmom.
Upon arrival, Nora tells Naomi that Celine was invited to come over. Their stepmother said it was for work but she suspects something else. Before they can come up with a plan, Naomi wants to return the favor from earlier and luckily for her, Nora's cock was already rock hard. As soon as the blowjob was done their stepmother comes in almost on cue. It's time for another round and thus clothes come off and cocks are at attention – nothing like quality time to end the night.
Head over to the Affect3D Store to get Family Business 3 for $10.00!